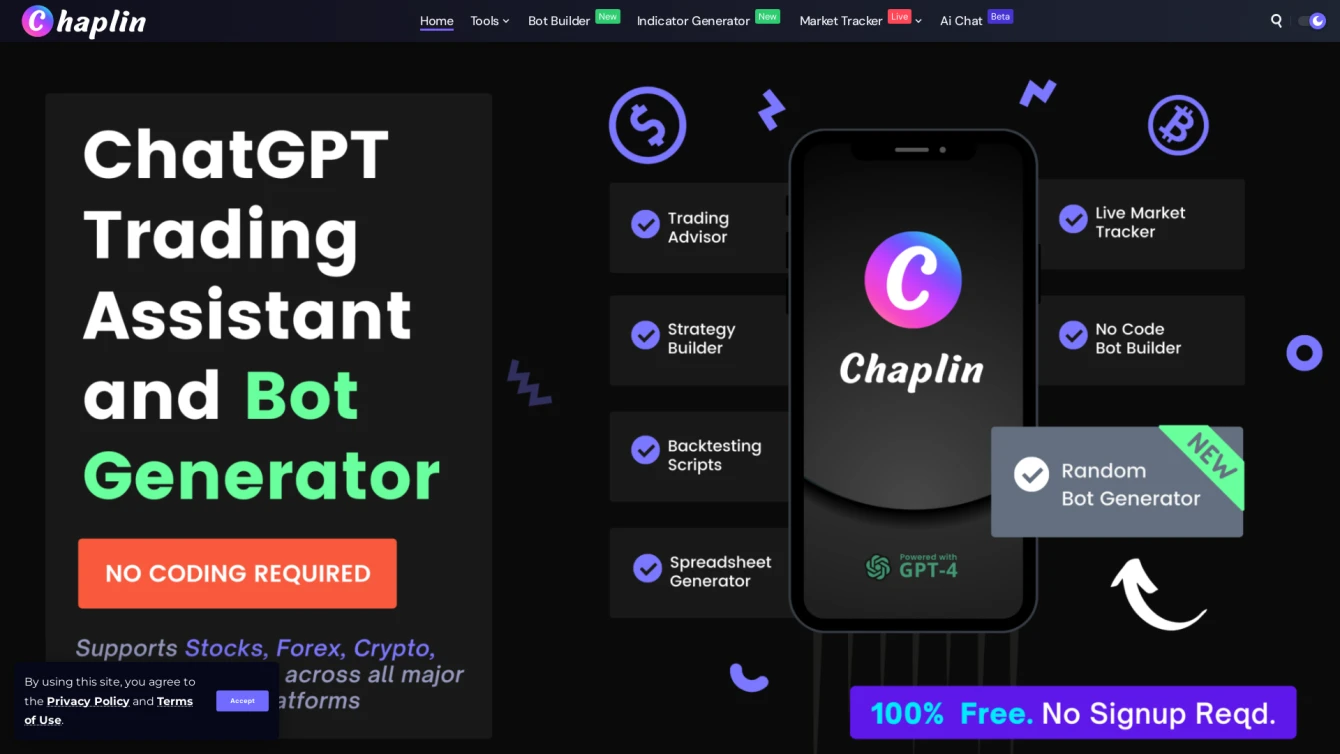 Revolutionizing day trading with AI-powered strategies and automation.
Product information and features
Introducing the ChatGPT Trading Assistant & Bot Builder, a cutting-edge AI tool specifically crafted for day traders. This tool caters to a wide array of trading formats, including but not limited to stocks, futures, options, forex, and crypto. One of the appealing aspects of this tool is that it offers free access for a limited period, and it doesn't demand any sign-ups or credit card details.
ChatGPT Trading Assistant & Bot Builder equips you with an AI Trading Advisor, a unique feature designed to assist traders by suggesting tailored trading strategies based on their individual preferences and trading experience. This advisor employs technical analysis and pattern recognition to pinpoint potential trades for you.
Besides this, it houses a Strategy Builder, a feature enabling you to construct your own trading strategies using various technical indicators like RSI, MACD, and moving averages. ChatGPT Trading Assistant & Bot Builder also integrates with a spreadsheet bot and bot builders for multiple platforms like Binance, TradeStation, and MultiCharts, facilitating automated trading.
Not to forget, it comes with market trackers for stocks, forex, and cryptocurrency. You can leverage these trackers to stay updated on market trends and make informed trading decisions. The platform also boasts features like the Guided Bot Strategy Generator and Random Bot Strategy Generator, aiding users in refining their trading strategies.
All in all, ChatGPT Trading Assistant & Bot Builder is a comprehensive AI tool for day traders, granting access to a multitude of useful features. Whether it's building your own trading strategy, automated trading, or keeping track of market trends, this platform can significantly enrich your trading experience.
Tell the world Chaplin has been featured on NaNAI.tools:
Chaplin Reviews
What's your experience with Chaplin?
There are no reviews yet.
Related AI tools to Chaplin