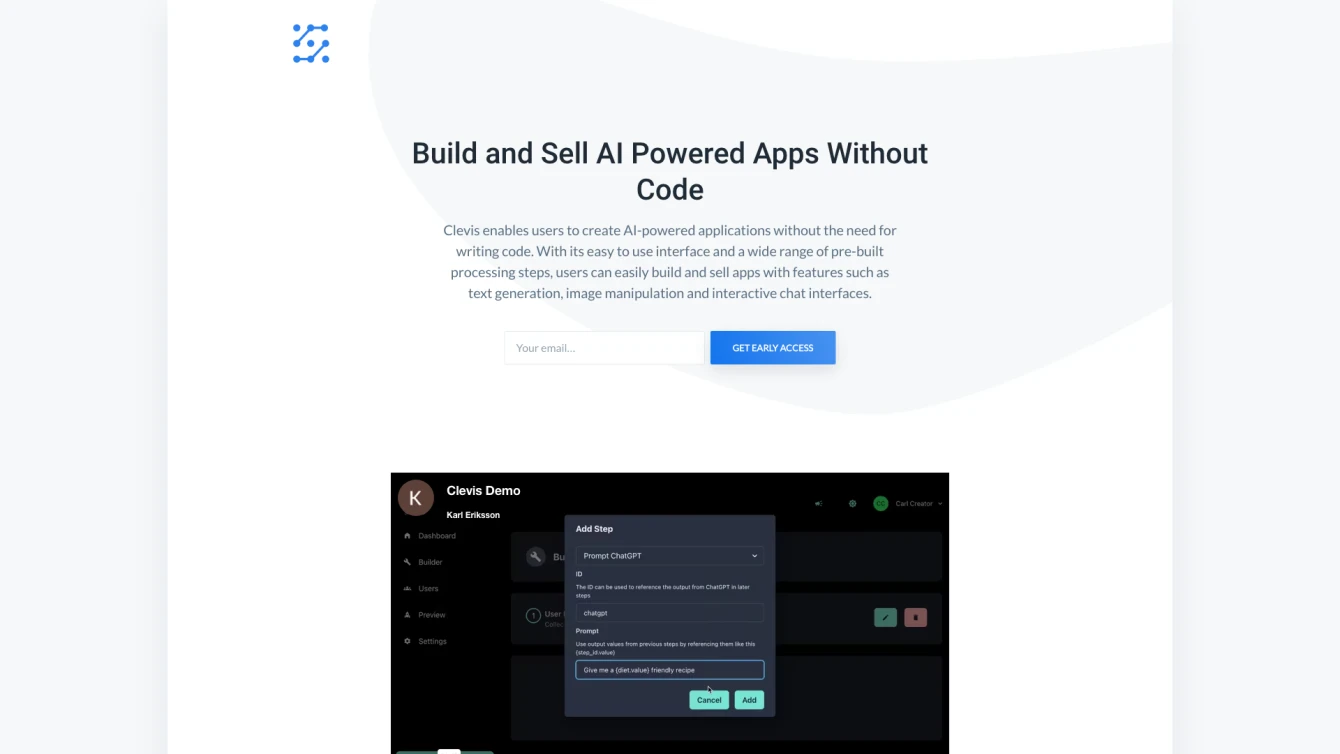 Empowering users to create, distribute, and monetize AI-powered applications effortlessly.
Product information and features
Discover the power of artificial intelligence without needing to code with Clevis, an AI tool that enables the seamless creation of applications. It's designed with an intuitive interface and a vast range of pre-built processing steps, enabling users to effortlessly develop applications with sophisticated features like text generation, image transformation, and interactive chat interfaces.
Employing a mix of user input, AI-processing, and web scraping, Clevis helps users construct applications from the ground up in a methodical manner. After the app is finalized, Clevis generates a shareable link that makes it straightforward for users to distribute their creation to any party.
With its monetization feature, Clevis also offers a way for users to commercialize their applications. By linking their Stripe account, users can adopt usage-based pricing models, which allows them to earn from their creations without a hitch.
In addition to its core features, Clevis includes a repository of existing apps crafted using its platform. This library serves as a source of inspiration and a way for users to understand the tool's potential. Clevis is a compelling solution for anyone seeking to leverage AI applications without needing to plunge into coding.
In summary, Clevis is a versatile domain tool that provides an accessible and comprehensive solution for individuals to create, distribute, and monetize AI-powered applications. It is not only user-friendly but also an inspiring platform that encourages creativity while making advanced technology accessible to a wider audience.
Tell the world Clevis has been featured on NaNAI.tools:
Clevis Reviews
What's your experience with Clevis?
There are no reviews yet.
Related AI tools to Clevis