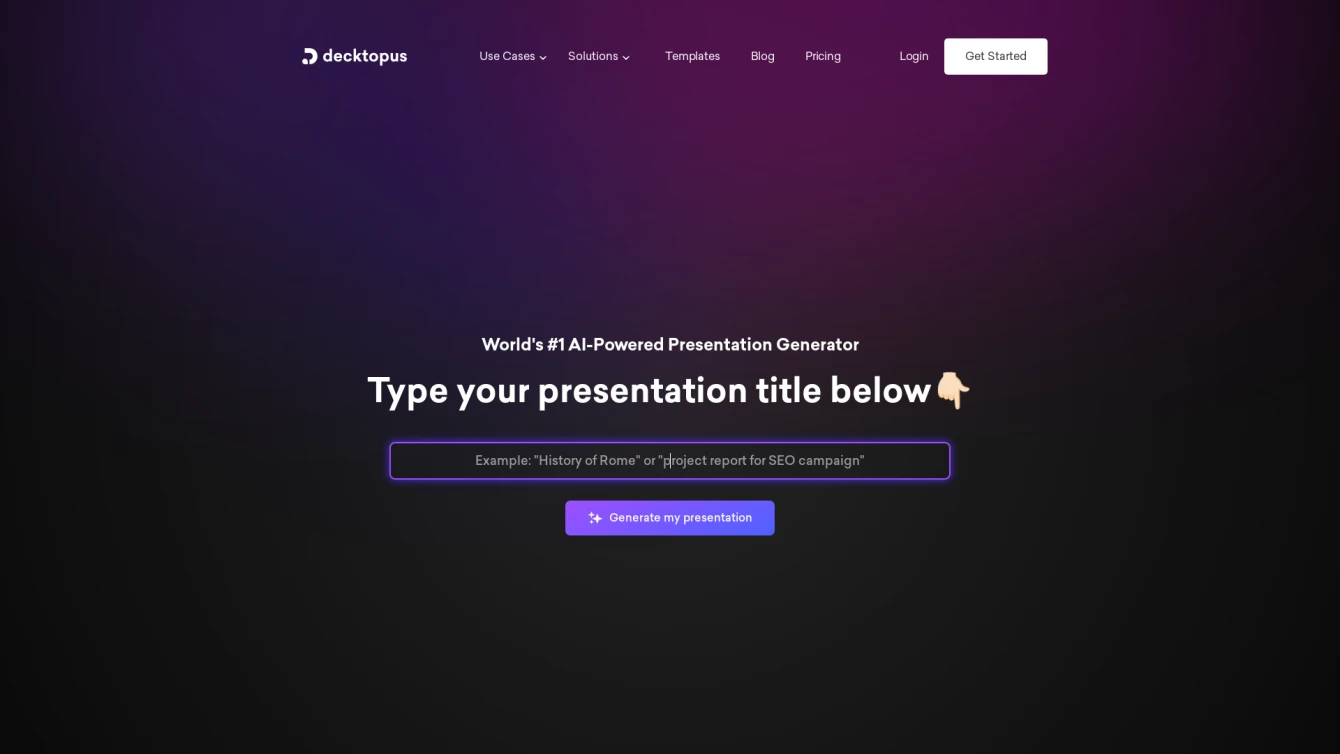 Streamlining Presentation Creation with the Power of AI.
Product information and features
Unveiling the power of AI, Decktopus AI is a sophisticated solution for creating professional-grade presentations without the tedious traditional process. It leverages artificial intelligence to streamline and simplify the task of crafting compelling presentations.
The AI tool offers an impressive suite of features that are engineered to make the presentation creation process a breeze. These include an automatic deck generator, immediate theme alterations, swift slide design, an efficient image and icon finder, and a slide note maker. Furthermore, Decktopus AI provides a content wizard, a voice recorder, a custom domain, webhook integration, and multimedia elements, along with easy update capabilities.
Decktopus.com equips users with personalized slide notes and inspiring AI-powered deck samples. These resources immensely contribute to crafting the perfect presentation tailored to your audience. They're designed to inspire, assist, and elevate your presentation game to the next level.
In a nutshell, Decktopus AI is a remarkable tool that harnesses the power of AI to enable users to create top-notch presentations effortlessly. Its main features like the instant deck generator, slide designer, and content wizard are just a few of the many elements that make this tool indispensable. It is perfect for anyone who needs to create presentations regularly and wants to save time, improve quality, and impress their audience.
Tell the world Decktopus AI has been featured on NaNAI.tools:
Decktopus AI Reviews
What's your experience with Decktopus AI?
There are no reviews yet.
Related AI tools to Decktopus AI