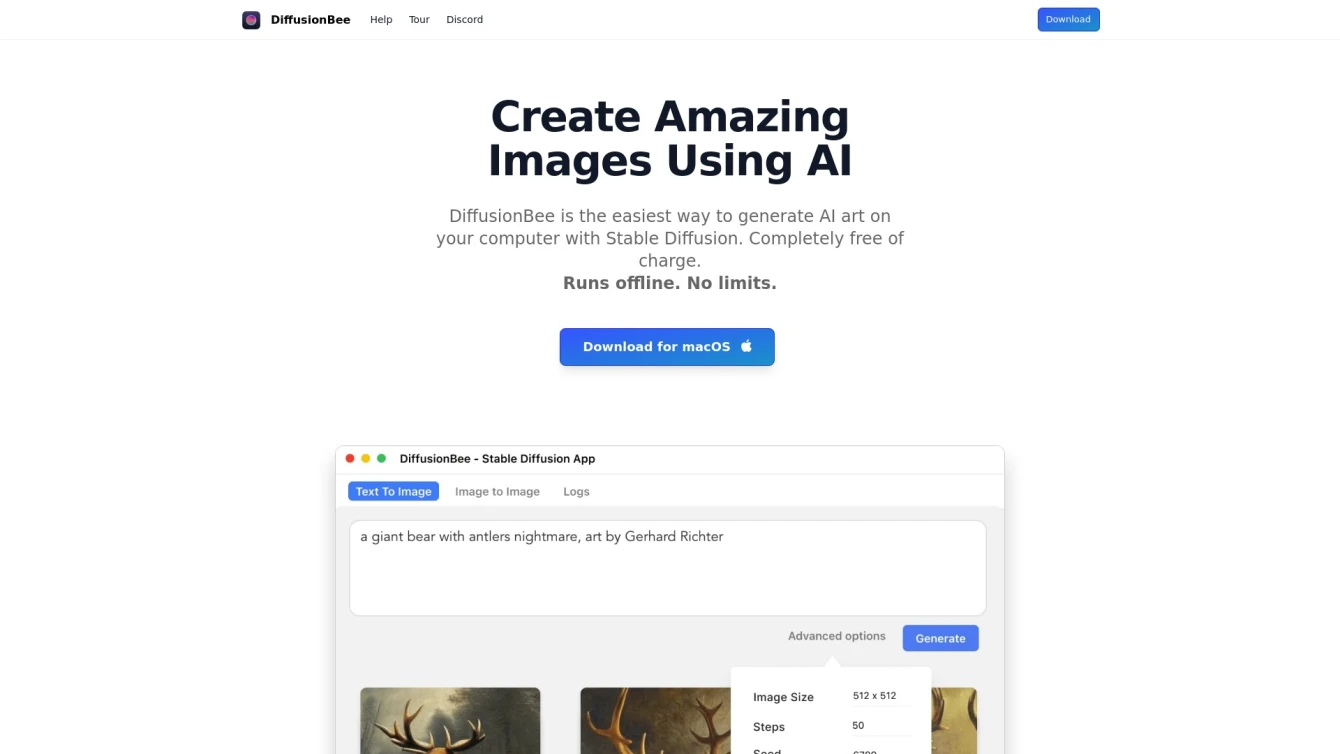 Transforming text prompts into captivating AI art.
Product information and features
Experience the power of AI art creation with the free and user-friendly Diffusion Bee. This AI tool, designed for Mac systems, leverages the advanced Stable Diffusion technology to convert text prompts into breathtaking AI-generated art pieces.
DiffusionBee.com offers a comprehensive suite of Stable Diffusion features such as Text to Image, Image to Image, In-painting, Out-painting, Upscaling, and Custom Models. The beauty of it is that all the generation activities happen on your local machine, eliminating the need for cloud-based communication or limitations.
Moreover, Diffusion Bee fosters an active Discord community for users to engage, seek assistance, and share experiences. This AI tool is fully compliant with the CreativeML Open RAIL-M license, granting users the freedom to use the generated images as they please.
For the best experience, it's recommended to use Diffusion Bee on machines running macOS 12.5.1 or higher, with an extra emphasis on Apple silicon machines for optimal performance.
To sum up, Diffusion Bee is an innovative AI tool that allows users to generate captivating AI art easily and swiftly. Whether you're an artist looking to experiment with AI or simply someone who appreciates the beauty of AI-generated art, Diffusion Bee offers a unique and engaging platform for you to explore.
Tell the world Diffusion Bee has been featured on NaNAI.tools:
Diffusion Bee Reviews
What's your experience with Diffusion Bee?
There are no reviews yet.
Related AI tools to Diffusion Bee