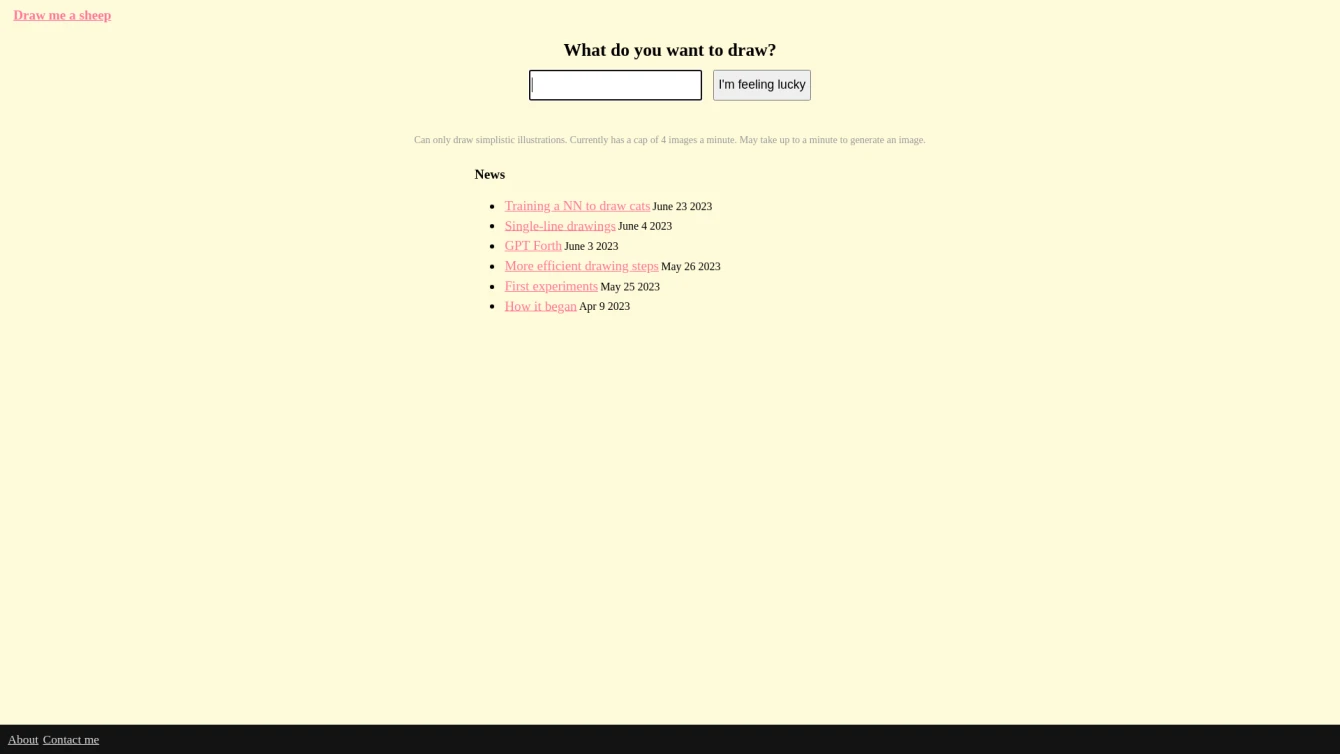 Effortlessly turning your ideas into digital art.
Product information and features
Drawmeasheep is a brilliantly designed AI tool that turns your creative ideas into digital artwork. You just need to specify what you wish to draw, and the AI tool will craft an image based on your request. It's worthwhile to note that the tool operates with a limit of producing four images per minute. Therefore, generating an image may require up to a minute, so your patience will be rewarded with a unique piece of digital art.
While Drawmeasheep.com doesn't offer advanced features like customization of the output, it's power lies in its simplicity. The AI tool was designed with the purpose of giving users a quick and effortless way of generating digital artwork without the need for any technical abilities.
The creators of the tool have provided an 'About' page for users seeking more information. Furthermore, they can be contacted via Twitter for any queries or feedback. This AI tool is perfect for those who desire to create something distinct without investing a lot of time.
In essence, Drawmeasheep is a user-friendly AI tool that allows users to generate digital art swiftly and effortlessly. While it may lack advanced customization features, its simplicity and ease-of-use make it an excellent tool for individuals who want to create unique digital art without the associated technical complexities.
Tell the world Drawmeasheep has been featured on NaNAI.tools:
Drawmeasheep Reviews
What's your experience with Drawmeasheep?
There are no reviews yet.
Related AI tools to Drawmeasheep