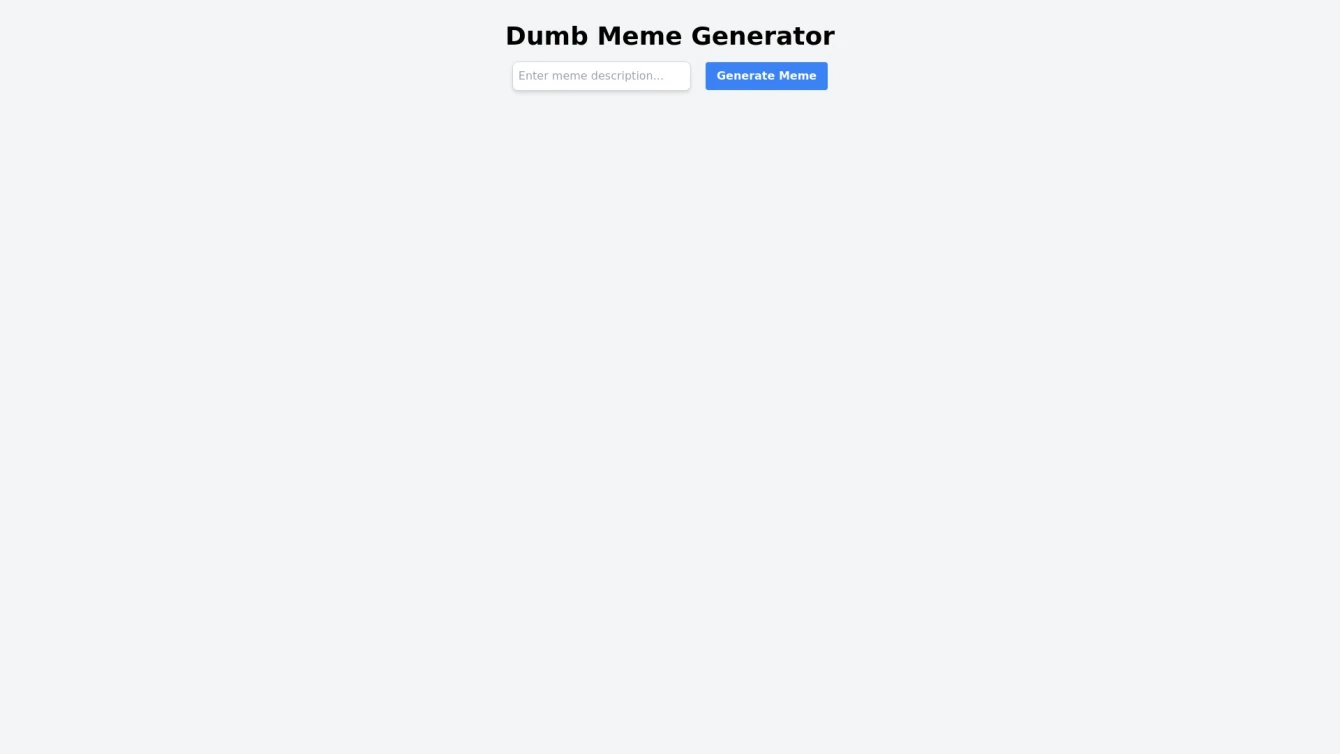 Creating and sharing playful memes made easy.
Product information and features
With the Dumb Meme Generator, creating customized memes is a breeze. This AI tool offers an easy-to-use interface that requires no technical prowess. The steps are simple: choose an image, input your captions, and allow the tool to work its magic, generating a playful 'dumb' meme.
The Dumb Meme Generator simplifies the meme-making process, focusing on fun and entertainment. Unlike other AI tools that might employ complex language processing or image recognition, this tool takes a more straightforward approach. The aim is not to be the most advanced, but to offer a unique, light-hearted experience in meme creation.
After the meme creation, you can easily copy and share your 'dumb' masterpiece on different social media platforms. This AI tool is an excellent resource for social media influencers, marketers, or anyone looking to share a laugh with their audience.
Taking everything into account, the Dumb Meme Generator is a user-friendly AI tool that simplifies the process of creating humorous content. It may not be the most sophisticated AI tool on dumbmeme.com, but it certainly delivers on its promise of effortless meme creation and sharing, spicing up your social media content with a touch of humor.
Tell the world Dumb Meme has been featured on NaNAI.tools:
Dumb Meme Reviews
What's your experience with Dumb Meme?
There are no reviews yet.
Related AI tools to Dumb Meme