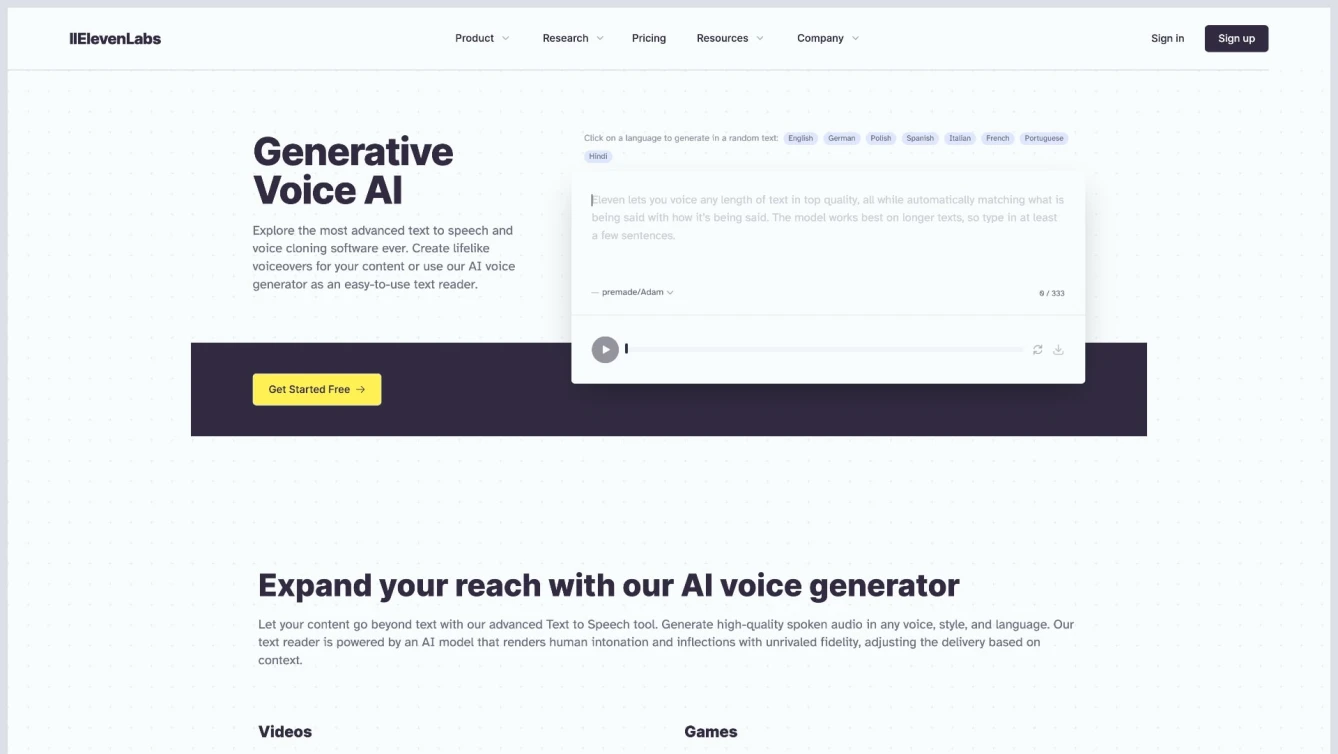 Transforming text to lifelike audio for vibrant narration and audio content. With AI, of course.
Product information and features
Get ready to level up your audio creation with ElevenLabs Prime Voice AI tool. This software doesn't just transform text into audio, it breathes life into words, rendering realistic speech that carries human-like intonations and inflections. The accuracy of this AI tool allows it to adjust the audio delivery based on the context, offering you high quality, lifelike soundtracks for your projects.
ElevenLabs Prime Voice is highly versatile, catering to a wide variety of uses. Whether it's for storytelling, audio newsletters and blogs, or audiobooks production, the tool excels. It's not just about reproducing a generic voice - it can clone voices from audio samples, and even generate entirely new synthetic voices from scratch.
But it doesn't stop there. By the end of Q1 2023, elevenlabs.ai plans to introduce a new feature. This workstation will allow users to direct and edit narration more efficiently. While this is an exciting development, the team remains committed to respecting intellectual property rights and taking steps to mitigate the potential for misuse.
So, whether you're a publisher, a creator, or just a lover of high-quality audio, ElevenLabs Prime Voice is your solution. This AI tool has pushed the boundaries of audio creation, providing you with the ability to generate vibrant narrations and lifelike audio content. It's a powerful tool that has the potential to revolutionize your audio projects.
Tell the world ElevenLabs has been featured on NaNAI.tools:
ElevenLabs Reviews
What's your experience with ElevenLabs?
There are no reviews yet.
Related AI tools to ElevenLabs