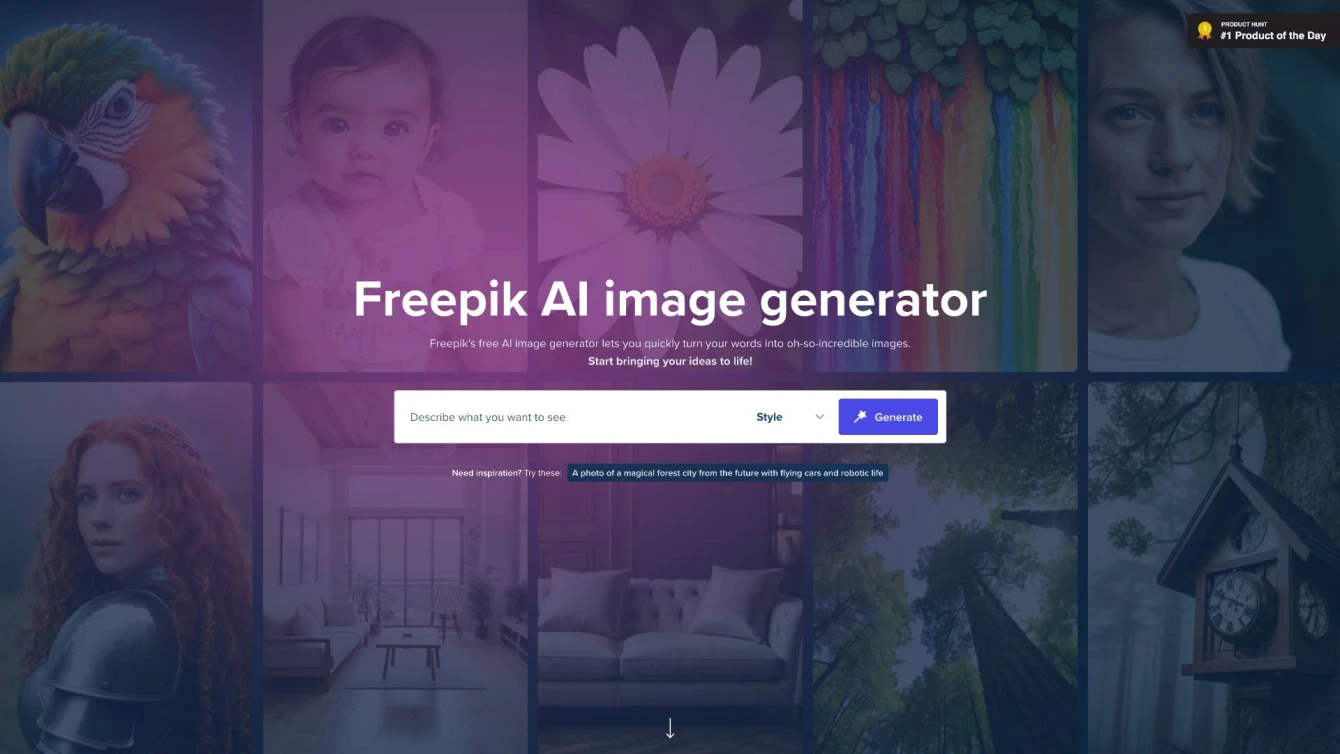 Transform your text into captivating visuals with Freepik's AI Image Generator.
Product information and features
Discover the power of the AI Image Generator by Freepik, a free utility that lets you convert your text into spectacular images. With this AI tool, you can breathe life into your concepts by generating top-notch art, illustrations, and designs.
Freepik.com offers a plethora of styles for you to select from, be it a simple photo, digital art, a painting, or 3D. It provides an array of inspirational options like a mystical city in the forest, a parrot portrait, a baby's studio portrait, and much more. Find the ideal image for your requirements by exploring various genres and themes.
To leverage the capabilities of the AI Image Generator, you need to sign up or log in on the platform. Once in, you get the opportunity to create up to three AI-generated images daily, with four different variations each. As you use this text-to-image AI more often, you become more adept and efficient with the process.
This tool is designed to ignite your imagination and creativity. Start with your own words from scratch, or modify one of the suggested prompts. The AI Image Generator boasts a user-friendly and intuitive interface that makes the transformation of text into visually appealing images a breeze.
In summary, the AI Image Generator by Freepik is a robust and user-friendly tool that enables users to convert their ideas and concepts into captivating art and designs. Whether for personal or professional use, it provides a unique, AI-powered solution for visual content creation.
Tell the world Freepik AI has been featured on NaNAI.tools:
Freepik AI Reviews
What's your experience with Freepik AI?
There are no reviews yet.
Related AI tools to Freepik AI