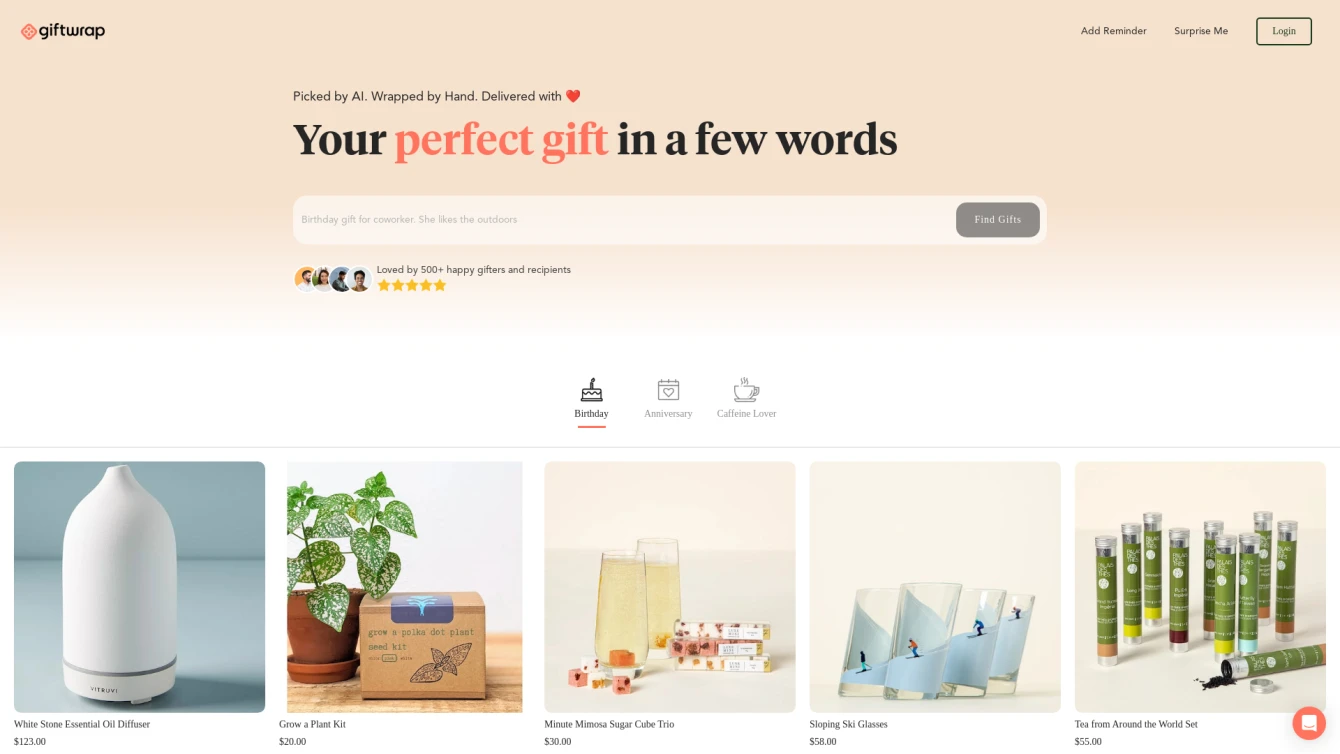 Giftwrap: Effortless Gifting Made Possible through AI.
Product information and features
Discover the ideal present for any event with the AI tool, Giftwrap. This gift-finding marvel utilizes a sophisticated recommendation engine that aligns with your budget and occasion, suggesting the most suitable gift options from an expertly selected catalog.
Giftwrap enables you to send gifts without the necessity for the recipient's address initially. The address is gathered only after the recipient has agreed to accept the gift, ensuring the element of surprise remains intact. Once this process is complete, Giftwrap steps in to manage all the remaining details. From carefully packaging your chosen gift to hand-wrapping it and ensuring it reaches the recipient's doorstep, every detail is meticulously taken care of.
If the recipient prefers something different, Giftwrap also facilitates exchanges, offering a seamless gifting experience. This AI tool is proficient in handling a wide array of gifting occasions, such as birthdays, baby showers, graduations, and much more, catering to the needs of both male and female recipients.
With over 500 satisfied gifters and recipients, as per Giftwrap's website, it's clear this tool has made a significant impact in the gifting industry. The tool's user-friendly interface encourages users to browse through gifts or search for specific ones. Additional features include adding reminders and the ability to surprise oneself. All of these features are accessible once you've logged into your account.
In summary, Giftwrap simplifies the process of gift-giving by offering a convenient solution to discover the perfect gift for your loved ones, handling the packaging, delivery, and potential exchanges. Its advanced AI technology, user-friendly interface, and a vast range of gifting options make it an essential tool for effortless and stress-free gifting.
Tell the world Giftwrap has been featured on NaNAI.tools:
Giftwrap Reviews
What's your experience with Giftwrap?
There are no reviews yet.
Related AI tools to Giftwrap