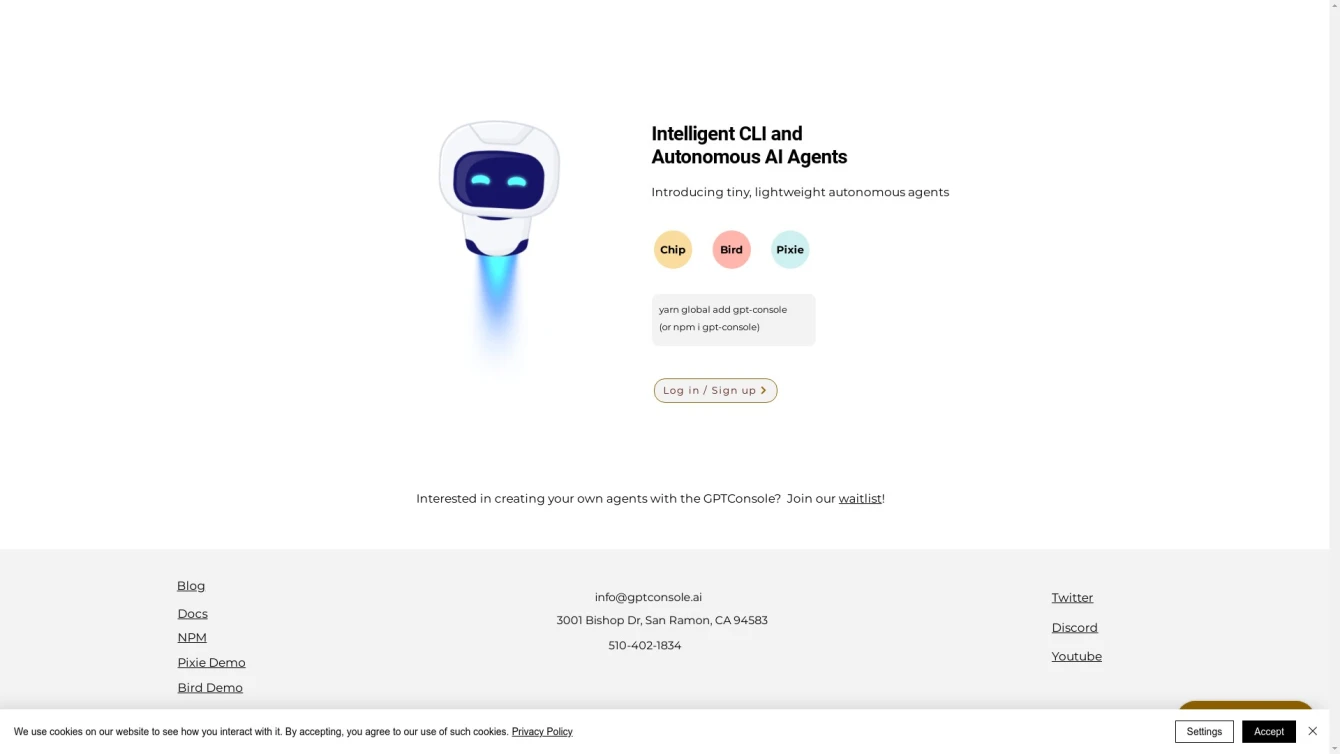 Streamlining web and mobile application development with AI.
Product information and features
Explore the universe of AI-driven development with GPTConsole. This AI tool is a game-changer for developers, offering them a platform to efficiently generate web and mobile applications as well as automate web tasks. gptconsole.ai is your go-to solution, facilitating your development process with a user-friendly interface and intuitive commands.
With a lightweight and efficient Intelligent CLI and Autonomous AI Agents, GPTConsole allows you to harness the power of AI without bogging down your system. By providing an NPM package that you can easily install on your local machine, GPTConsole takes away the complexity from your development process.
Signing up or logging in gives you access to a myriad of features designed to make your job easier. Get more from the platform by exploring the blog and documentation sections. These resources will guide you through GPTConsole's capabilities, helping you to unlock its full potential.
For a hands-on experience, check out the Pixie and Bird demos available on YouTube. These demos present an overview of GPTConsole's functionality, exhibiting the diverse use cases it can serve. If you have an interest in creating your own agents, there's an option to join the waitlist.
Stay connected with the GPTConsole team through email, Twitter, Discord, or YouTube. You're never alone in your development journey with GPTConsole.
In summary, GPTConsole is an invaluable tool for developers. It streamlines the development process of web/mobile applications and executes web automation tasks with precision. With its user-friendly interface, comprehensive documentation, and the support of an active community, GPTConsole is set to redefine the way you develop and automate tasks.
Tell the world GPTConsole has been featured on NaNAI.tools:
GPTConsole Reviews
What's your experience with GPTConsole?
There are no reviews yet.
Related AI tools to GPTConsole