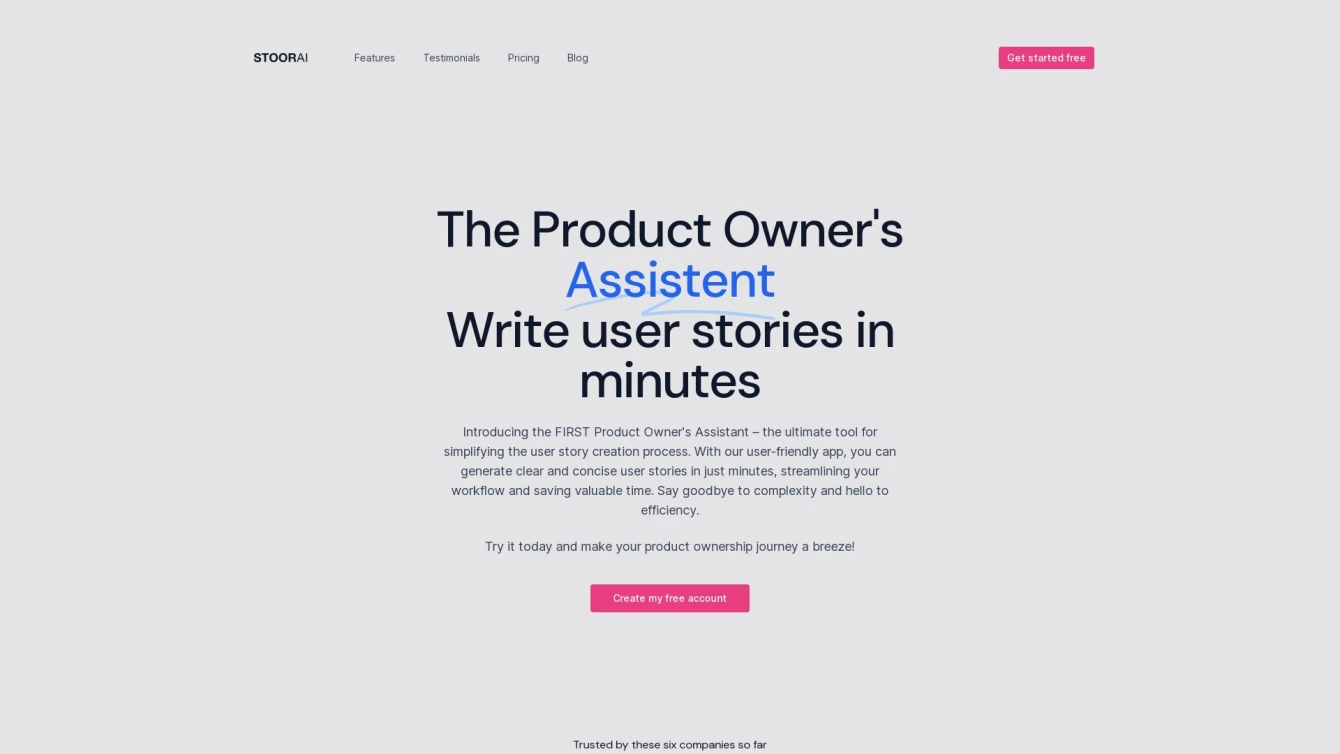 Simplifying Agile user story creation with AI technology.
Product information and features
Welcome to the world of StoorAI. It's a revolutionary AI tool designed to make crafting user stories for Agile teams fast and efficient. Its intuitive interface allows you to create clear and concise user stories in mere minutes, optimizing your workflow and saving your precious time.
Using cutting-edge AI technology, StoorAI takes your summary and generates a comprehensive user story. It offers customization choices, so you can adjust the produced text to match your preferences. The tool also includes a history feature, meaning you can revisit and recycle previous user stories for your upcoming projects.
StoorAI also includes a feature allowing you to save your preferred user stories as templates, promoting consistency and efficiency in your development cycles. It even includes billing functionalities. You can quickly check your billing history, modify payment details, and upgrade your plan to keep creating user stories. It has become a trusted tool by several companies, receiving positive reviews for its productivity-boosting and time-saving attributes.
The AI tool offers a variety of pricing plans to cater to different user needs. These plans range from a basic free plan with limited features to premium plans that offer AI-generated user stories in varying quantities. You can also try it out first with a free trial, so you can see the benefits of StoorAI for yourself.
StoorAI is compatible with popular Agile frameworks like Scrum and Kanban, making it a perfect fit for Agile teams' methodologies. The tool caters to teams of all sizes, from small startups to large enterprises, making StoorAI a valuable tool in the software development industry.
In summary, StoorAI, available at stoorai.com, is a powerful and intuitive AI tool that simplifies the user story creation process. It offers a variety of features, including AI-generated user stories, customization options, and a history feature for future reference. Whether you're part of a small startup or a large enterprise, StoorAI can help streamline your workflow, save time, and improve your productivity.
Tell the world StoorAI has been featured on NaNAI.tools:
StoorAI Reviews
What's your experience with StoorAI?
There are no reviews yet.
Related AI tools to StoorAI