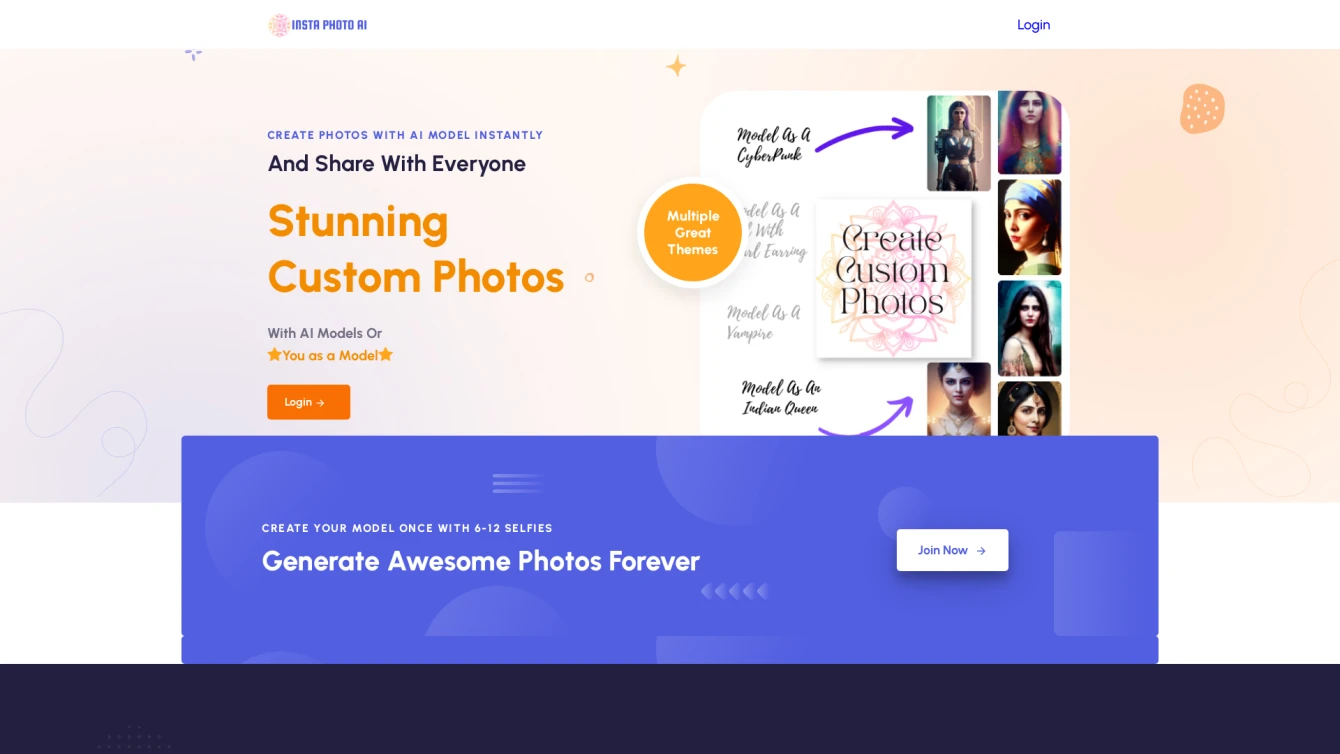 Crafting Ultrarealistic Photos for Social Media with AI.
Product information and features
Experience a new level of photo creation with InstaPhotoAI, an AI tool that produces ultrarealistic and captivating images tailored for use across various social media platforms and blogs. With two innovative options provided, you're in control of the photo creation process.
By harnessing the power of AI models, InstaPhotoAI.com allows you to craft stunning, AI-generated photos in an instant. If you're seeking a more personalized touch, the tool also offers the opportunity to use your own image as a model. Simply submit 6-12 selfies and watch as uniquely tailored photos are fashioned for your use.
InstaPhotoAI is not just about creating photos; it's about enhancing your digital presence. The tool is designed to amplify your social networking and marketing campaigns by providing visually engaging photos that boost engagement and visibility.
The website also offers comprehensive sections including About Us, FAQ, Pricing, and Cancellation & Refund Policy, giving you a well-rounded understanding of how the tool works. Plus, with provided contact information, you'll never be left in the dark when you need assistance.
Although the site mentions features like login/register options, banner images, and a footer logo, these elements are secondary to the tool's core functionality of producing AI-driven, ultrarealistic photos.
In summary, InstaPhotoAI is a groundbreaking AI tool that allows you to create custom, ultrarealistic photos for social media platforms and blogs. Whether you're looking to enhance your personal brand or boost your marketing campaigns, this tool provides a simple and efficient solution to your photo creation needs.
Tell the world InstaPhotoAI has been featured on NaNAI.tools:
InstaPhotoAI Reviews
What's your experience with InstaPhotoAI?
There are no reviews yet.
Related AI tools to InstaPhotoAI