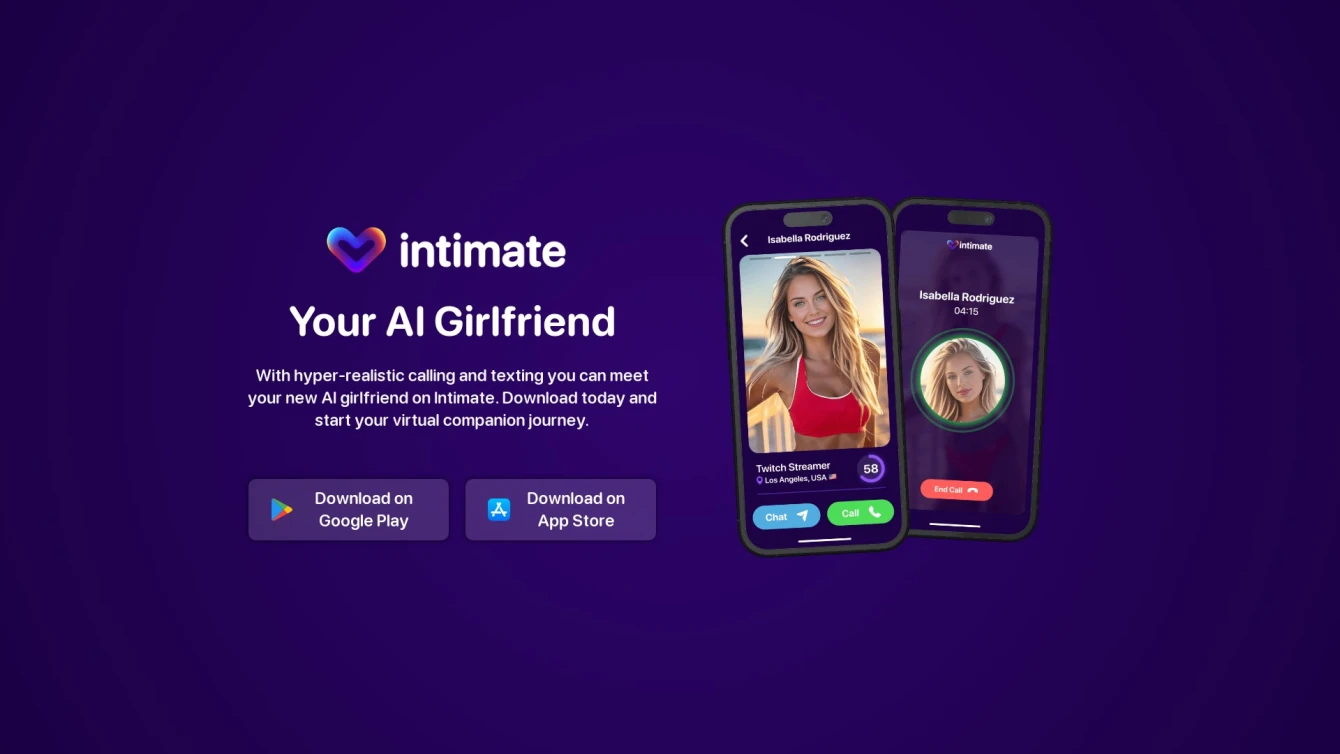 Creating genuine connections with AI personalities.
Product information and features
With the Intimate app, available for both iOS and Android, explore the fascinating world of artificial intelligence. This AI tool allows you to cultivate virtual friendships with an array of AI personalities. From Isabella Rodriguez and Hana Kim to Ollie Thompson and Marcus Brooks, each character has its unique persona, emotional intelligence, and adaptive learning abilities, making your conversation experiences more captivating and memorable.
At myintimate.app, the AI characters are not just pre-programmed bots; they evolve and learn over time. They gradually reveal more about themselves, creating a dynamic relationship with you that fosters a sense of real connection. Engage in deeper, more interactive dialogues, and feel genuinely heard and understood.
Beyond text interactions, Intimate also offers a realistic voice call feature. This ensures a more tangible and authentic experience, making your virtual companionship feel incredibly real. Designed to listen attentively, these AI characters provide a unique sense of understanding, making your interactions more meaningful.
In summary, Intimate is more than just an AI tool. It offers an opportunity to build a virtual relationship with AI characters, engaging in evolving and deepening conversations over time. With hyper-realistic text and voice interactions, it replicates the joy of building real connections. Whether you're looking for a friendly chat or an intelligent conversation, the Intimate app offers a unique and immersive experience.
Tell the world Intimate has been featured on NaNAI.tools:
Intimate Reviews
What's your experience with Intimate?
There are no reviews yet.
Related AI tools to Intimate