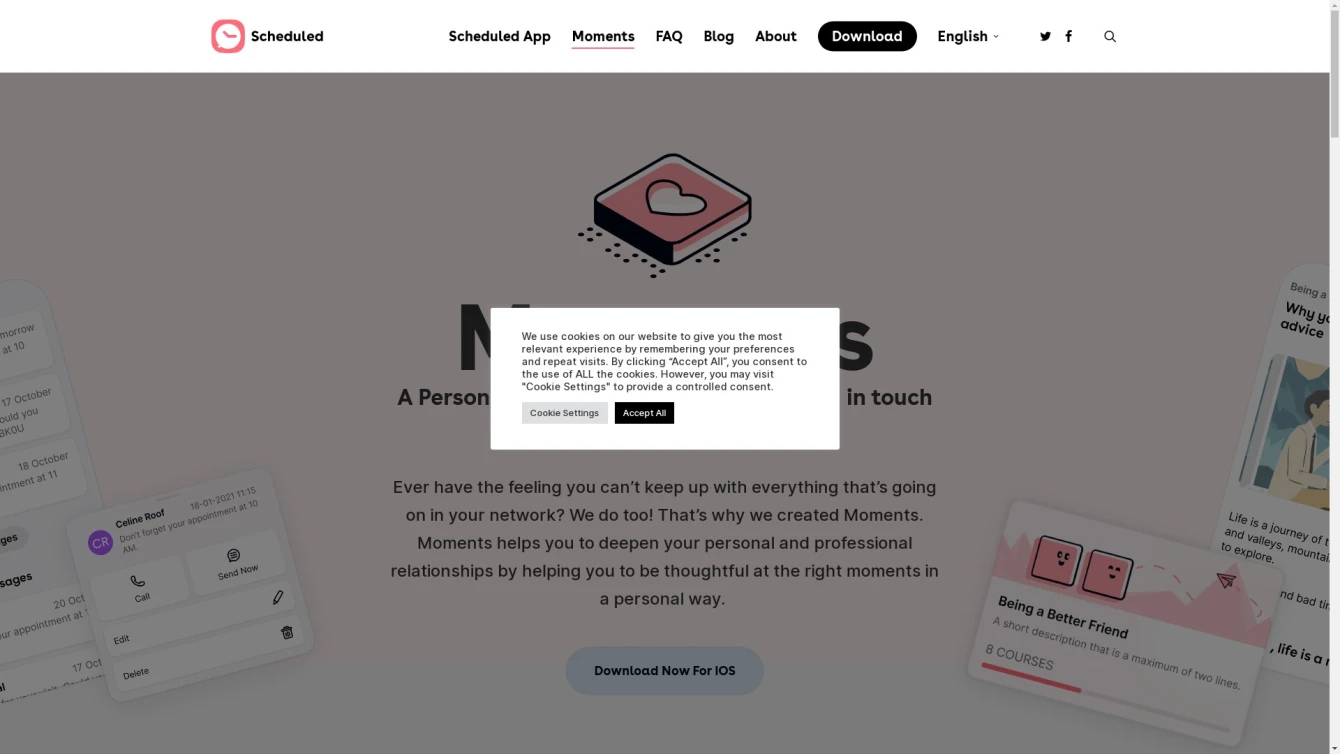 Streamlining Relationship Management with Personalization and Efficiency.
Product information and features
Welcome to the future of relationship management with the AI tool - Moments. This tool, found on scheduledapp.com/moments, provides a comprehensive platform to nurture and enhance your personal and professional relationships. Its intuitive design allows for thoughtful personalization, ensuring that no important moment in your relationships is missed.
Moments enables you to streamline your social tasks, from organizing your contacts to creating key events and reminders. The tool helps you focus on your relationships by reducing stress and cognitive load. It offers a user-friendly platform to manage your social to-do lists, categorize your contacts based on their significance, and set timely reminders for tasks.
One of the significant features of Moments is the integration of a social feed. This feature compiles all social updates and activities from your contacts, enabling you to concentrate on the relationships that matter the most to you. In addition, it provides valuable resources aimed at enhancing your social skills, with articles and courses on topics like improving friendships and networking strategies for introverts.
The AI Composer, a standout feature of Moments, crafts personalized messages and emails for each of your contacts, taking into account the unique aspects of your relationship and their individual interests. This feature brings a new level of personalization and assists in maintaining meaningful connections.
In summary, Moments is a comprehensive AI tool that simplifies relationship management. It assists in enhancing communication and providing the resources necessary to maintain meaningful relationships. With its diverse features, from managing your social to-dos to composing personalized messages, Moments is a great asset for anyone looking to improve their personal and professional relationships.
Tell the world Moments has been featured on NaNAI.tools:
Moments Reviews
What's your experience with Moments?
There are no reviews yet.
Related AI tools to Moments