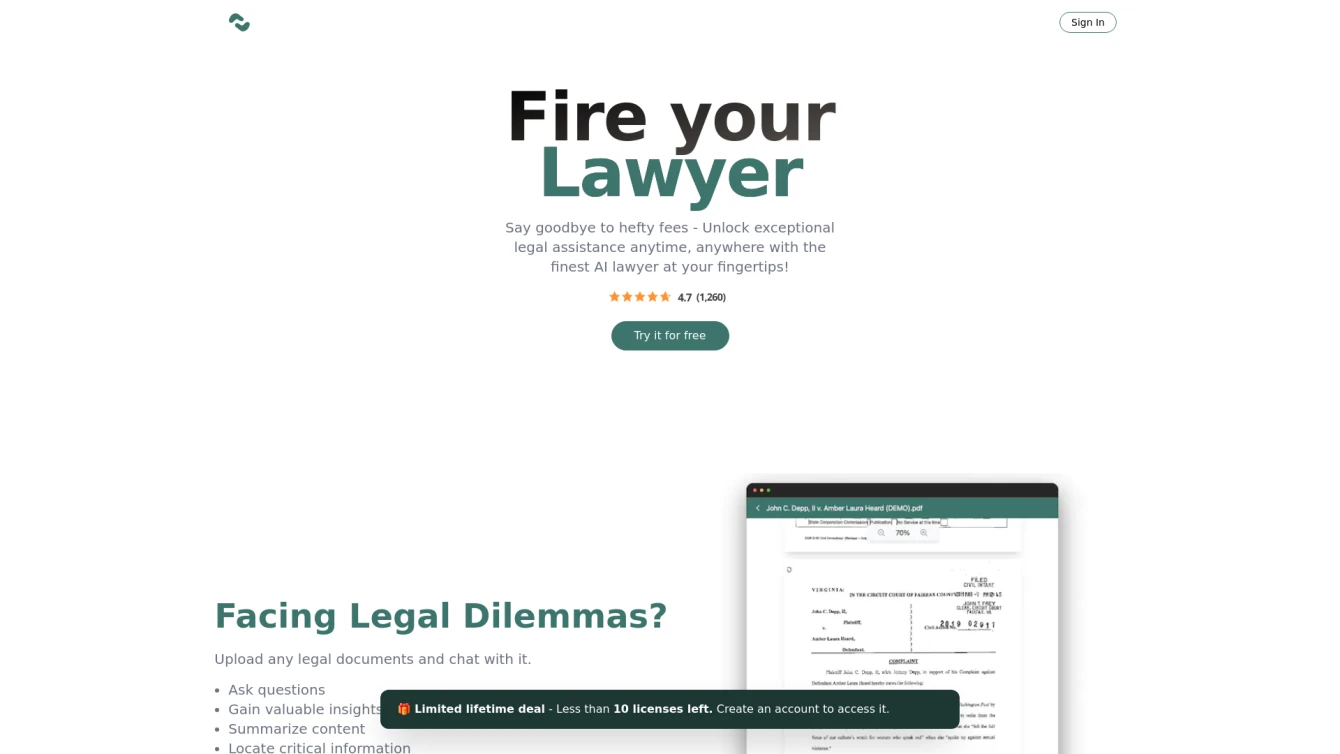 Revolutionizing Legal Assistance with Artificial Intelligence.
Product information and features
Experience a new way of getting legal advice with the Juri Flow, an AI tool designed to simplify and streamline the process of seeking legal assistance. This AI tool allows you to upload legal documents and interact with an AI lawyer via a chat interface, making it convenient and user-friendly.
By using Juri Flow, you gain the ability to pose inquiries, acquire vital insights, summarize important content, pinpoint crucial information, and receive expert guidance. It is, in essence, an AI-powered tool that offers a multitude of features to make legal tasks less daunting.
Whether you're a lawyer, a law student, or someone dealing with legal issues, Juri Flow can be your go-to solution. It broadens its reach beyond personal legal aid to also provide the option of consulting with over 10 AI-powered lawyers, each with different specialties. This gives you 24/7 access to expert advice, saving you both time and money.
Juri Flow is more than just a tool; it's a revolution in the legal field. It offers personalized solutions and stress-free legal assistance without the need for appointments. With Juri Flow, you are one step closer to having an AI lawyer right at your fingertips.
juriflow.com offers an exclusive lifetime deal with a limited number of licenses. To take advantage of this offer, you're encouraged to create an account.
In conclusion, Juri Flow is a comprehensive AI tool that provides a wide range of legal services, from summarizing content to providing expert advice. It's a tool that's designed to save time and money, making it ideal for lawyers, law students, and individuals facing legal issues. With its user-friendly interface and 24/7 availability, Juri Flow is redefining how legal assistance is accessed and utilized.
Tell the world Juri flow has been featured on NaNAI.tools:
Juri flow Reviews
What's your experience with Juri flow?
There are no reviews yet.
Related AI tools to Juri flow