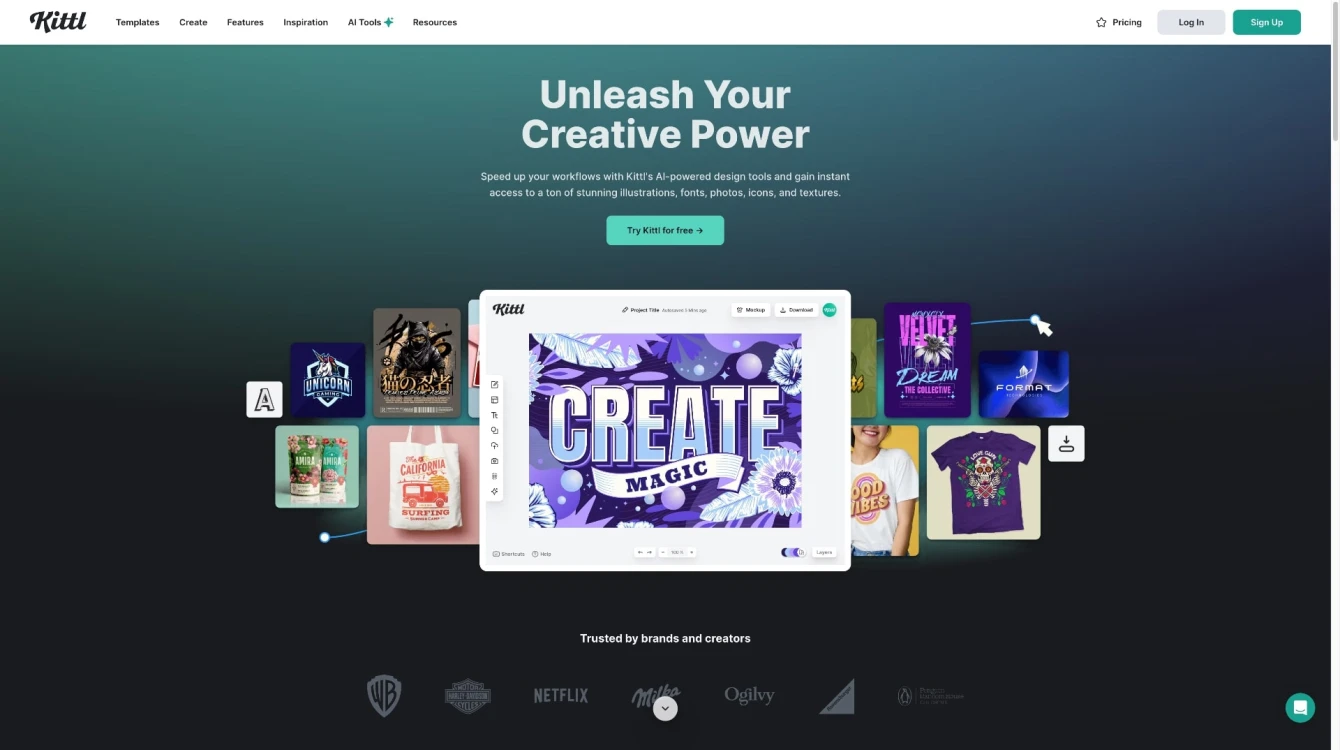 Transforming text into visually stunning designs in seconds.
Product information and features
Experience the revolution in design creation with Kittl, an AI tool that leverages deep learning models. This tool transforms your text into dazzling images or clipart within seconds, making it a versatile solution for various design needs from captivating merch designs to engaging social media posts.
With Kittl, you're not required to be a design expert. Its text-to-image and text-to-clipart features are user-friendly, creating stunning visuals based on your text descriptions effortlessly. You can access your generated content swiftly from the Uploads section anytime you need it.
One-click background removal for cliparts is another impressive feature Kittl offers, along with various image and clipart style presets. These options ensure you can find your preferred aesthetics without a struggle. All images created on Kittl.ai are the product of advanced deep learning models, making your design process quicker while saving you money and resources.
For commercial projects, Kittl allows the use of AI-generated content under the condition that you adhere to the terms of use and licensing. If you need any help, Kittl's dedicated support team is always ready to assist you with any design-related queries.
In summary, Kittl is a robust AI tool that can help you create beautiful designs quickly and easily. Whether you need images for social media, merchandising, or other commercial projects, Kittl enables you to generate them from simple text descriptions. It's a tool that not only enhances your creativity but also saves resources and time.
Tell the world Kittl has been featured on NaNAI.tools:
Kittl Reviews
What's your experience with Kittl?
There are no reviews yet.
Related AI tools to Kittl