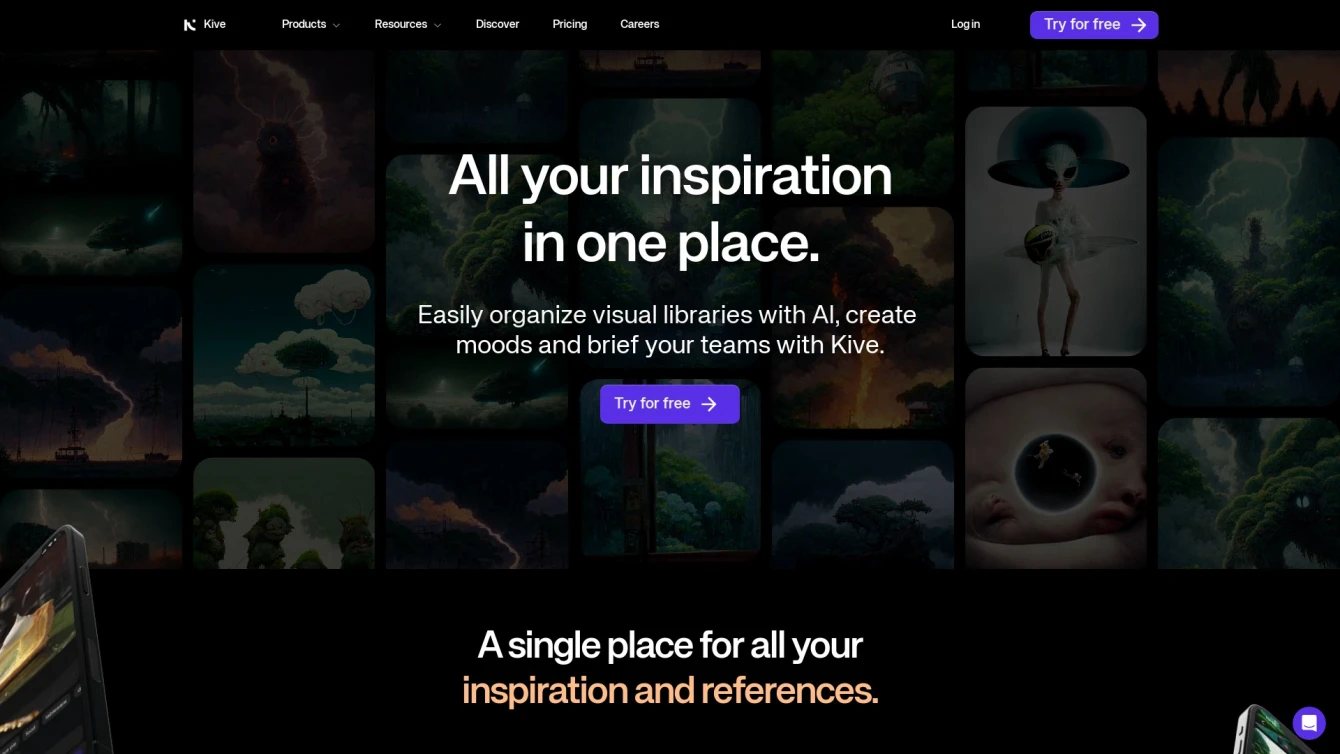 Streamlining Creative Processes with Intelligent Solutions.
Product information and features
Explore your creativity and streamline your workflow with Kive. As an AI tool, Kive is geared towards aiding creative professionals in organizing their visual libraries and crafting mood boards for various projects. With the help of AI, it takes the hassle out of manually tagging images, making it a breeze to locate the specific content you need.
But that's not all. Kive.ai offers a platform for collaboration on shared workspaces, enabling you to work together on projects seamlessly. It offers you a gateway to a community brimming with inspiring work from top creatives. This is a fantastic way to get your creative juices flowing and come up with fresh ideas.
With Kive's user-friendly interface, you can quickly navigate through your tasks. It also boasts a robust search engine to further ease your search process. Creating visually appealing boards and sharing them is as easy as pie, thanks to the simple link sharing feature offered by Kive.
In summary, Kive is an all-encompassing solution for your creative requirements. It's not just a tool, it's a creative partner that supports you from the inception of your project to its completion. It simplifies image tagging, facilitates collaboration, provides inspiration, and enables easy sharing of creative boards. All of these features contribute to a seamless and productive creative process.
Tell the world Kive has been featured on NaNAI.tools:
Kive Reviews
What's your experience with Kive?
There are no reviews yet.