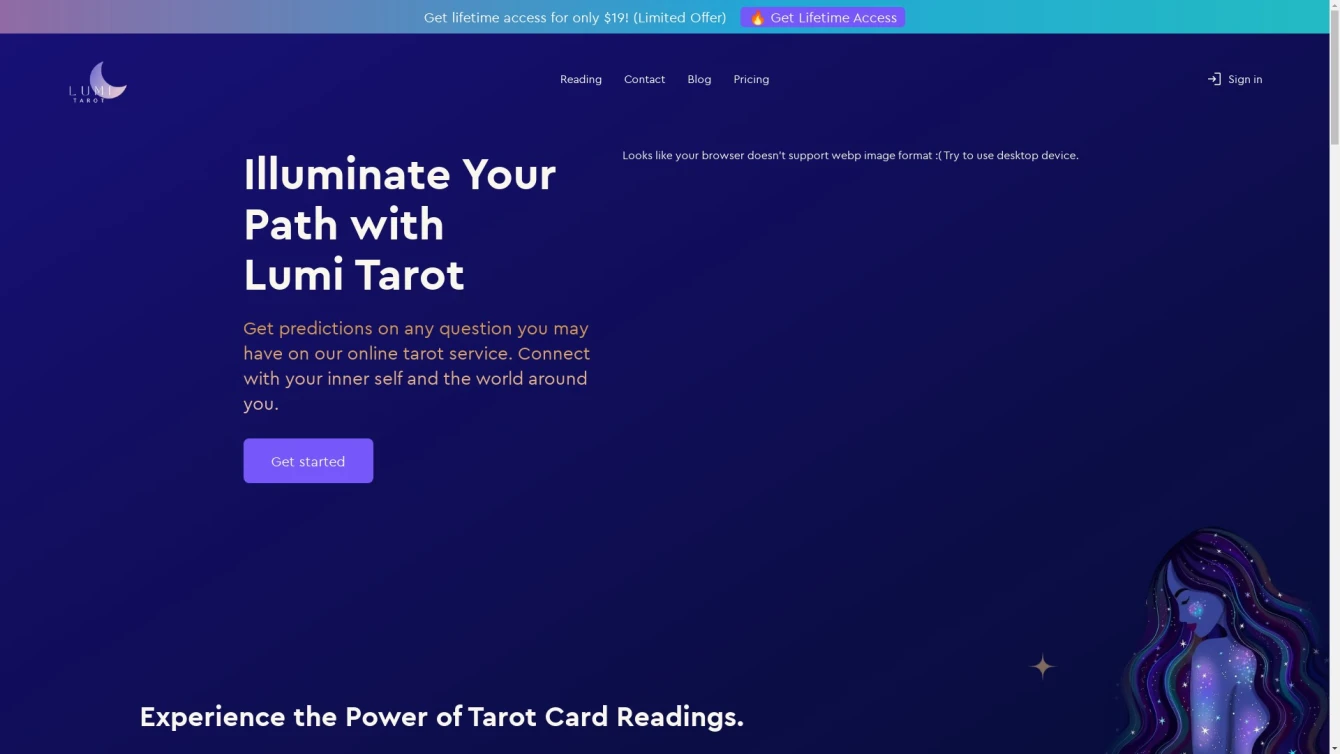 Delivering personalized tarot readings with the power of AI.
Product information and features
Delve into the world of tarot readings with the Lumi Tarot AI tool. This innovative platform offers personalized tarot readings by combining traditional tarot cards with AI-powered insights. With a range of tarot decks featuring unique symbols and meanings, lumitarot.com allows you to customize your reading experience.
The AI tool leverages intelligent algorithms to analyze the selected cards and deliver additional insights, promoting a deeper understanding of your individual circumstances. It provides a seamless and fast process, enabling users to access insightful answers to their queries from any location with internet access.
Lumi Tarot offers an immersive 3D experience, enhancing your engagement with interactive features during the reading. The AI tool creates a friendly and approachable environment, similar to conversing with a trusted friend, and provides valuable advice and insights. Users also have the option to save their tarot reading results and share them with loved ones for feedback or comparative analysis.
Users have applauded Lumi Tarot for its accuracy, convenience, and its role in facilitating decision-making. Many have found it to be a source of daily positivity and energy.
In summary, Lumi Tarot is an accessible and engaging AI tool that provides personalized tarot readings. Its main features such as a variety of tarot decks, AI insights, 3D experience, and the ability to share readings make it a unique tool. Whether you are seeking guidance in decision-making or simply need a dose of positivity, this tool can cater to your needs.
Tell the world Lumi Tarot has been featured on NaNAI.tools:
Lumi Tarot Reviews
What's your experience with Lumi Tarot?
There are no reviews yet.
Related AI tools to Lumi Tarot