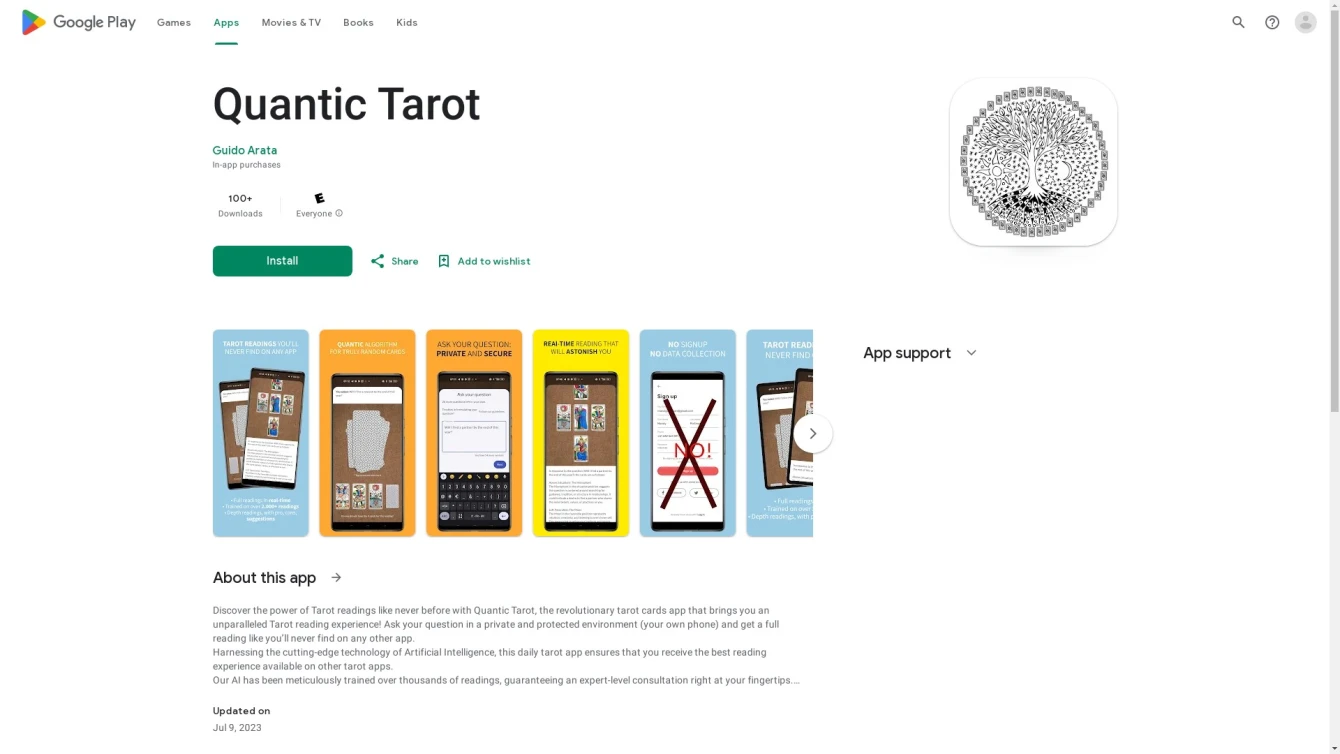 Discover the future with personalized tarot readings powered by AI.
Product information and features
Embrace the world of tarot with Quantic Tarot. This AI tool utilizes advanced technology to deliver personalized and highly accurate tarot readings. By offering a unique user experience tailored to your questions and concerns, it eliminates the broad interpretations often associated with other tarot apps.
Quantic Tarot creates a secure environment on your phone, prioritizing your privacy. Whatever your queries may be, whether about love, career, relationships, or personal growth, this tool delivers insightful readings that connect with you deeply. It even offers the option for a human-expert reading for an even more personalized experience.
Within hours, you can receive a customized reading from a professional tarot reader. QuanticTarot.com serves as your personal guide, helping unlock the wisdom of the tarot cards. The app's user-friendly interface makes navigation a breeze, and you can customize your tarot readings to suit your preferences.
Choose specific tarot spreads or let the AI select the best spread for you. The comprehensive card database with detailed descriptions and interpretations lets you deepen your understanding of tarot and explore the symbolism and meaning behind each card.
In summary, Quantic Tarot brings the power of AI to tarot readings. With its personalized readings, human-expert option, and comprehensive card database, this tool offers a unique and transformative journey of self-discovery and guidance. It provides profound insights to illuminate your path towards fulfillment and success.
Tell the world Quantic Tarot has been featured on NaNAI.tools:
Quantic Tarot Reviews
What's your experience with Quantic Tarot?
There are no reviews yet.
Related AI tools to Quantic Tarot