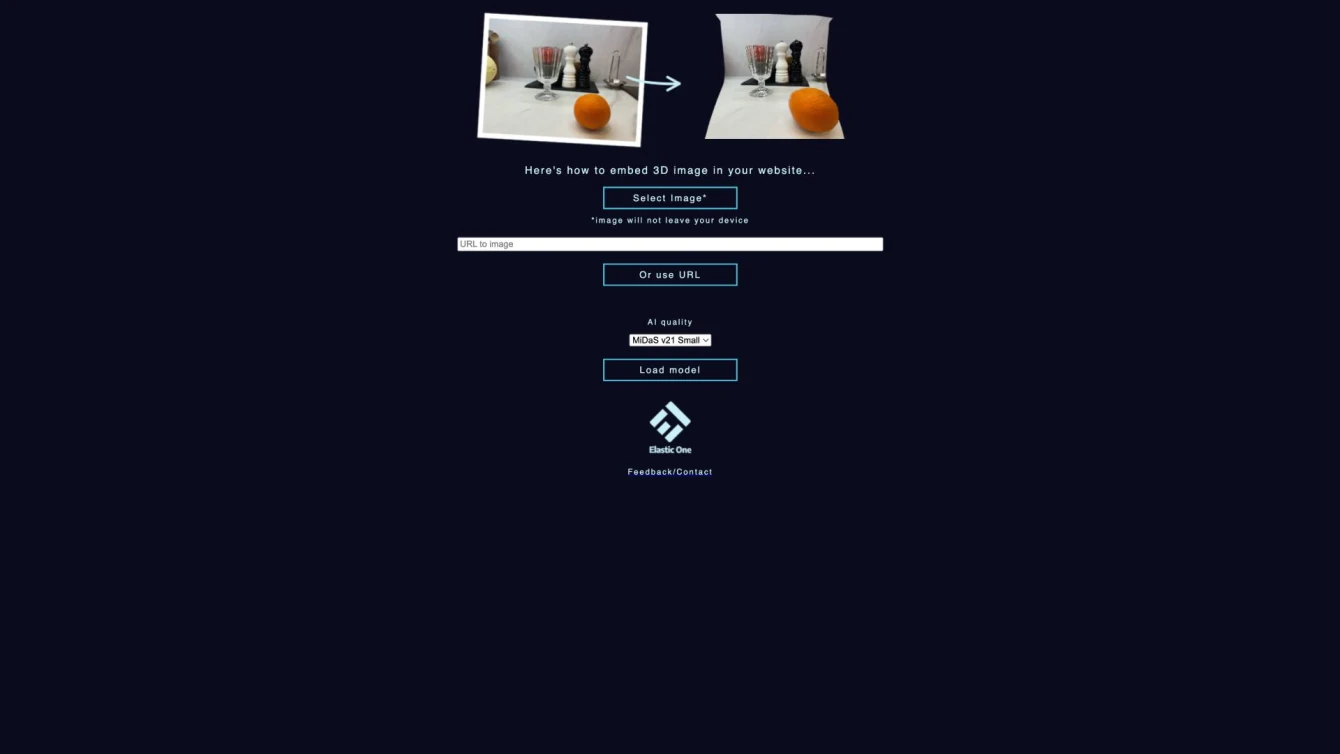 Transforming your 2D images into immersive 3D visuals.
Product information and features
Experience the power of turning your ordinary photos into extraordinary 3D masterpieces with Make3D, an AI tool. It leverages a sophisticated AI model to meticulously infer depth information from your 2D images, transforming them into immersive 3D visuals. The tool offers a choice between two quality settings, Small MiDaS v21 and Large MiDaS v21, so you can customize the depth and quality of your 3D images to your liking.
Make3D simplifies the process by supporting both file upload and image URL. This flexibility allows you to convert any image, whether it's stored on your device or found online, into a 3D image. Once your 3D image is ready, Make3D lets you generate a shareable link or embed code, making it easy to showcase your 3D creations wherever you want. For iOS users, it even supports manual downloading of your created 3D images.
The make3D.ai domain aims to provide a seamless and user-friendly interface, making 3D image creation accessible to everyone, regardless of their technical skills. By incorporating 3D elements into your images, you can elevate your photo-editing game and make your images stand out.
In summary, Make3D is a versatile AI tool that enables you to transform your 2D images into stunning 3D visuals. It offers multiple quality settings, supports both file upload and image URL, and makes sharing your 3D images a breeze. Whether you're a professional designer looking to add depth to your images, or a hobbyist looking to experiment with 3D, Make3D can help you add a whole new dimension to your images.
Tell the world Make3D has been featured on NaNAI.tools:
Make3D Reviews
What's your experience with Make3D?
There are no reviews yet.
Related AI tools to Make3D