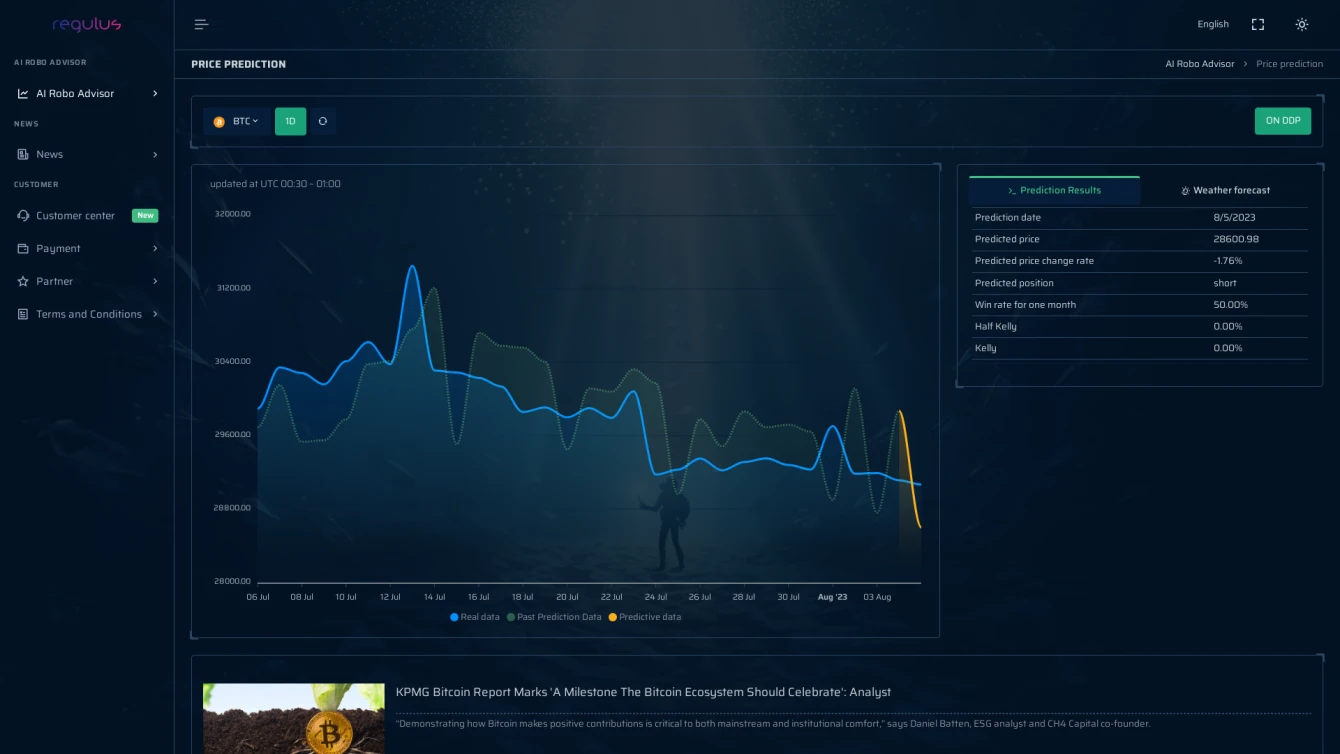 Navigate Cryptocurrency Market with Confidence with Merlu's Price Prediction Feature.
Product information and features
Get a glimpse of the future of cryptocurrency markets with the Merlu's AI tool. This advanced feature gives you an edge in the volatile world of digital currencies by predicting price movements for various crypto assets. The AI tool operates by analyzing market trends and data, equipping you with the knowledge to make well-informed investment decisions.
Users can easily access predicted prices, rates of price changes, predicted positions, win rates, and other vital information for popular cryptocurrencies like Bitcoin, Ethereum, Ripple, and Cardano, among others. Merlu's AI tool doesn't stop at future predictions; it offers a look into the past as well, providing past prediction data for you to judge the accuracy of previous forecasts.
The analysis and forecasts offered are designed to help investors sense the direction of the market and its potential profitability. It becomes an indispensable assistant in spotting potential opportunities and understanding the risks associated with particular virtual assets. But remember, the AI tool is a guide, not a guarantee. The accuracy may vary, and it's crucial to consider other factors before making investment decisions.
Merlu.com offers this AI tool to help its users traverse the choppy waters of the cryptocurrency market, enabling them to fine-tune their investment choices based on knowledgeable predictions and analyses.
In summary, this AI tool from Merlu is a powerful asset for any cryptocurrency investor. It offers a comprehensive range of features, from price predictions to win rates, and analyses of various digital currencies. Whether you're a seasoned trader or a novice in the cryptocurrency market, this tool provides valuable insights to help you make educated investment decisions.
Tell the world Merlu has been featured on NaNAI.tools:
Merlu Reviews
What's your experience with Merlu?
There are no reviews yet.
Related AI tools to Merlu