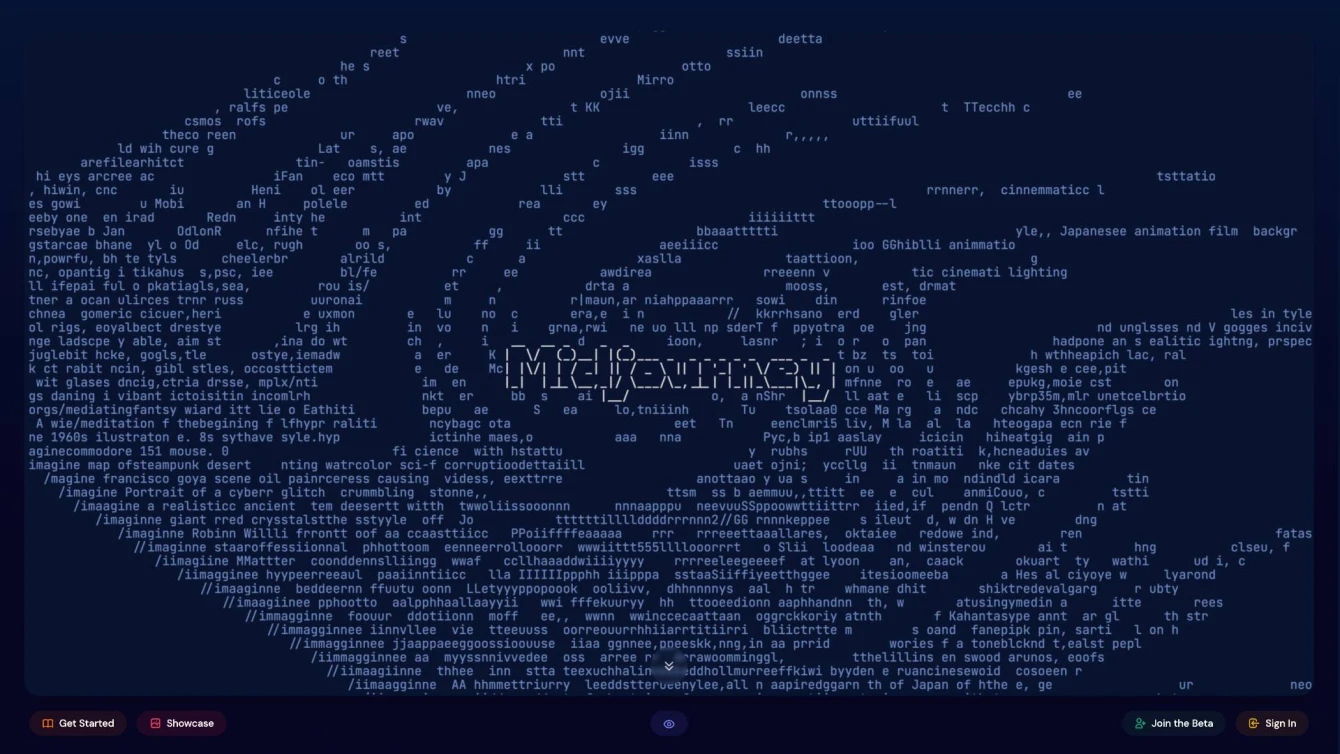 Unleashing human creativity through advanced AI technology.
Product information and features
Imagine a research lab like no other, a hub of innovation and creativity, where the boundaries of technology and imagination blur. Welcome to Midjourney, a unique blend of research, design, and AI tool development. It's more than just a lab; it's a collective of talented individuals committed to enhancing human creativity through advanced technology.
midjourney.com is home to a team of 11 dedicated full-time staff members, from legal and financial advisors to Discord moderators, all working in a harmonious synergy. Their collective efforts are directed towards the development of AI tools that can unlock new dimensions of thought and imagination for users.
The core team at Midjourney is an assembly of industry veterans and pioneers. The executive team includes individuals like David Holz, a former founder of Leap Motion and past researcher at NASA and the Max Planck Institute. The advising panel boasts of names like Jim Keller, the lead Silicon at Apple, AMD, Tesla, and Intel, and the coauthor of X86-64 and CTOTenstorrent, and Philip Rosedale, the founder of Second Life and CTO at RealNetworks. This powerhouse of talent and experience is what fuels the innovative engine of Midjourney.
From realistic cityscapes to abstract art, from immersive virtual reality experiences to 3D renders of landscapes, from cyberpunk scenes to classic artworks, Midjourney's creative projects are as diverse as they are impressive. The AI tool at the heart of these projects is always pushing the envelope, creating works that are not only visually stunning but also thought-provoking and inspiring.
In summary, Midjourney is a multidisciplinary research lab where technology meets creativity. Its main features include a dedicated team of experts, innovative AI tool development, and a wide range of creative projects. Whether you're an artist seeking new ways to express your creativity, a researcher exploring uncharted territories of thought, or a tech enthusiast intrigued by the possibilities of AI, Midjourney offers a platform to expand your horizons.
Tell the world Midjourney has been featured on NaNAI.tools:
Midjourney Reviews
What's your experience with Midjourney?
There are no reviews yet.
Related AI tools to Midjourney