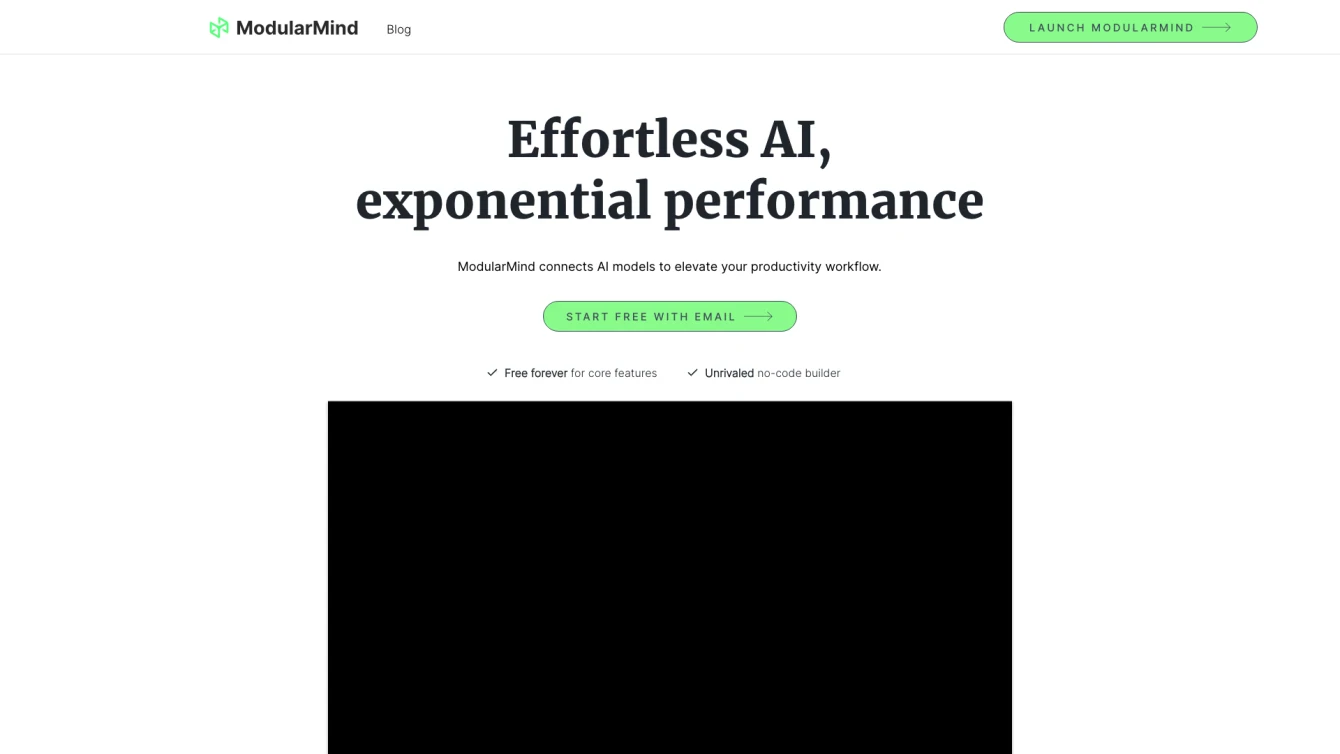 Streamlining AI workflows, enhancing productivity with no-code interface.
Product information and features
Experience the ease of building and managing AI workflows with ModularMind, a no-code AI tool. This tool redefines productivity by enabling you to seamlessly connect AI models, thus enhancing your workflow processes. The user-friendly interface is designed for you to create custom workflows quickly, thereby saving time on repetitive tasks.
ModularMind is more than just an AI tool. It's a platform where you can compile a productivity library by organizing your data and instructions for AI models. You also get the opportunity to learn from a community of users who share valuable insights and tips on the platform.
modularmind.co supports state-of-the-art machine learning models, making it a suitable choice if you prefer to concentrate on your tasks rather than dealing with complex tools. The no-code interface allows you to link your existing models without needing in-depth coding knowledge. With a multitude of core features available for free, you have the option to upgrade for access to more advanced functionalities.
ModularMind is committed to providing you with a sustainable solution for your AI needs. The pricing structure is designed to let you enjoy the benefits without any time restrictions.
In summary, ModularMind stands out not only for its ability to simplify the process of building and managing AI workflows, but also for its user-friendly interface, community-driven insights, support for leading-edge machine learning models, and flexible pricing structure. This tool is perfect for individuals and businesses looking to leverage AI capabilities in a streamlined and efficient manner without the need for detailed coding knowledge.
Tell the world Modularmind has been featured on NaNAI.tools:
Modularmind Reviews
What's your experience with Modularmind?
There are no reviews yet.
Related AI tools to Modularmind