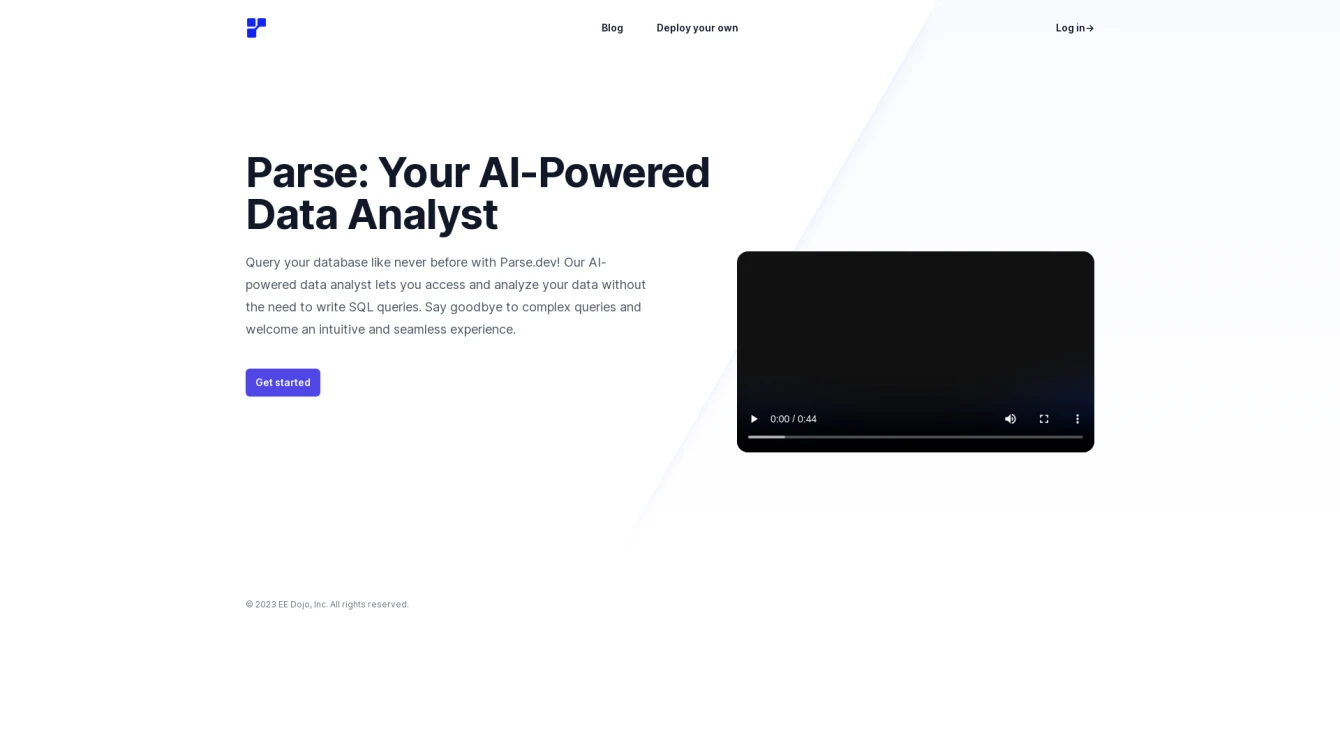 Simplifying data exploration with intuitive querying and visualization.
Product information and features
Parse.dev is an AI tool that empowers you to delve into and query databases and APIs without having to grasp SQL or deal directly with complex APIs. In a matter of seconds, you can connect to any database and pull out the required data. Parse.dev eliminates SQL knowledge requirements with its user-friendly interface, enabling even non-technical users to query databases with ease.
Moreover, Parse.dev allows you to craft engaging and informative dashboards comprising charts and tables with just a few clicks. These visualizations are not only clean and interactive but also provide rapid insights into your data.
A standout feature of Parse.dev is its flexibility. You can customize the platform fully and deploy it on your cloud servers, ensuring you have total control over your data and a solution that's tailored to your business needs. The main objective of Parse.dev is to simplify data exploration and analysis by eliminating the complexities of SQL and API interactions.
In conclusion, with its intuitive interface, swift data retrieval, and customizable deployment options, Parse.dev offers a comprehensive AI solution for businesses seeking efficient and hassle-free data querying and visualization. If you are looking for a tool to help you tackle bigger problems by taking the complexities of SQL and API interactions off your plate, Parse.dev is the tool you need.
Tell the world Parse.dev has been featured on NaNAI.tools:
Parse.dev Reviews
What's your experience with Parse.dev?
There are no reviews yet.
Related AI tools to Parse.dev