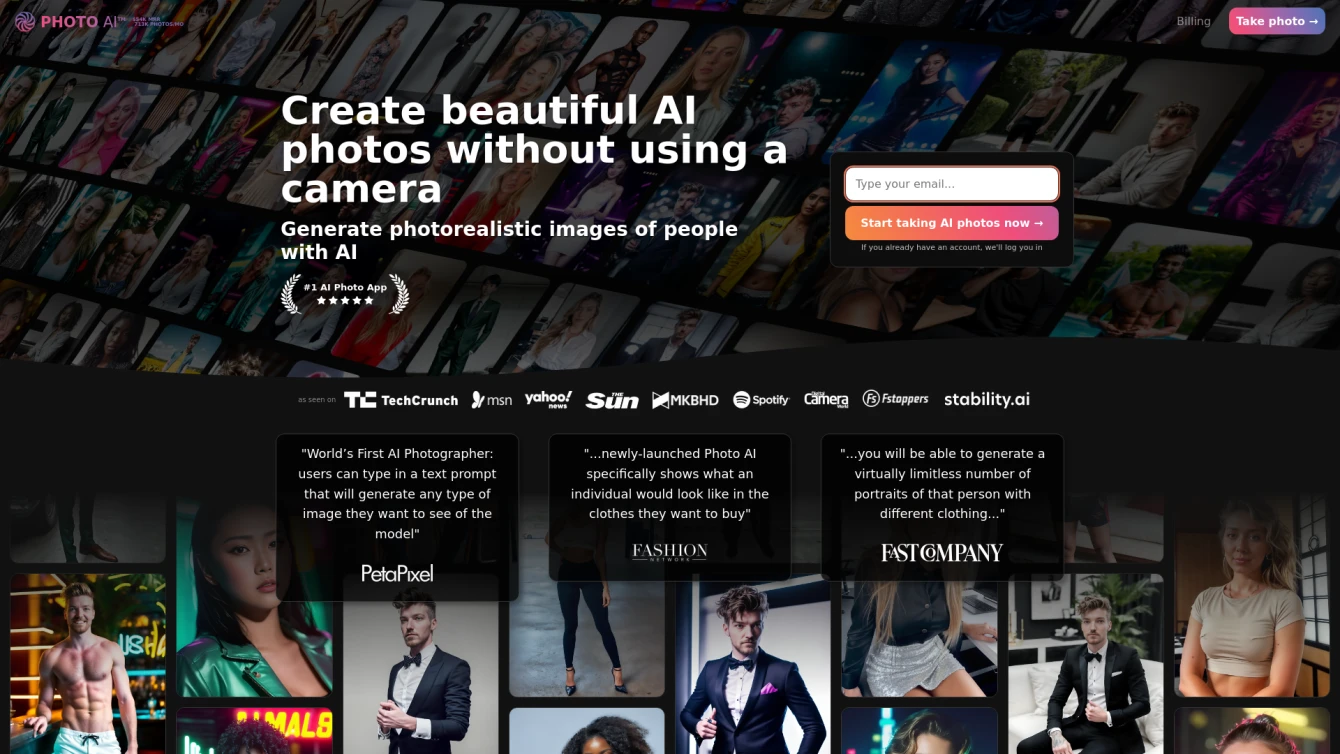 Creating lifelike images in a flash with innovative technology.
Product information and features
Discover Photo AI, an innovative AI tool that lets you generate hyper-realistic images of individuals or models in various outfits, lighting, and settings. No need for a professional photographer when you can create a custom photo shoot with a multitude of aesthetics, shots, and outfits at your fingertips.
Photo AI empowers you to mimic a photo you've uploaded by selecting your preferred photo strength, the number of photos to capture, and orientation. Even better, you have the opportunity to train your own model by uploading between 25-250 photos of your subject, as diversified as possible. The AI technology of Photo AI from photo-ai.com then springs into action, generating lifelike images in settings ranging from a beach or a street to a festive birthday party or a glamorous gala event.
Not only can you adjust the location, but also the lighting, with options including sunlight, camera flash, golden hour, and party lights among others. Photo AI even lets you customize the displayed emotion, age, and action in the image. Once your masterpiece is ready, you can view, remix, and download the photorealistic images created by the AI tool at your leisure.
In summary, Photo AI is a game-changer in the world of photography. It offers an array of features that allow you to produce high-quality, realistic images in a variety of settings and lighting conditions. Whether you're mimicking an existing photo, training a model, or creating a new visual narrative, this tool simplifies the process and ensures stunning results. Experience the future of photography with Photo AI.
Tell the world Photo AI has been featured on NaNAI.tools:
Photo AI Reviews
What's your experience with Photo AI?
There are no reviews yet.
Related AI tools to Photo AI