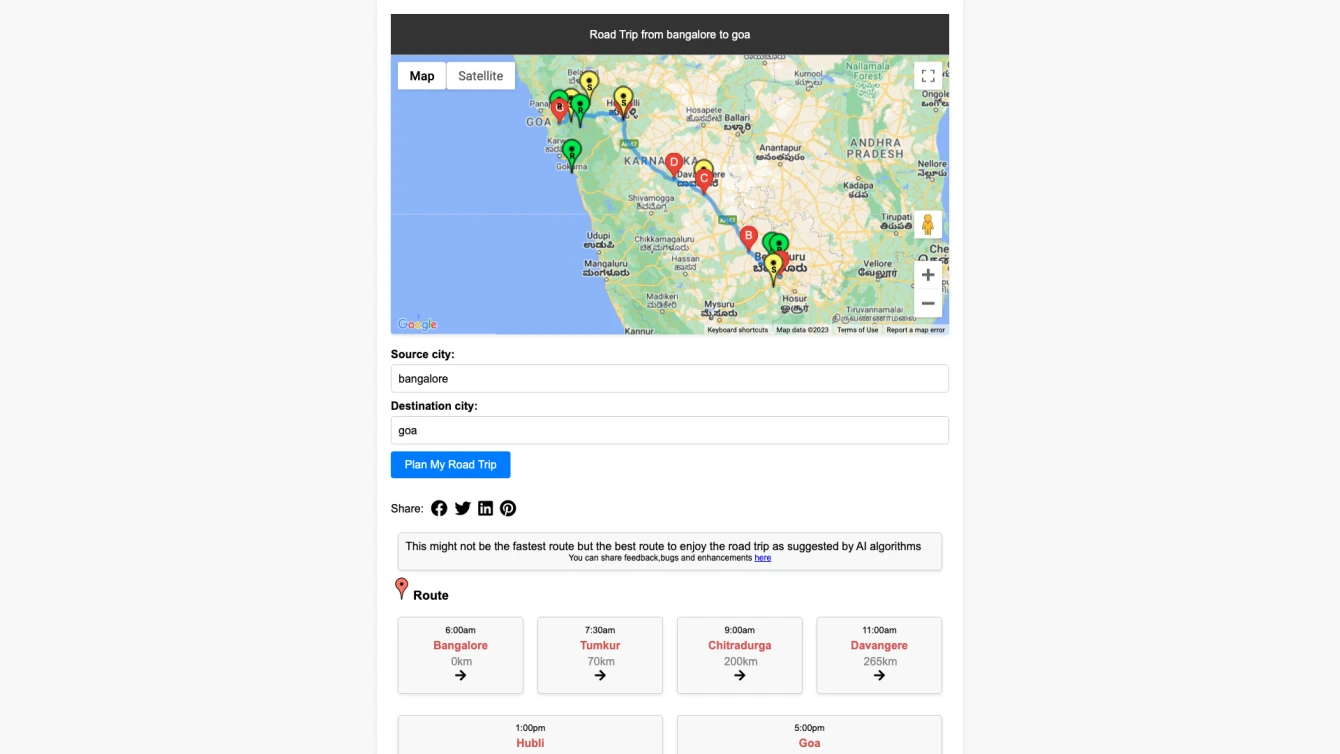 Plan My Road Trips: Crafting unforgettable journeys with AI-powered planning.
Product information and features
Get ready to embark on an unforgettable journey with Plan My Road Trips. This AI tool enables you to meticulously plan your upcoming road trip, providing you with detailed insights on popular destinations and essential tips to enhance your travel experience.
Powered by advanced AI algorithms, Plan My Road Trips doesn't just suggest the fastest route, but the most scenic and enjoyable one. Your thoughts and ideas matter to us. You can share your feedback, report bugs, or suggest enhancements directly on the site – PlanMyRoadTrips.com.
It doesn't stop at just route suggestions though. You'll find a wealth of details about points of interest along your chosen path, including top-rated restaurants and must-visit sights, with reviews from fellow travelers. This invaluable information helps you plan your pit stops and ensures you don't miss out on anything.
Whether you prefer miles or kilometers, Plan My Road Trips has got you covered. With a simple toggle between metric and imperial units, you can navigate the tool in a way that suits you best. Plus, keyboard shortcuts make navigation even more efficient.
Need inspiration? Check out the recently fetched road trips displayed on the website. These can spark ideas for your own journey and provide you with new routes to explore.
In conclusion, Plan My Road Trips is an AI tool that takes the hassle out of road trip planning. With detailed information on popular destinations, route suggestions, and practical tips, it ensures your road trip is nothing short of extraordinary.
Tell the world Plan My Road Trips has been featured on NaNAI.tools:
Plan My Road Trips Reviews
What's your experience with Plan My Road Trips?
There are no reviews yet.
Related AI tools to Plan My Road Trips