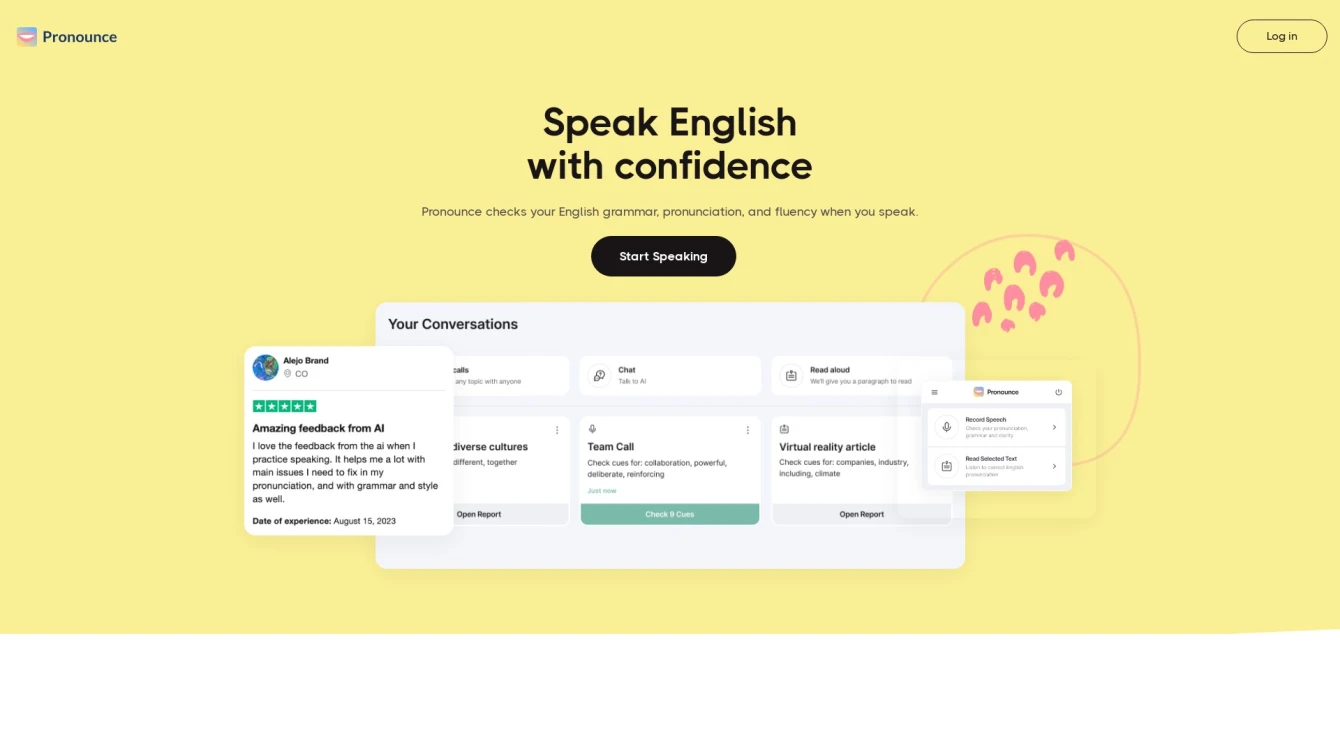 Enhancing English pronunciation through immediate, actionable feedback.
Product information and features
Improve your English pronunciation with the Pronounce AI tool. As a trusted resource among professionals, it assists in the mastery of clear and effective English speaking by offering instant feedback on grammar, pronunciation, and fluency.
With getpronounce.com, you can record your voice, receive immediate analysis of your speech, and quickly identify areas that need improvement. This functionality is particularly useful for those whose native accents could potentially stifle career progression or impede successful communication.
The tool empowers users to deliver their messages clearly and succinctly, thus enhancing their ability to reach and connect with their audience. It emphasizes the significance of error-free speech, as each statement can either bolster or diminish professional bonds and customer relationships.
Beyond speech checking, Pronounce features a chat option with an AI speech coach for practice in conversation. It also provides numerous resources for pronunciation in professional settings, vocabulary enhancement, and the art of leading conversations with confidence.
Whether you're practicing English speaking or cannot afford premium services or a personal speech coach, the free plan offered by Pronounce is an excellent starting point. For more comprehensive services, a premium plan is available which includes a personal English speech co-pilot, unrestricted conversation recording, and unlimited speech suggestions with pronunciation exercises.
Enjoy a free trial and the freedom to cancel anytime before the trial period concludes. In summary, Pronounce is a valuable tool for refining English pronunciation and communication skills. It gives actionable feedback and makes it easy to track your progress.
Tell the world Pronounce has been featured on NaNAI.tools:
Pronounce Reviews
What's your experience with Pronounce?
There are no reviews yet.
Related AI tools to Pronounce