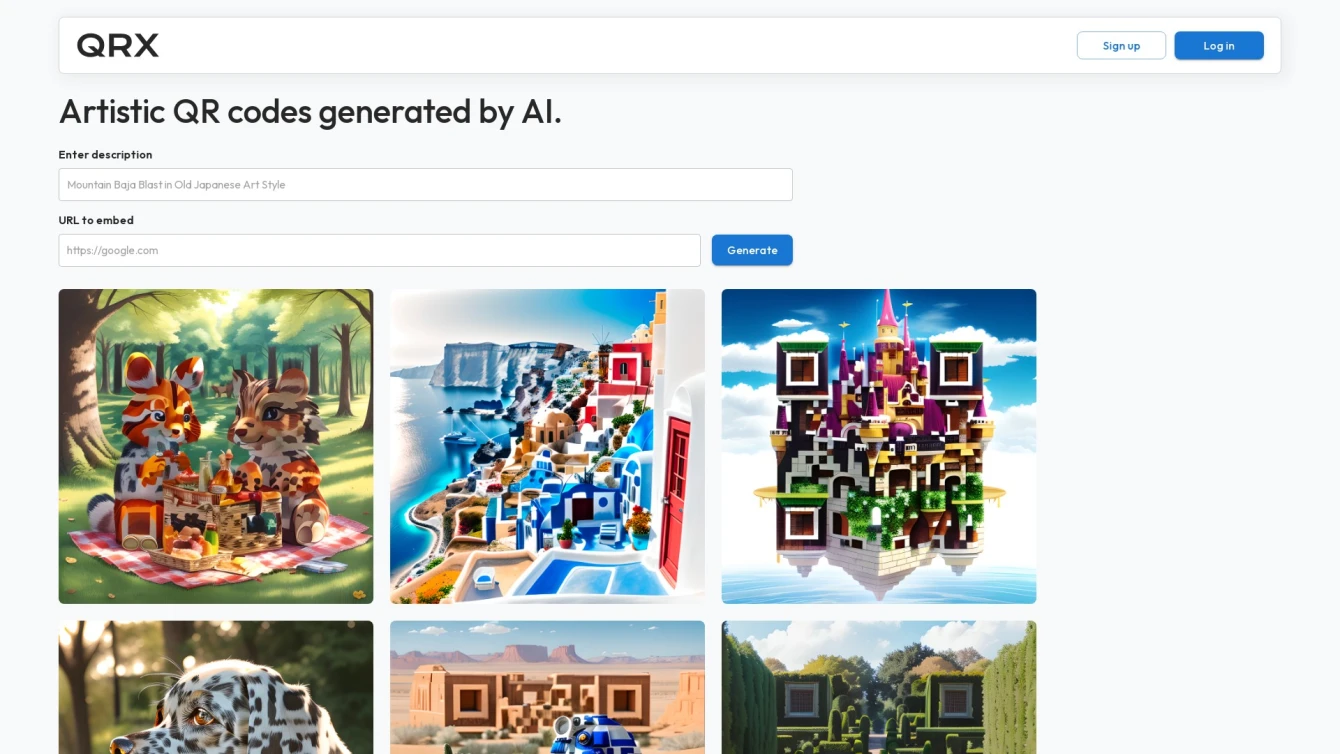 Transforming QR codes into art with AI technology.
Product information and features
Experience the power of AI with QRX Codes. This revolutionary AI tool transforms your standard QR codes into works of art. By simply inputting a URL, the tool generates a unique, aesthetically pleasing QR code, designed with artistic elements crafted by advanced AI algorithms.
The QR codes produced by qrx.codes can be seamlessly integrated into various digital platforms, including websites and social media posts. You can also print these codes, adding an artistic touch to your printed materials. The process is streamlined and efficient, saving you valuable time and effort.
QRX Codes also features a gallery where you can explore a variety of QR code designs. This gallery serves as a testament to the versatility and creativity that AI technology can bring to the QR code creation process. This tool is one of the many innovative products offered by MakerX, a company that prides itself on making AI technology user-friendly and accessible.
Get involved in the QRX Codes community by joining their social media platforms. From Twitter and Instagram to Facebook and Discord, there are plenty of ways to stay connected, share your creations, and provide feedback.
QRX Codes is a perfect blend of technology and artistry. It's not just about creating QR codes; it's about bridging the gap between the physical and digital worlds in the most visually compelling way possible. Whether you're an individual or a business, this tool can enrich your digital content, making it both functional and visually captivating.
Tell the world QRX Codes has been featured on NaNAI.tools:
QRX Codes Reviews
What's your experience with QRX Codes?
There are no reviews yet.
Related AI tools to QRX Codes