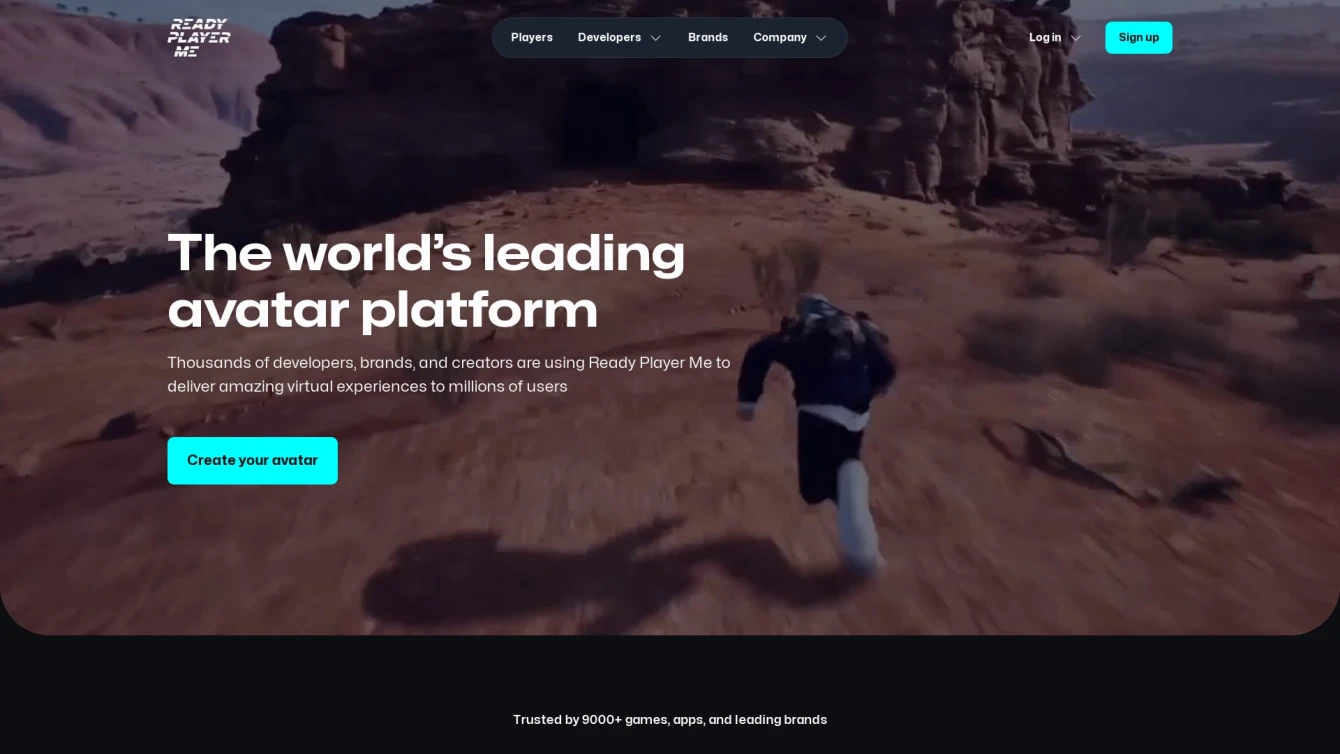 Creating your personal 3D avatar for the metaverse, one selfie at a time.
Product information and features
Welcome to Ready Player Me, a cutting-edge AI tool designed for the metaverse. This unique platform allows you to create and personalize your own full-body 3D avatar using just a selfie. From more than 300 customization options to the ability to import NFTs, you have the power to design an avatar that truly mirrors your personal identity.
With Ready Player Me, your avatar is not limited to a single game or app. You have the freedom to utilize your avatar across over 7000 supported applications and games. This ensures that your digital persona remains consistent, no matter where you choose to explore in the metaverse.
For developers, readyplayer.me presents an unsurpassed integration platform. Equipped with Unity and Unreal Engine SDKs, it opens a gateway for developers to seamlessly incorporate the avatar platform into their own apps and games within a day. This dramatically reduces development time and enhances the user experience.
Additionally, the platform offers a plethora of AI-generated avatar outfits. This feature empowers you to unleash your creativity, allowing you to style your avatar in unique and fashionable ways.
In summary, Ready Player Me is an all-encompassing avatar platform that offers robust customization features, extensive app and game compatibility, and advanced integration options for developers. Whether you're a game enthusiast wanting to express your personality in the digital world or a developer looking to improve your application, this tool offers a multitude of features and practical use cases that can greatly enhance your metaverse experience.
Tell the world Ready Player Me has been featured on NaNAI.tools:
Ready Player Me Reviews
What's your experience with Ready Player Me?
There are no reviews yet.
Related AI tools to Ready Player Me