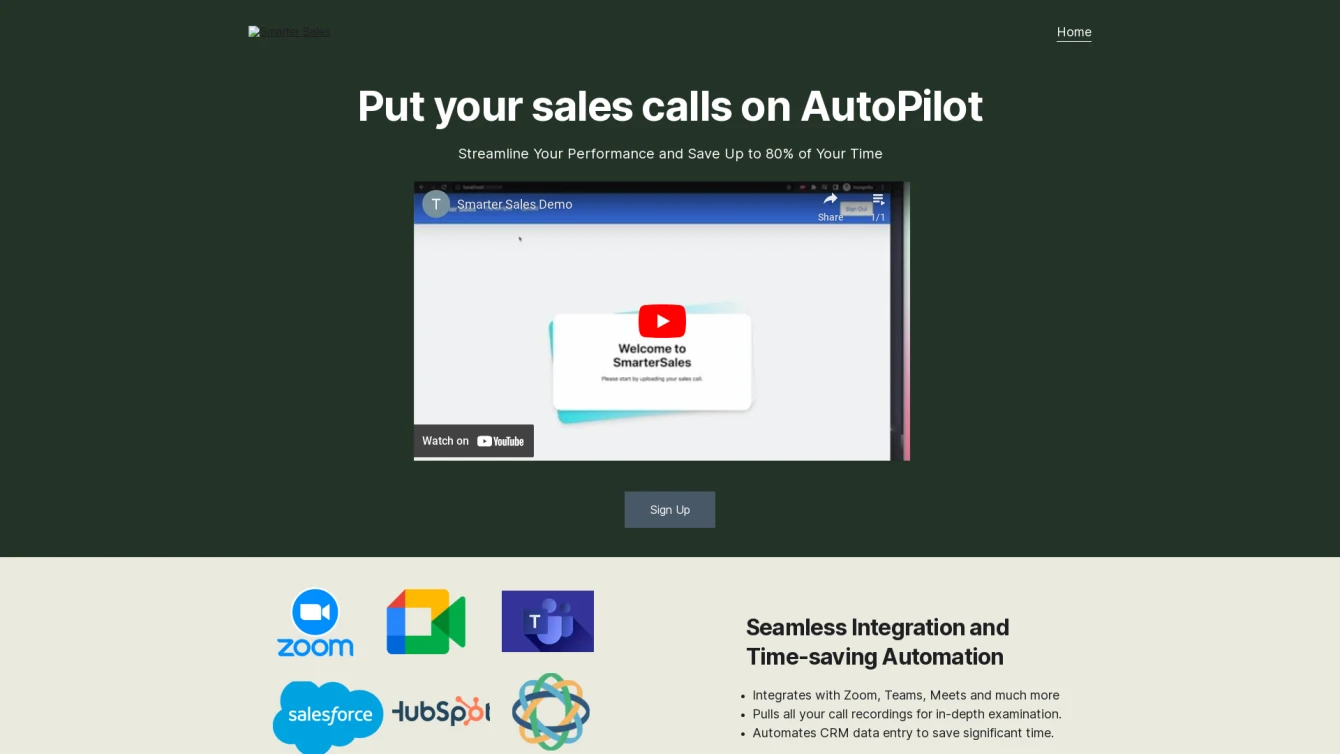 Streamlining Sales Call Data Management with Intelligent CRM Automation.
Product information and features
Experience the power of AI with Smartersales, an intelligent CRM automation tool. This AI tool is specifically designed to simplify the management of sales call data, integrating seamlessly with popular communication platforms such as Zoom, Teams, and Meets. It automates CRM data entry, saving your sales team precious time.
Smartersales offers immediate, custom feedback following each call. This AI tool identifies the strengths and areas needing improvement in the performance of your sales team members. This real-time feedback system aids in enhancing their skills and performance.
With detailed performance dashboards and concise email reports, Smartersales allows managers to make informed coaching decisions. It's a tool centered around data-driven strategies, ensuring efficient sales team management.
Smartersales provides a fully customizable user experience, allowing you to set your CRM preferences and extract specific data from each call. In addition, it features personalized AI for your business, enabling better understanding of sales data, access to learning resources, and the creation of impressive charts based on your sales calls.
By aiming to improve sales performance metrics, Smartersales encourages the philosophy of selling smart, not hard. With a one-month free trial and early access pricing, users can reap the benefits of this tool while working directly with the Smartersales team.
In summary, Smartersales is a comprehensive tool offering seamless integration with communication applications, automated data entry, personalized feedback, data-driven decision making, specific data extraction, and personalized AI. These features make it an invaluable tool for managing and enhancing sales call data efficiently.
Tell the world Smartersales has been featured on NaNAI.tools:
Smartersales Reviews
What's your experience with Smartersales?
There are no reviews yet.
Related AI tools to Smartersales