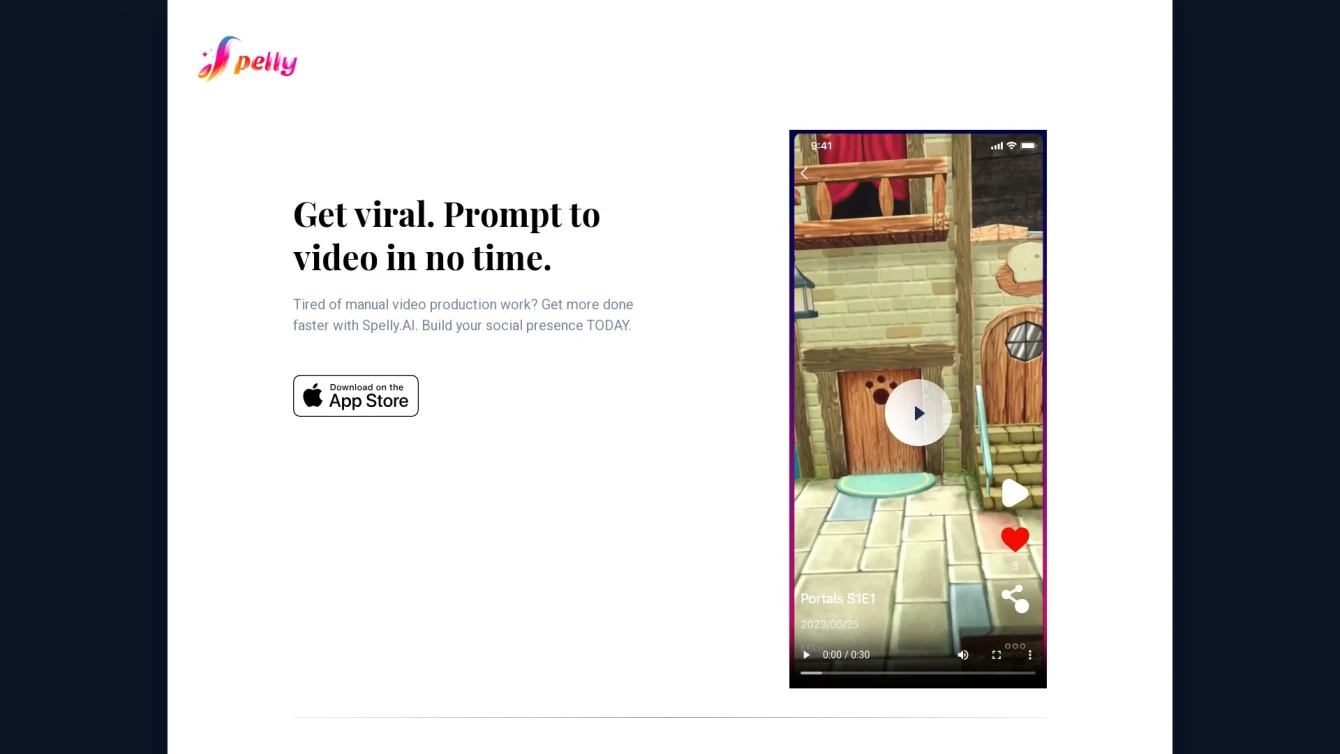 Revolutionizing video creation with AI-driven storytelling.
Product information and features
Discover the power of Spelly, an advanced AI tool that makes video creation effortless and swift. This tool emphasizes narrative-driven content, helping you craft impactful videos that resonate with your target audience.
With Spelly, you can automate time-consuming video production tasks, allowing you to focus more on your creative vision. Its robust features inspire you to create standout videos that hook viewers and spark conversations.
Spelly.ai is crafted to help you generate compelling content that grabs attention and prompts sharing. It is an excellent choice for individuals and businesses keen on amplifying their digital footprint.
Whether you are a content creator, a marketer, or a business owner, Spelly can assist you in creating powerful and visually engaging videos for various social media platforms. Its intuitive interface makes it an accessible tool, even for those with limited video production experience.
In summary, Spelly is a versatile AI tool that streamlines video creation and enhances storytelling. With a broad range of applications and benefits, Spelly can assist users in boosting their social media presence and creating captivating content.
Tell the world Spelly has been featured on NaNAI.tools:
Spelly Reviews
What's your experience with Spelly?
There are no reviews yet.
Related AI tools to Spelly