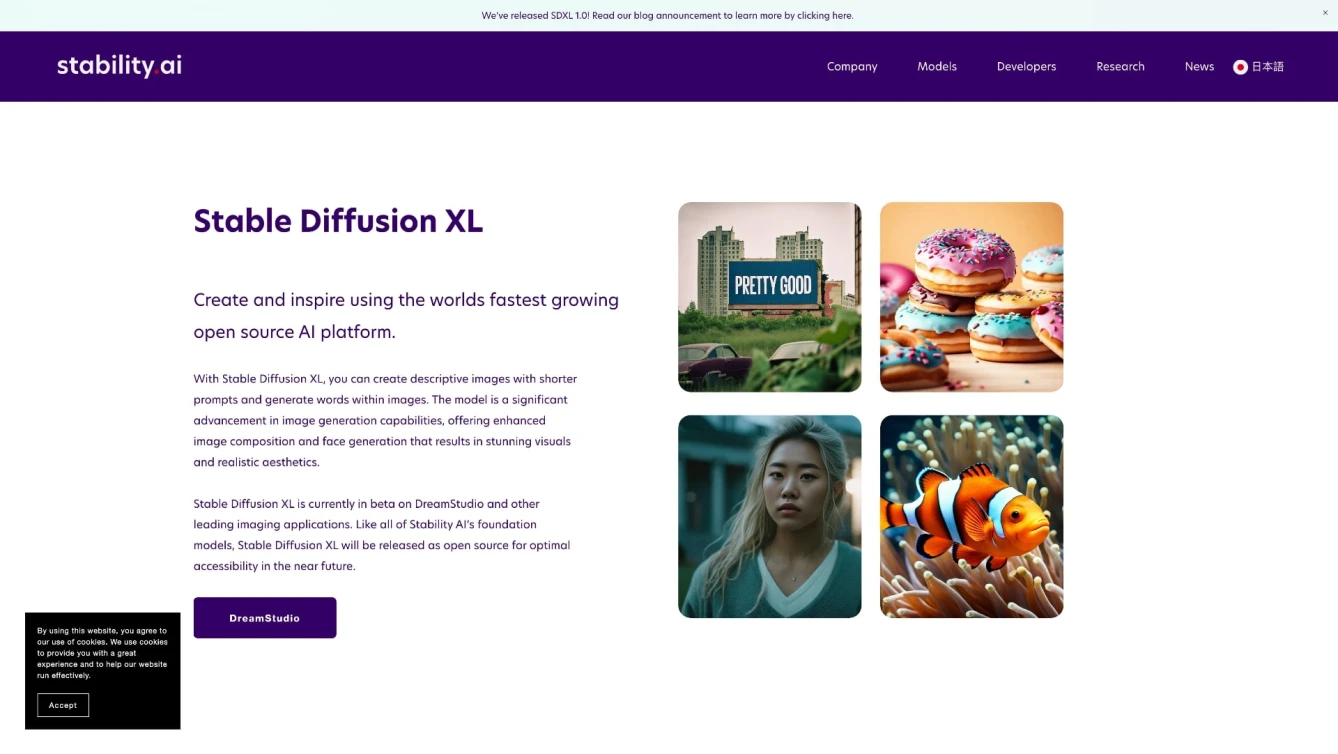 Transforming Visuals Creation with Advanced AI Technology.
Product information and features
Imagine having the ability to generate captivating images with concise prompts or to create words within visuals. This is what Stable Diffusion XL, an AI tool, offers. The tool's model represents a considerable leap in image generation technology, providing enhanced image composition and face generation for breathtaking visuals and authentic aesthetics.
Currently in the beta phase on platforms like DreamStudio and various top-notch imaging applications, the tool exhibits an uncanny proficiency in producing photorealistic images and rich visuals. It leverages shorter prompts for creating descriptive imagery, making it a game-changer in the design industry.
One standout feature of Stable Diffusion XL is its exceptional capability to generate readable text within images. This makes it a go-to tool for designers aiming to create visuals with text elements. Furthermore, the tool excels in image composition, face generation, and the ability to create art in any style with ease.
StableDiffusionXL.com is soon to release the tool as open source, in line with the tradition of Stability AI's foundation models. This move is aimed at ensuring maximal access. The tool has garnered positive reviews from early adopters, underscoring its potential to transform the image generation landscape.
In summary, Stable Diffusion XL is an AI tool that offers enhanced image composition, face generation, and text generation within images. It's suitable for designers, marketers, and anyone interested in generating stunning visuals quickly and efficiently. It's currently in beta and will soon be available as open source on StableDiffusionXL.com, making it widely accessible.
Tell the world Stable Diffusion XL has been featured on NaNAI.tools:
Stable Diffusion XL Reviews
What's your experience with Stable Diffusion XL?
There are no reviews yet.
Related AI tools to Stable Diffusion XL