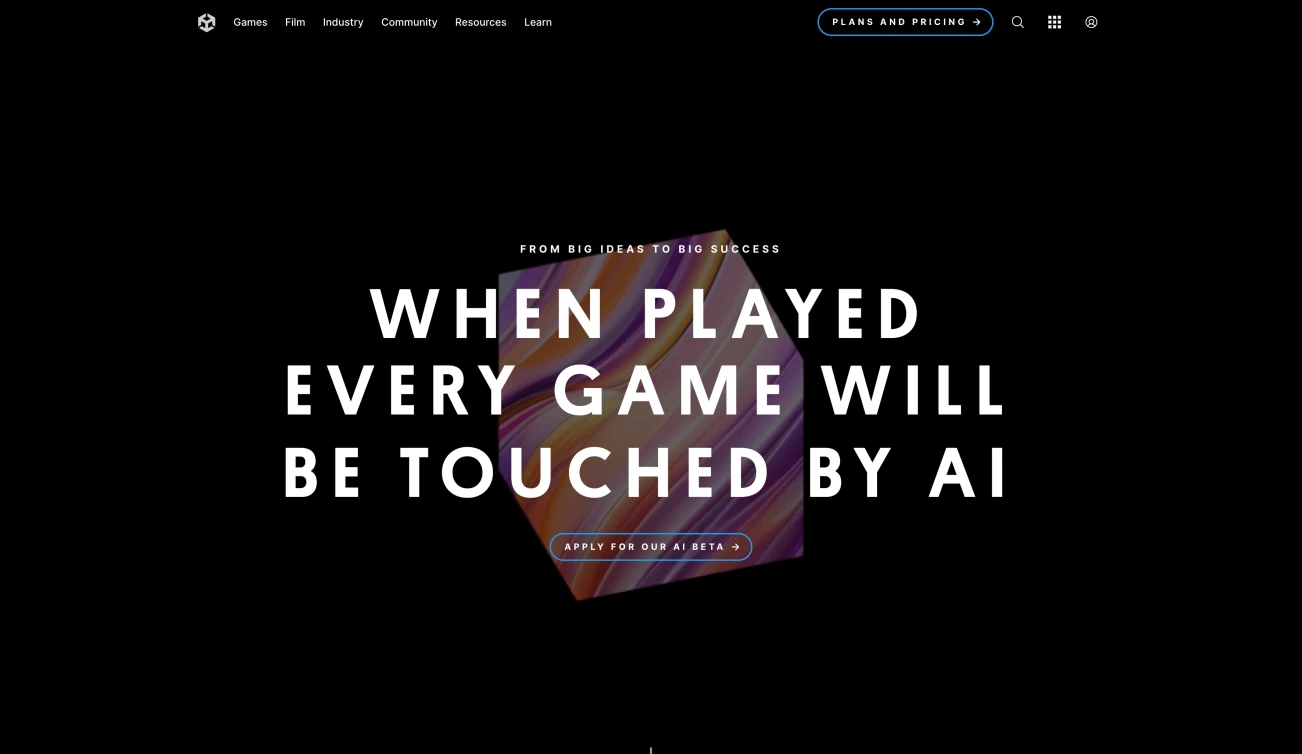 Empowering Real-Time 3D Experiences with AI.
Product information and features
Experience the power of AI with the Unity AI tool suite, designed specifically for crafting immersive real-time 3D experiences. Whether you're dealing with AR, VR, mobile, desktop, or web content, unity.com has you covered.
Unity AI offers a comprehensive range of products tailored to various industries. For professionals, there's Unity Pro, while industry developers can opt for Unity Industry. Large organizations aren't left out, thanks to Unity Enterprise. Unity Reflect is perfect for developing AR and VR experiences from BIM models, and Pixyz is the go-to for importing and optimizing CAD, mesh, and point cloud models for real-time visuals in Unity.
Unity AI also offers the Asset Store, a treasure trove of pre-made building blocks designed to reduce development time and costs. The store contains solutions for a multitude of industries, including Automotive and Transportation, Government and Aerospace, Live Entertainment, Architecture, Engineering, Construction, and Gambling.
Want to see the AI tool in action? Check out the Case Studies on unity.com. They showcase how Unity technologies have been used creatively to accelerate innovation across enterprises, deliver real-money games, revolutionize visual effects, and more.
Unity AI isn't just about solutions; it's also about characters. Meet Unity Muse and Unity Sentis, AI-powered characters that integrate seamlessly with Unity Runtime. Plus, an ecosystem of AI-driven game development and gameplay solutions is at your disposal on the Unity Asset Store.
In short, Unity AI is a comprehensive suite of AI-powered products designed to empower creators. It provides a flexible, real-time development platform for interactive, 3D content across various industries. With an array of industry-specific solutions and a thriving ecosystem for AI-driven game development, Unity AI is your partner in innovation.
Tell the world Unity AI has been featured on NaNAI.tools:
Unity AI Reviews
What's your experience with Unity AI?
There are no reviews yet.
Related AI tools to Unity AI