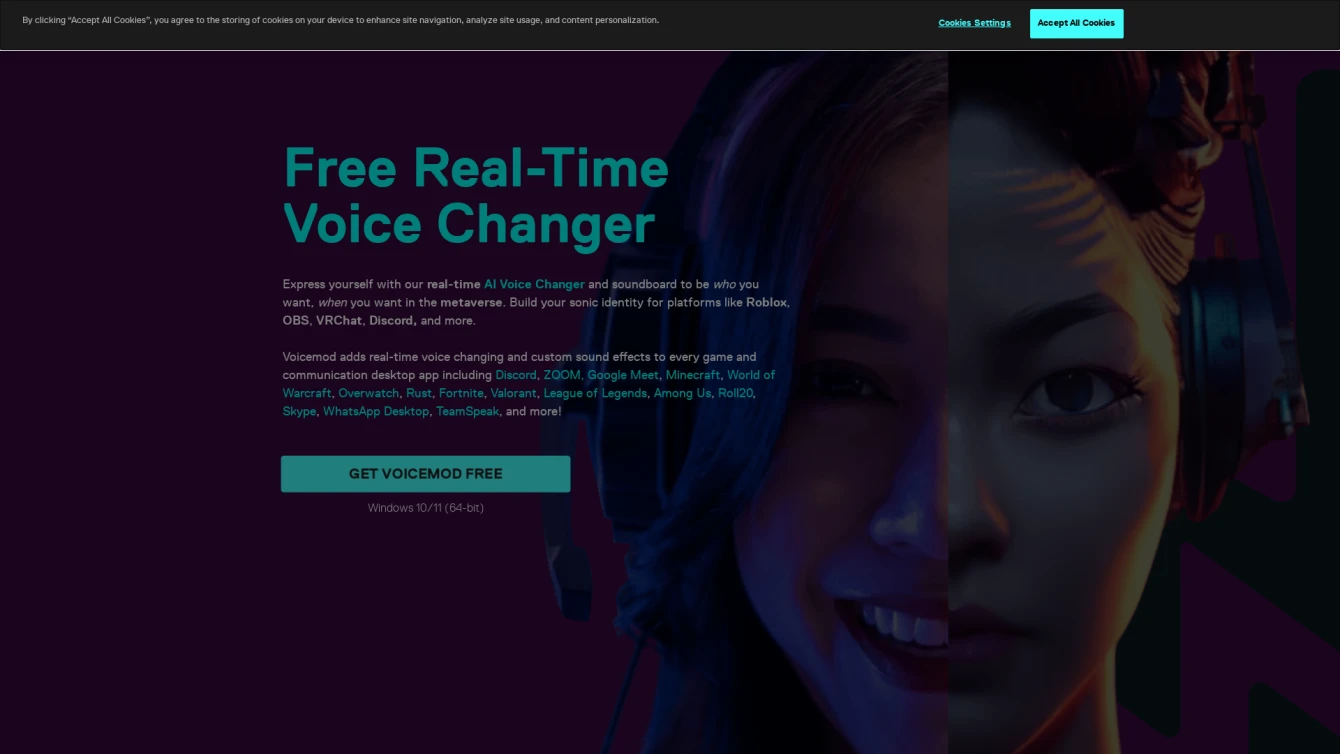 Elevate your audio experience with versatile voice-changing effects.
Product information and features
Unleash your creativity with the power of sound using the Voicemod tool. As an AI tool, it offers a variety of voice-changing effects to enhance your audio experiences. It's perfect for adding a touch of whimsy or intensity to your gaming, communication, and entertainment sessions, with options ranging from robotic or demonic voices to gender-specific or even celebrity imitations.
Voicemod takes your gaming adventures to the next level, boasting compatibility with major platforms like Discord, Zoom, Google Meet, and several popular games. From Fortnite to Among Us, Minecraft to League of Legends, voicemod.net heightens the immersion and fun, no matter where your virtual quests take you.
Beyond voice changes, this tool also comes with a soundboard featuring an array of sound effects. Plus, it has a Text to Song music generator, adding another layer of customization to your audio. With its AI voices, you can even create unique voice avatars for Metaverse and Multiverse platforms.
Accessibility is key with Voicemod, with versions available for Windows, Mac, and soon, Chromebook users. The tool also keeps pace with the latest gaming trends, offering themed sound effects for the hottest titles. Plus, there's a partnership program that grants you access to exclusive perks.
For Twitch users, Voicemod provides an added twist - a special extension that lets your viewers manipulate your voice. It's a surefire way to keep your streams dynamic and engaging.
In summary, Voicemod is a versatile AI tool that redefines your audio experiences. It offers a wide spectrum of voice effects, compatibility with numerous platforms, a soundboard, and a Text to Song feature. Whether you're gaming, streaming, or exploring virtual worlds, Voicemod enables you to express yourself in exciting new ways.
Tell the world Voicemod has been featured on NaNAI.tools:
Voicemod Reviews
What's your experience with Voicemod?
Related AI tools to Voicemod