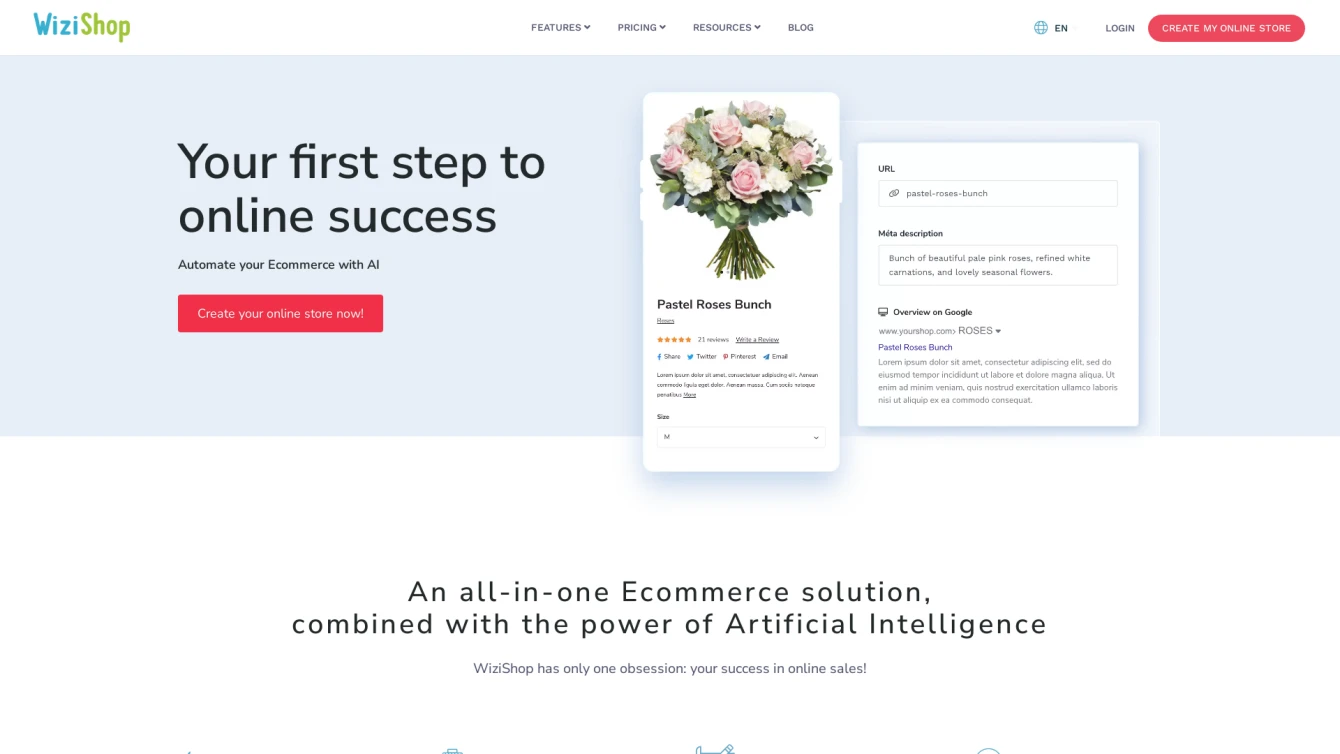 Effortlessly create and grow your online store with WiziShop.
Product information and features
Discover a simple and efficient way to establish your online store with WiziShop, a comprehensive e-commerce solution. This platform offers a plethora of over 400 features, ranging from website hosting to support and SEO tools. These features are designed to bolster your business's growth and success in the digital marketplace.
Being cloud-based, WiziShop ensures that your online store remains future-proof and constantly updated. The tools provided are user-friendly, making it easy for you to tweak your store's design and amplify its online visibility. WiziShop doesn't stop at providing just the tools; it also offers free training content and has dedicated business coaches to guide you through your e-commerce journey.
One of the standout offerings of WiziShop is its bespoke AI tool. This AI tool simplifies various tasks, such as creating product descriptions, writing articles, translating text, and crafting advertisements, thus making your e-commerce experience smoother.
The platform is seamlessly integrated with a host of services and partners, such as Google, Facebook, PayPal, Amazon, and Stripe, to provide you with a holistic e-commerce solution. You can try WiziShop free for 15 days, without requiring a credit card.
In conclusion, WiziShop is a well-rounded e-commerce solution that bundles a wide range of features, including an AI tool, to help you run your online store effortlessly. With its easy-to-use tools, expert support, and strategic partnerships, WiziShop is all set to make your e-commerce journey a success.
Tell the world Wizishop has been featured on NaNAI.tools:
Wizishop Reviews
What's your experience with Wizishop?
There are no reviews yet.
Related AI tools to Wizishop