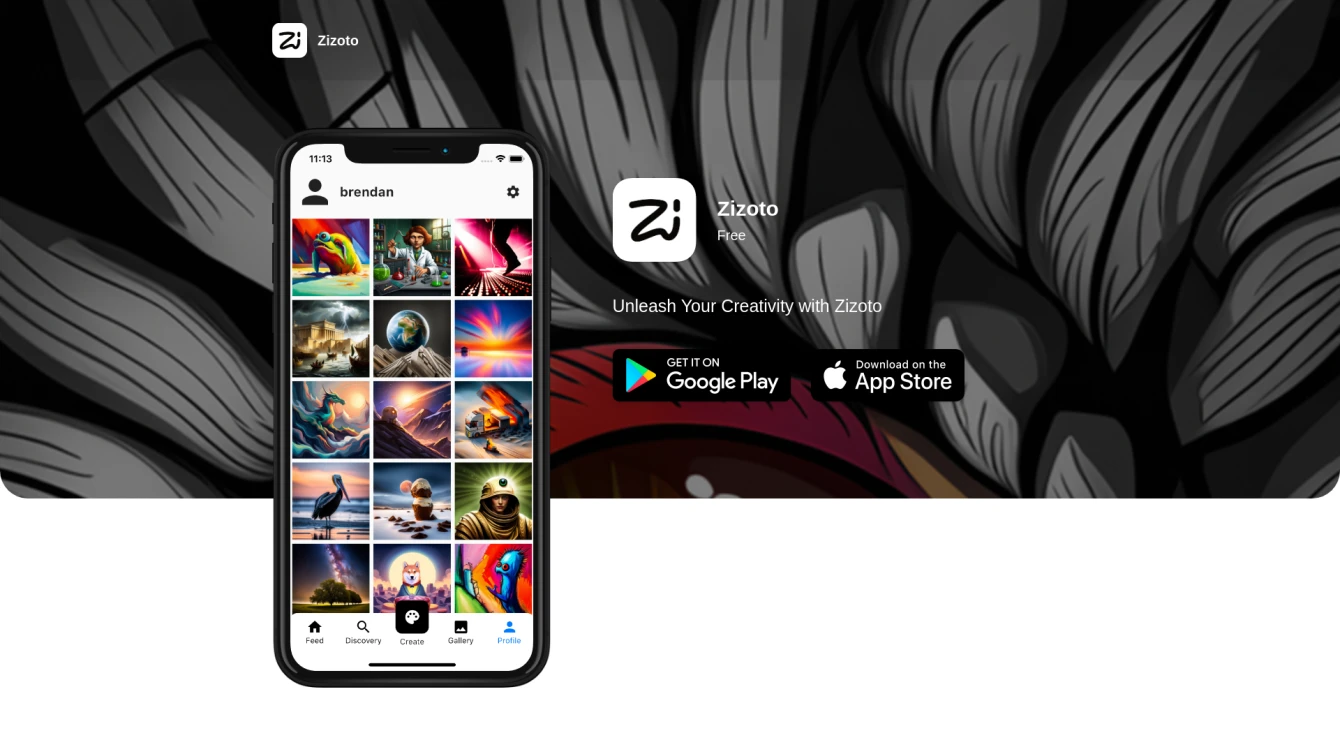 Unleash creativity with AI-powered image generation and sharing.
Product information and features
Unlock your creative potential with Zizoto, an AI tool adept in image generation. It enables users to generate unique visuals, offering a platform for creative minds to express their ideas. Not only can you create your own AI images, but there's also an option to remix and morph visuals made by your peers, leading to an original piece of art.
Have your digital creations transformed into high-quality posters with Zizoto. It harnesses the power of the SDXL model by Stable Diffusion to offer superior image creation capabilities, extending the limits of AI-based image generation.
With zizoto.com, you can become part of a community of creators, artists, and innovators. It offers a unique social space where you can share your creations, gain feedback, and draw inspiration from others. It's a hub for individuals passionate about visual expression and the boundless potential of AI in art.
Zizoto is designed to cater to both seasoned artists and beginners. It offers an intuitive interface and a comprehensive range of features, making it a top choice for creating and sharing AI-generated visuals.
In summary, Zizoto is a dynamic AI tool that facilitates the creation of unique visuals. It offers a platform for users to create, remix, and share their AI images, further allowing them to print high-quality posters of their digital creations. By joining the Zizoto network, users can interact with a community of like-minded creators, gain inspiration, and receive valuable feedback. It's a tool that empowers users to explore the endless possibilities of AI image generation.
Tell the world Zizoto has been featured on NaNAI.tools:
Zizoto Reviews
What's your experience with Zizoto?
There are no reviews yet.
Related AI tools to Zizoto