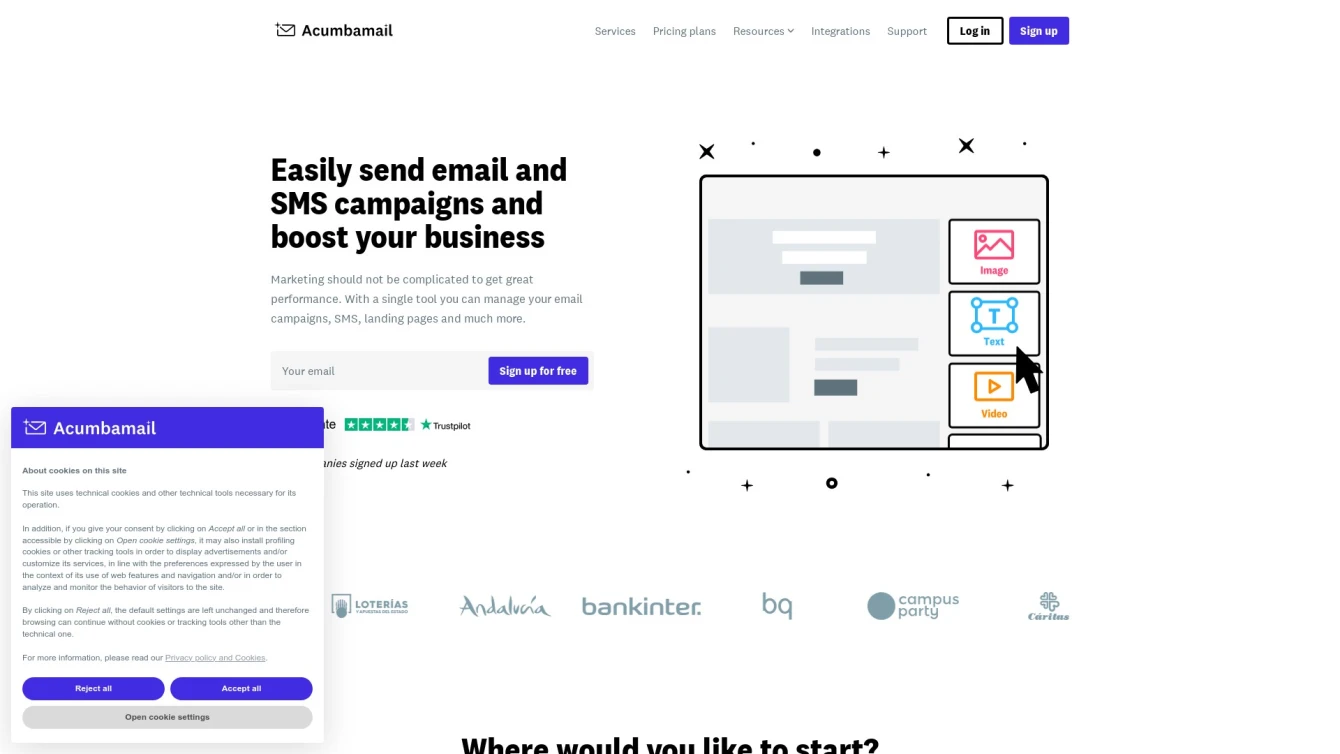 Easily send email and SMS campaigns and boost your business.
Product information and features
Acumbamail is a comprehensive tool that allows users to manage their email campaigns, SMS, landing pages, and more all in one place. This makes it a highly useful tool for small and medium-sized enterprises (SMEs) and self-employed individuals, as it eliminates the need for a large team to carry out these campaigns. The tool is known for its ease of use, making it accessible even for those without advanced computer skills. Users can create and publish landing pages to increase conversions, as well as include surveys in their email campaigns, SMS, and landing pages.

The effectiveness and user-friendly nature of Acumbamail have made it a popular choice for many businesses. Users appreciate its simplicity and effectiveness in email marketing, as well as its ability to ensure that emails do not end up in spam folders. The tool also offers flexibility for large companies that require more complex campaigns. Acumbamail provides a wide range of templates, making it scalable for businesses of all sizes. The positive relationship between the quality of services and the price has also led many businesses to choose Acumbamail as their email marketing platform.

For agencies managing campaigns on behalf of multiple clients, Acumbamail offers the ability to create different users and white labels. This feature allows agencies to integrate Acumbamail into their portfolio as if it were their own service, enhancing their professionalism and making their company appear larger. The tool is highly versatile and provides everything needed for a successful marketing job. Overall, Acumbamail is a powerful and user-friendly tool that meets the needs of businesses of all sizes, making it an ideal choice for email marketing and campaign management.
The Acumbamail team is developing new features powered by AI.
Tell the world Acumbamail has been featured on NaNAI.tools:
Acumbamail Reviews
What's your experience with Acumbamail?
There are no reviews yet.
Related AI tools to Acumbamail