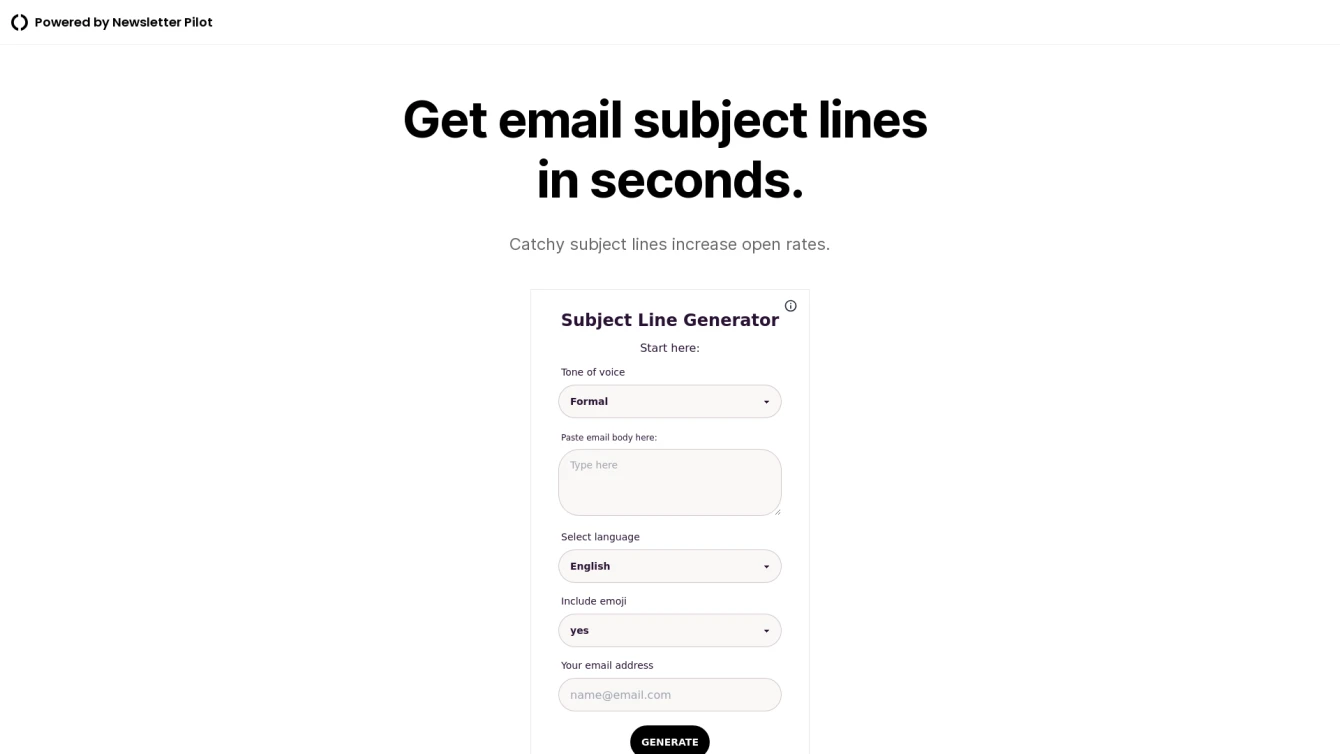 Boost your email marketing with compelling subject lines.
Product information and features
Let's introduce the Email Subject Line Generator, an AI tool developed by Newsletter Pilot that aims to revolutionize the way you create email subject lines. It's designed to produce compelling and engaging subject lines in a matter of seconds, boosting your email open rates and overall marketing effectiveness.
This tool is ideal for those engaged in email marketing, providing them with a resource to create captivating subject lines that draw in recipients and encourage them to engage with your content. With its speedy operation, you can generate attention-grabbing subject lines without wasting any time.
Moreover, the integration of the Email Subject Line Generator with the AI technology from Newsletter Pilot allows for full automation of your newsletter creation, making the process even more efficient and effortless. This tool is set to be available soon on NewsletterPilot.com, with an enticing offer for the first 200 users to receive a half-year subscription for free.
In a nutshell, the Subject Line Generator is a game-changer in the field of email marketing. It uses the power of AI to rapidly generate captivating subject lines, making it an invaluable tool for individuals and businesses aiming to enhance their email marketing outcomes. With the anticipated integration with Newsletter Pilot, it can also simplify the newsletter creation process for those seeking to automate their initiatives.
Tell the world Email Subject Line Generator has been featured on NaNAI.tools:
Email Subject Line Generator Reviews
What's your experience with Email Subject Line Generator?
There are no reviews yet.
Related AI tools to Email Subject Line Generator