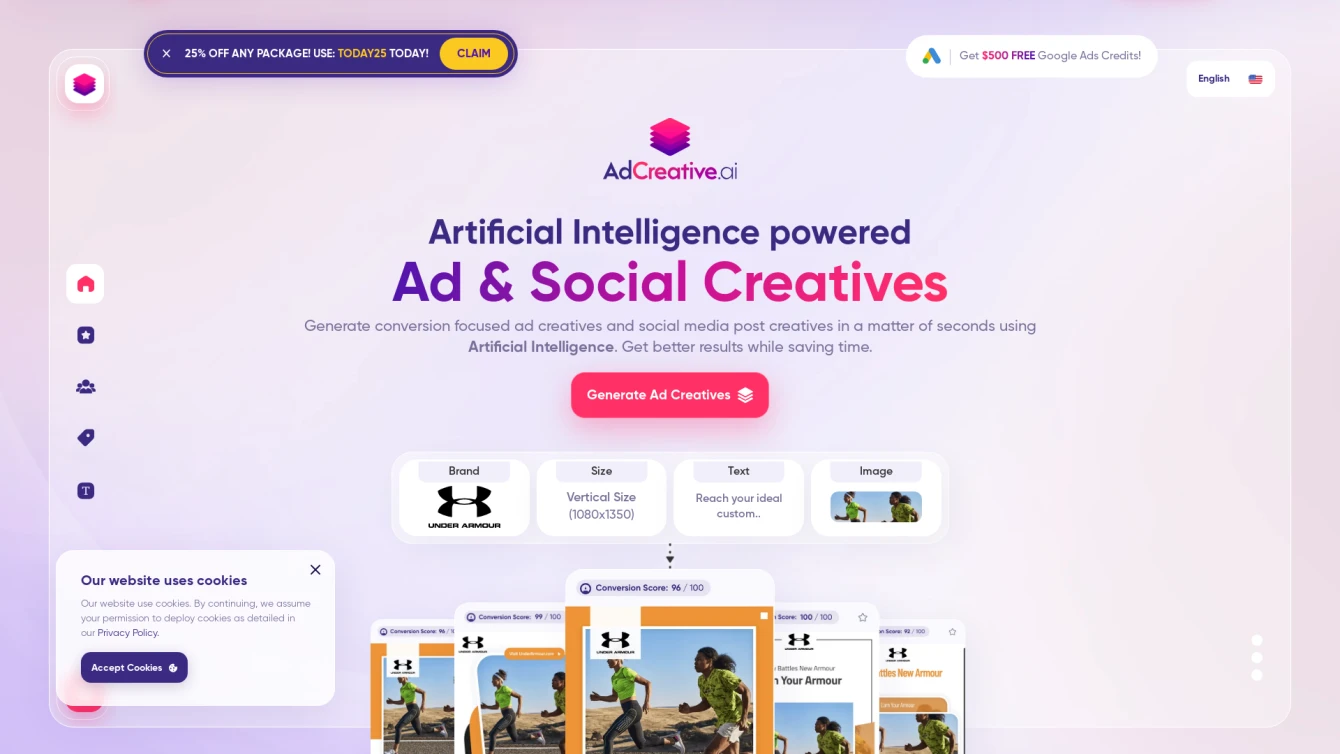 Revolutionizing ad creation with AI for optimized conversions.
Product information and features
Looking to enhance your ad creation process with the power of AI? AdCreative is your go-to AI tool. This advanced tool allows businesses to escalate their conversion rates and sales by generating ad creatives and banners with impressive efficiency.
Whether you're a marketer, running a startup, managing an e-commerce store, or leading an agency, AdCreative.ai brings to you conversion-centric ad creatives just in minutes, all while preserving your brand's unique identity.
With a learning AI model at its core, AdCreative.ai consistently updates itself to serve you with the latest and most effective creatives, specifically crafted for higher conversions. It also features a text generator AI and provides creative insights to help you gauge which creatives are driving the most conversions.
What's more? You can seamlessly integrate the tool with Google, Facebook, ADYOUNEED, and Zapier. Plus, it allows inviting up to 25 users to generate creatives at the same time under a single account, enhancing team collaboration. AdCreative.ai offers flexible pricing, with monthly and yearly plans starting from $29/month to $149/month. They also offer attractive discounts on yearly plans, along with $500 worth of free Google Ads credits.
In summary, the key features of AdCreative.ai include an AI-powered ad creative generator, a text generator, creative performance insights, integration with major ad platforms, and multi-user capability. Whether you're looking to boost your conversion rates, understand your ad performance better, or collaborate efficiently with your team, AdCreative.ai can help you achieve these goals with ease.
Tell the world AdCreative has been featured on NaNAI.tools:
AdCreative Reviews
What's your experience with AdCreative?
There are no reviews yet.
Related AI tools to AdCreative