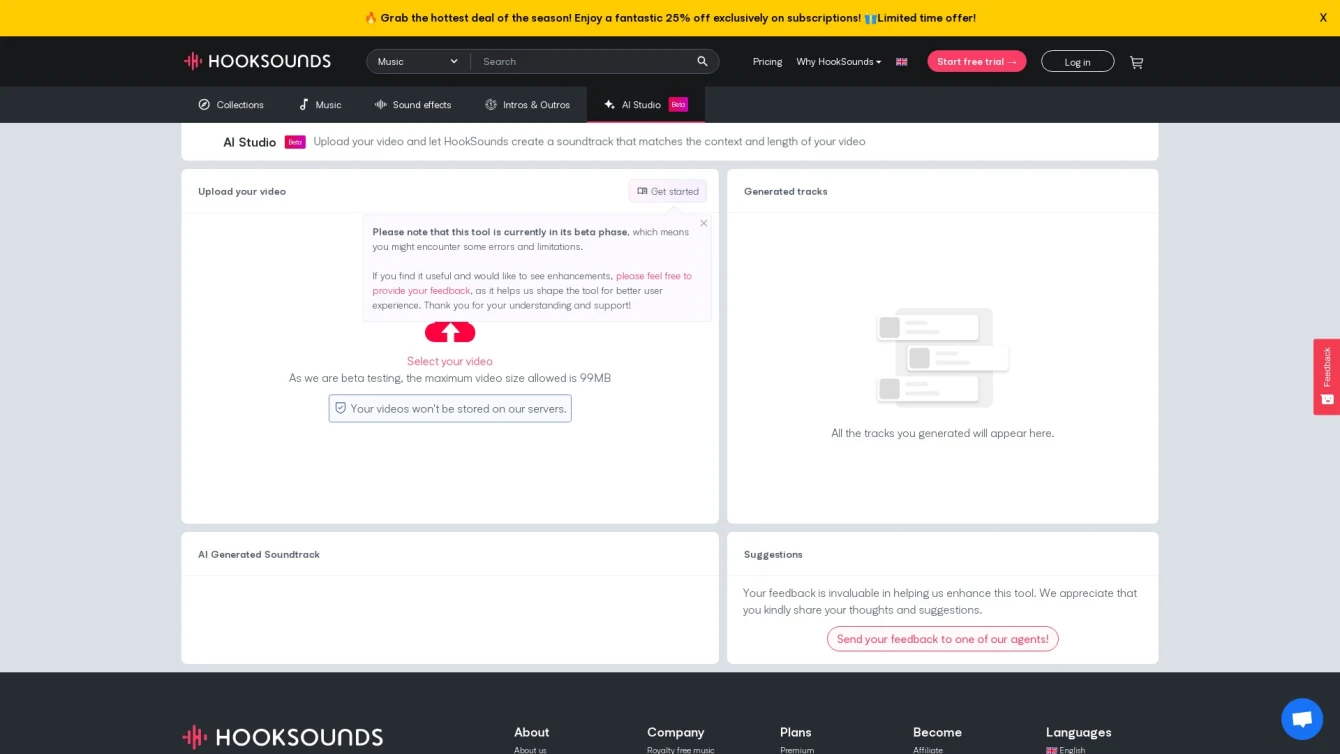 Revolutionizing Video Production with Custom Soundtracks.
Product information and features
Get ready to revolutionize your video production process with a user-friendly AI Studio developed by HookSounds. This AI tool is specifically designed to generate personalized music tracks to complement your videos. It's your creative shortcut to finding the perfect score for your videos, all with just a few clicks.
By subscribing to AIStudio.HookSounds.com, you gain access to a world of musical possibilities, all powered by cutting-edge artificial intelligence technology. Upload your video and let this AI tool do the rest, creating an in-sync soundtrack to enhance your video's overall context and impact.
While AI Studio is currently in its beta development phase, it has proven to be a beneficial tool for video creators. It is encouraged to provide feedback to aid in further refining its features and performance. Despite its beta status, AI Studio is already showing its potential in enhancing the video creation process by providing a swift and effective solution for tailored music tracks.
In summary, AI Studio is a game-changing tool that enhances the creative experience. It is ideal for video creators who need custom music tracks without investing excessive time and effort. Despite its beta phase, it is proving to be a valuable resource in the video creation process, harnessing the power of artificial intelligence to make the task easier and more efficient.
Tell the world HookSounds AI Studio has been featured on NaNAI.tools:
HookSounds AI Studio Reviews
What's your experience with HookSounds AI Studio?
There are no reviews yet.
Related AI tools to HookSounds AI Studio