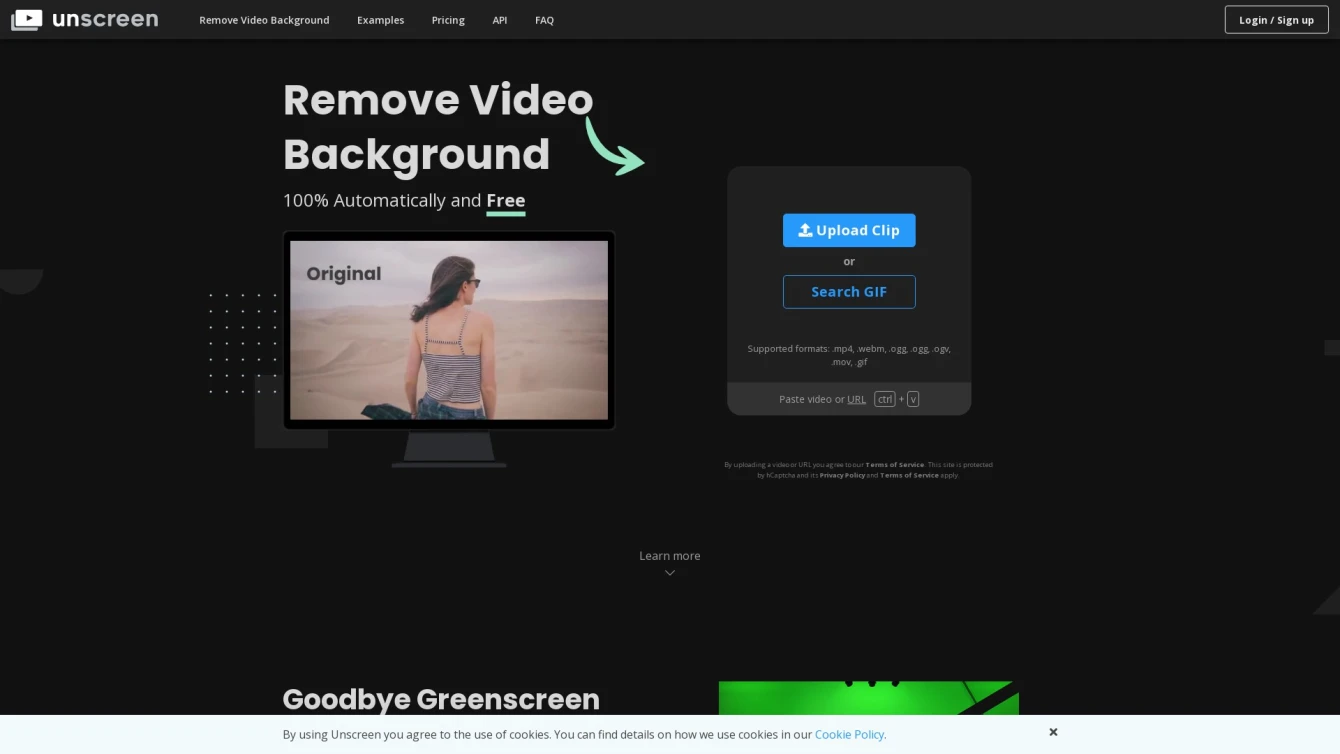 Effortless background removal from videos and GIFs powered by AI.
Product information and features
Experience the power of AI with Unscreen, a revolutionary tool that effortlessly removes backgrounds from videos and GIFs. Eliminate the need for manual editing or chroma keying and let the AI tool do the work for you. Unscreen can handle various video formats such as .mp4, .webm, .ogg, .ogv, .mov, and .gif. Simply upload your clip or search for a GIF, and unscreen.com will deliver a high-quality video sans background.
For users of Adobe Premiere Pro and After Effects, Unscreen offers a Pro Plugin. This feature allows direct uploading of a zip file to your video editing software, enhancing your workflow and saving precious time.
Thanks to its advanced AI technology, Unscreen provides exceptionally accurate results. Say goodbye to manual masking, color selection, and path movement. This tool has garnered commendations from eminent publications such as TechCrunch, The Next Web, and Futurezone for its precision and user-friendly interface.
For those seeking more, Unscreen Pro offers enhanced features. Enjoy full HD resolution, watermark-free videos, full-length clips, video file download capability, and audio support.
In summary, Unscreen is a highly efficient AI tool that seamlessly removes backgrounds from videos and GIFs. Whether you're enhancing your social media posts, creating marketing content, or producing a professional video, Unscreen can make your work easier and faster. Its advanced features and user-friendliness make it a standout tool for all your video editing needs.
Tell the world Unscreen has been featured on NaNAI.tools:
Unscreen Reviews
What's your experience with Unscreen?
There are no reviews yet.
Related AI tools to Unscreen