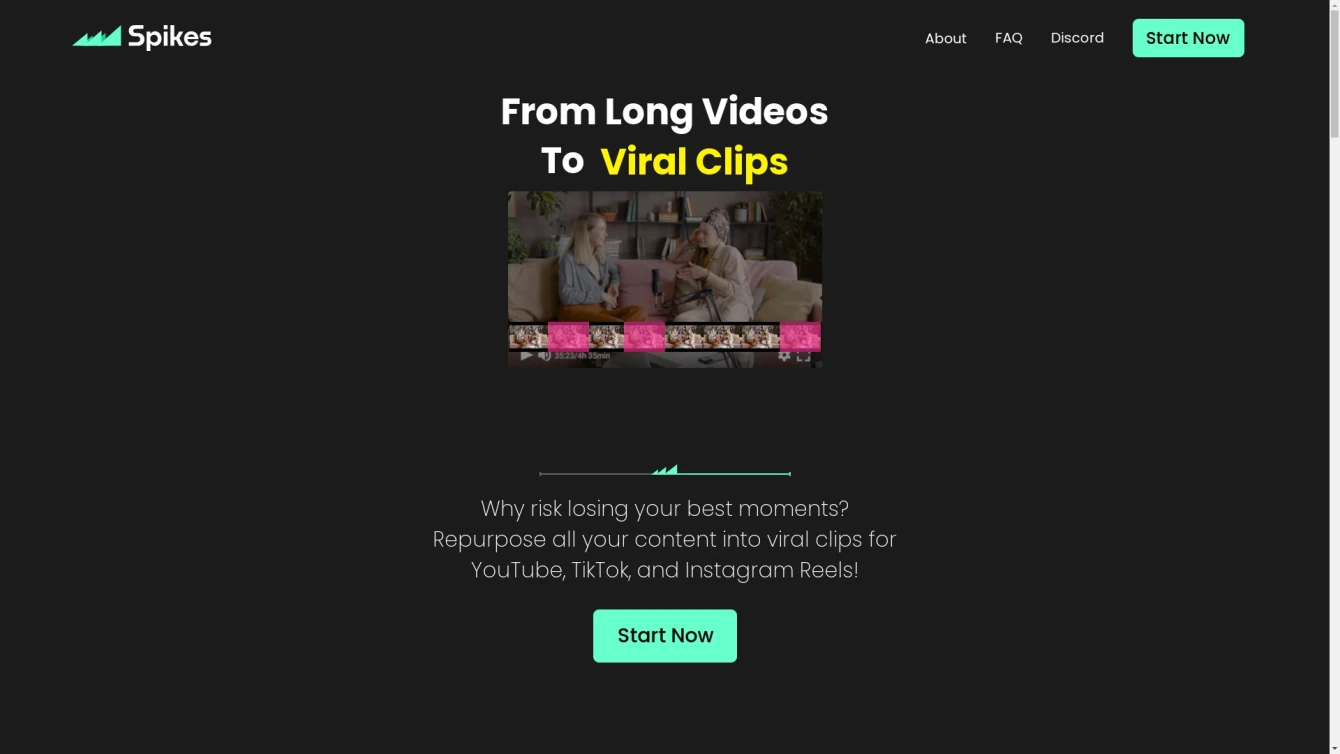 Transforming Long-form Content into Engaging Clips with AI.
Product information and features
Unlock the power of AI with Spikes Studio, a state-of-the-art AI tool designed to turn your long-form content into bite-sized clips. Whether you're active on YouTube, Twitch, TikTok, or Instagram Reels, this tool is the secret weapon you need to amplify your online presence and elevate your social media game.
Spikes.studio uses an AI editor that not only comes with an auto-caption feature but also enhances your video editing experience. This powerful editor can handle videos up to 24 hours long without compromising on quality or performance.
But that's not all. Spikes Studio learns from your usage patterns to improve and personalize its services. It's much more than your average algorithm; it's an AI that adapts to your unique needs to provide a tailored user experience.
Sharing your clips has never been easier. Spikes Studio lets you download your clips directly to your phones using QR codes or effortlessly distribute them across various platforms such as Twitter, WhatsApp, Email, Facebook, and Telegram.
Quality is at the heart of what Spikes Studio does. It ensures that your video highlights maintain their original quality, guaranteeing an optimal viewing experience for your audience. And if you need any assistance, Spikes Studio offers 24/7 support through Discord.
Looking for more precision in your edits? Spikes Studio's advanced video editor has got you covered. You can also preview your clips before finalizing them, so you know exactly what you're sharing. And keep an eye out for upcoming features, like automatic hashtags and descriptions to boost your content's discoverability and engagement.
In summary, Spikes Studio is a robust AI tool that transforms long-form content into engaging clips, offers personalized services, and promises quality and convenience. It's perfect for influencers, content creators, and anyone looking to leverage their social media platforms.
Tell the world Spikes Studio has been featured on NaNAI.tools:
Spikes Studio Reviews
What's your experience with Spikes Studio?
There are no reviews yet.
Related AI tools to Spikes Studio