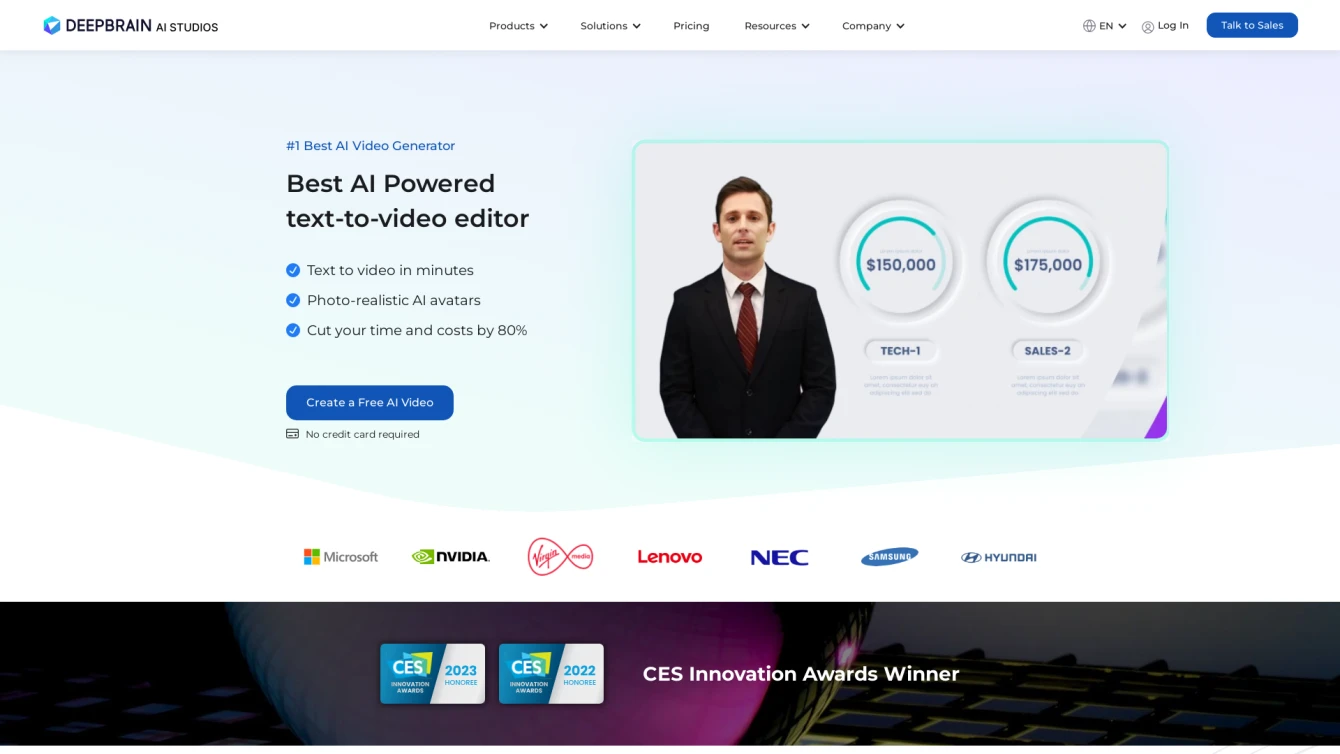 Crafting Lifelike Videos Made Simple and Efficient.
Product information and features
Discover AI Studios, a revolutionary platform brought to you by Deepbrain AI. This innovative AI tool allows you to generate stunning, lifelike videos within minutes. The platform works by transforming your script into a video, using text-to-speech technology and AI-driven avatars.
Even if you're new to this, the platform ensures a smooth user experience. You have the flexibility of selecting from a multitude of AI models and language options. Additionally, you can tweak the AI avatar, making it align perfectly with your brand's image.
AI Studios doesn't stop there. It includes a 'one-click' feature for generating subtitles, and a range of starter templates to simplify your video creation process. This opens up a slew of possibilities, allowing you to create diverse videos. These could range from detailed explanation videos and mid-annual reports to enticing billboard advertisements and engaging webinars.
AI Studios has been recognized for its innovation, winning the prestigious CES Innovation Awards. It's no surprise that even celebrities like Howie Mandel have used it for creating videos.
AI Studios, with its user-friendly interface and advanced AI technology, is an excellent choice for creating high-quality, realistic videos. It offers a wide range of features, templates, and customization options. Whether you're creating informative webinars, compelling advertisements, or introducing your company, AI Studios can make the process efficient and enjoyable. It's not just a tool, it's a game-changer in the video creation landscape. AI-Studios.com is your gateway to this revolutionary platform.
Tell the world AI Studios has been featured on NaNAI.tools:
AI Studios Reviews
What's your experience with AI Studios?
There are no reviews yet.
Related AI tools to AI Studios