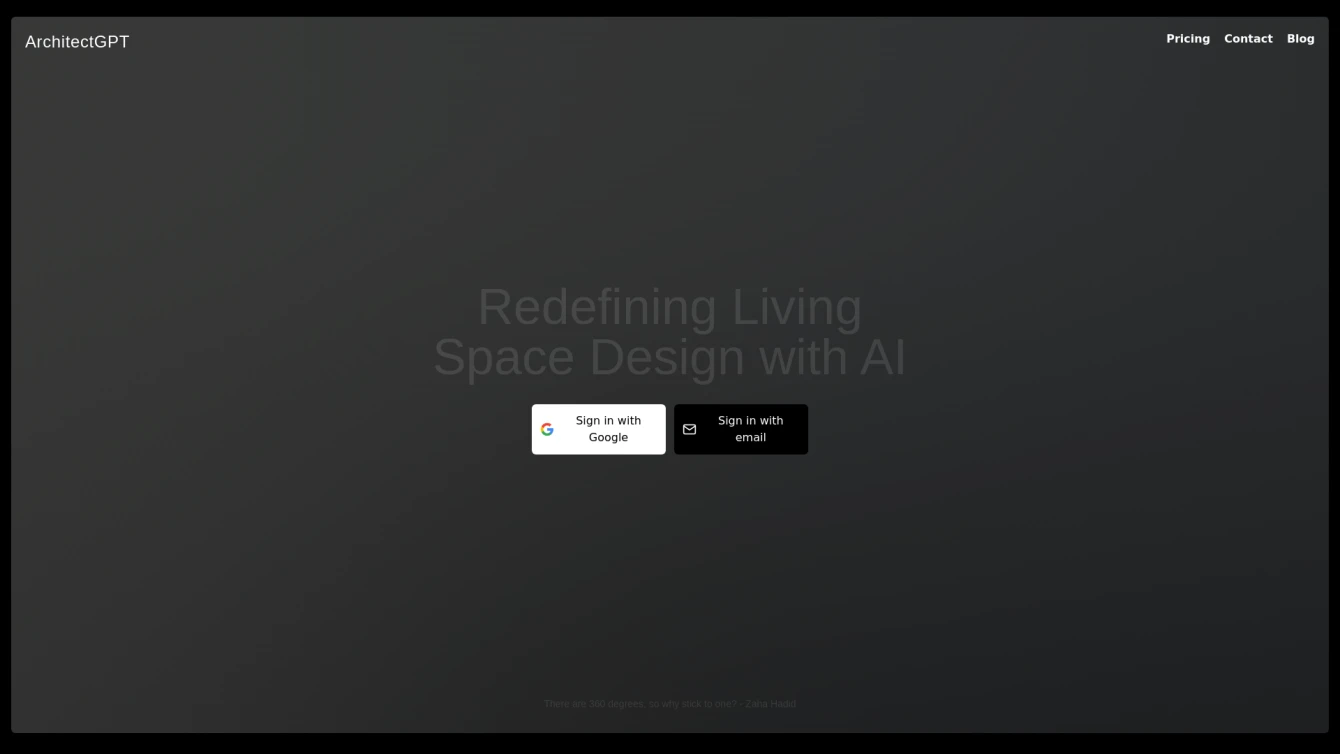 Transforming your property visuals with AI-powered designs.
Product information and features
Discover a new way of visualizing home designs with ArchitectGPT, a robust AI tool that effortlessly generates captivating designs for homes and properties. All you need to do is upload photos, and the AI tool from architectgpt.io does the rest, providing between 10 to 65+ design themes. Whether you're an architect, a real estate professional, or an interior designer, this tool has something for everyone.
ArchitectGPT doesn't just create designs; it offers a user-friendly platform where customization is made simple. You can tailor the design of any room, ranging from the living room to the kitchen or from the bedroom to the home theater, with the easy drag-and-drop function.
Need to use the generated images for marketing purposes? Architectgpt has you covered with a commercial-use license. It also provides customized themes tailored to meet specific customer needs.
Even when you're on the move, ArchitectGPT is within your reach. Its mobile-friendly platform allows you to take photos and upload them for immediate design inspiration.
ArchitectGPT stands out as an AI tool that not only provides beautiful home exterior and interior designs but also offers a wide variety of themes to generate stunning visuals. The final designs are more than just visuals; they transform homes into works of art.
With ArchitectGPT, you have the freedom to choose your preferred design themes and styles and play around with different layouts to ensure a unique output. The tool is accessible for free, allowing you to test it before subscribing to the service.
To sum it up, ArchitectGPT is a powerful AI tool that simplifies the creation of exquisite home design visuals. It saves you time and effort by producing eye-catching designs with just a few clicks. Its wide range of features and easy-to-use interface make it a valuable tool for anyone seeking to transform their home or property into a stunning visual masterpiece.
Tell the world ArchitectGPT has been featured on NaNAI.tools:
ArchitectGPT Reviews
What's your experience with ArchitectGPT?
There are no reviews yet.
Related AI tools to ArchitectGPT