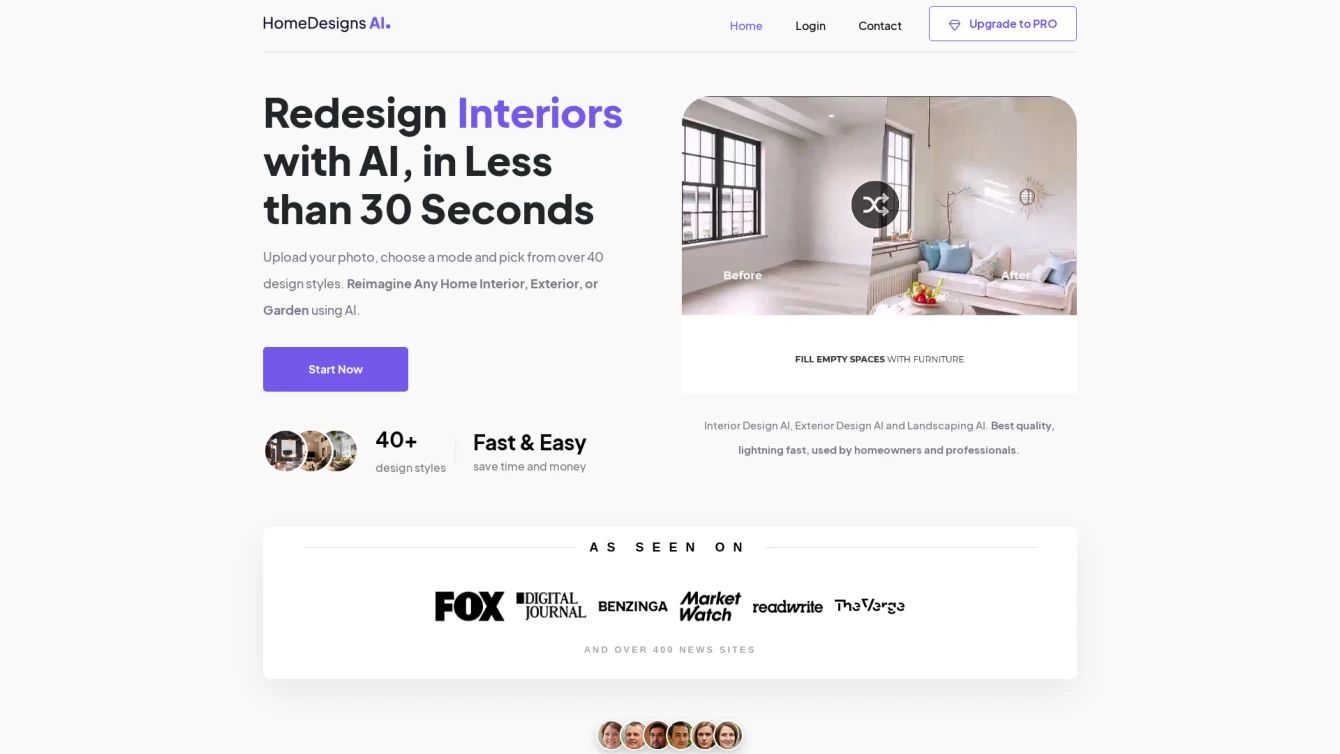 Revolutionizing home design with AI-generated ideas.
Product information and features
Introducing HomeDesignsAI, a cutting-edge AI tool purpose-built to bring your home design ideas to life. With a repertoire of over 40 distinct design styles, HomeDesignsAI ensures that you can visualize and create a plethora of designs for your home's interior and exterior.
Simply begin by uploading a photograph of your space, select the desired mode and design style, and watch as the AI tool generates endless innovative design concepts. No credit card details are required to use HomeDesignsAI, making it a free and accessible tool for all.
HomeDesignsAI's groundbreaking technology has caught the attention of major news outlets such as FOX News, NCN, and Market Watch. The most recent addition to the tool's features is the ability to reimagine outdoor spaces like patios, terraces, and gardens.
You have the freedom to choose from a wide array of design styles, including Modern, Industrial, Moody Colors, Scandinavian, and many more. HomeDesignsAI serves as a conduit to not just save time and money, but also to simplify the design process.
In summary, HomeDesignsAI is a potent tool, offering users the ability to generate inventive redesign ideas for their landscapes, interiors, and exteriors. Perfect for those who may not have a background in design but aspire to transform their space. It is a tool that empowers users to explore the horizons of their creativity at the comfort of their home, driving the wave of digitization in the home design space, as seen on HomeDesignsAI.com.
Tell the world HomeDesignsAI has been featured on NaNAI.tools:
HomeDesignsAI Reviews
What's your experience with HomeDesignsAI?
There are no reviews yet.
Related AI tools to HomeDesignsAI