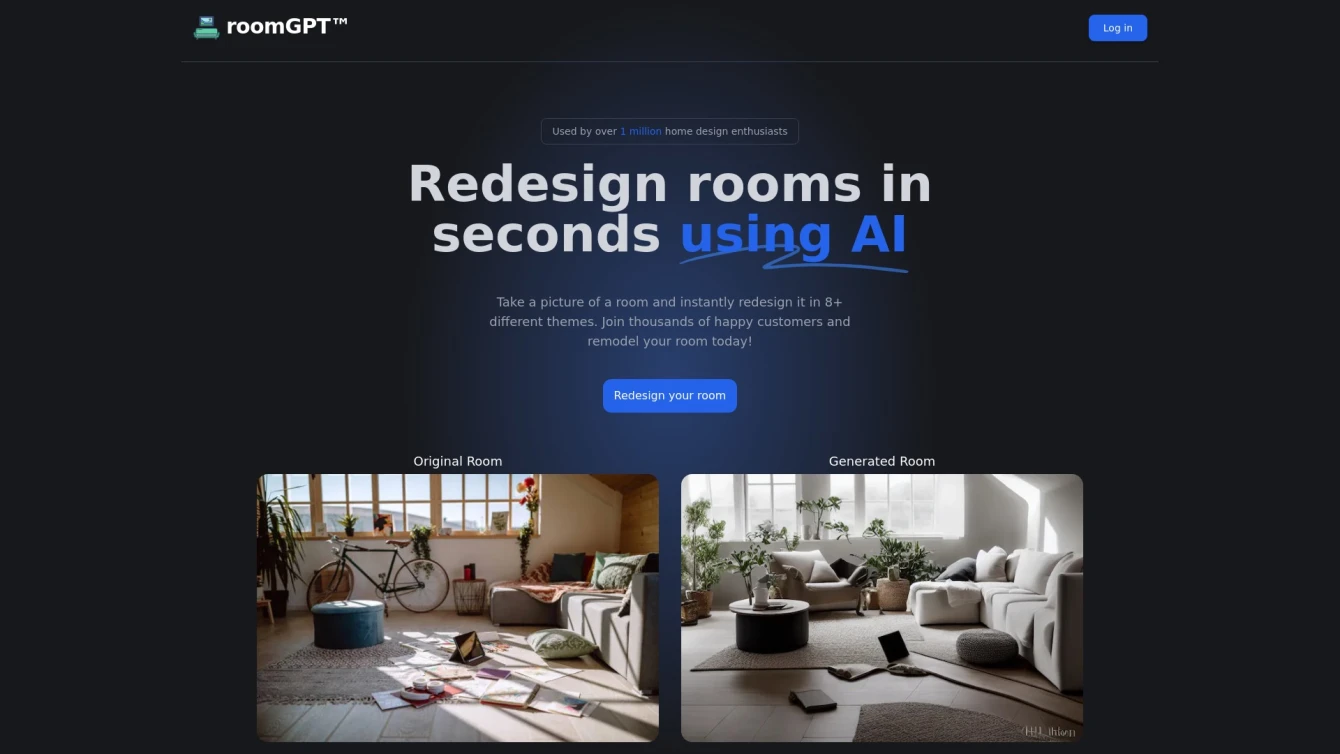 Visualize your dream room with AI-generated designs.
Product information and features
RoomGPT is a revolutionary AI tool that empowers you to visualize your dream room in a matter of seconds. By simply uploading a photo of your existing room, you can explore various design themes, furniture, and layouts. This tool demolishes the boundaries between you and your dream room, without the need of hiring an interior designer.
RoomGPT.io is a testament to the power and reach of AI technology, having garnered positive feedback from over 92,000 users globally. The tool's ability to generate images exhibiting alterations in layout, wall color, and furniture, provides you with a realistic and tangible vision of your ideal room.
Being an open-source tool hosted on GitHub, RoomGPT provides developers with the flexibility to clone and deploy it on their own platform using Vercel. The tool utilizes the power of Replicate, Upload, and Vercel to deliver superior performance and convenience.
In summary, RoomGPT is a trailblazing AI tool that drastically simplifies the room remodeling process. It uses AI-generated imagery to offer visual representations of various themes, color schemes, furniture, and layouts. Whether you're a homeowner looking to remodel your room or a developer seeking to deploy an AI tool, RoomGPT can be a game-changer for you.
Tell the world RoomGPT has been featured on NaNAI.tools:
RoomGPT Reviews
What's your experience with RoomGPT?
There are no reviews yet.
Related AI tools to RoomGPT