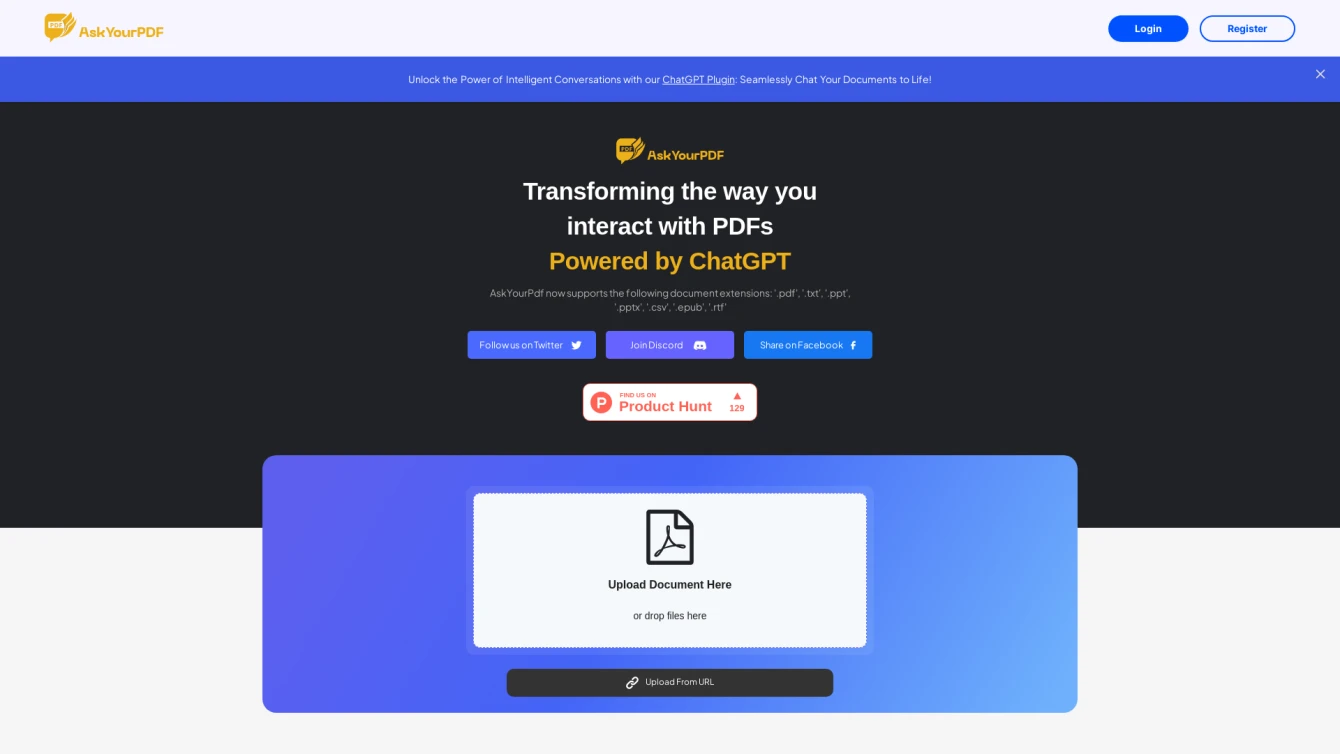 Transforming static PDFs into dynamic conversational experiences.
Product information and features
Experience the transformation of static PDFs into dynamic dialogues with the power of AI with Ask Your PDF. This AI tool takes your PDF documents, breaks down their core content, and transforms them into an interactive conversation. Don't just skim through pages; engage with your documents in a whole new way.
Powered by advanced AI technology, this tool's intelligent chat system provides accurate insights and valuable information in a way that's both fun and educational. It's not just about understanding your documents; it's about making the process enjoyable. AskYourPDF.com is a tool that not only boosts your productivity but also enhances your reading experience.
The intuitive interface makes it a breeze to upload PDFs from your device or via a URL. It's a perfect tool for professionals, academics, and students who want to streamline their workflow and interact with documents in a more dynamic manner.
In summary, Ask Your PDF is an innovative AI tool that breathes life into your PDFs, turning them into conversational partners. It saves you time, increases your productivity, and adds a touch of fun to the process. By enabling you to interact with your documents, it breaks down barriers and provides a unique approach to understanding content.
Tell the world Ask Your PDF has been featured on NaNAI.tools:
Ask Your PDF Reviews
What's your experience with Ask Your PDF?
There are no reviews yet.
Related AI tools to Ask Your PDF