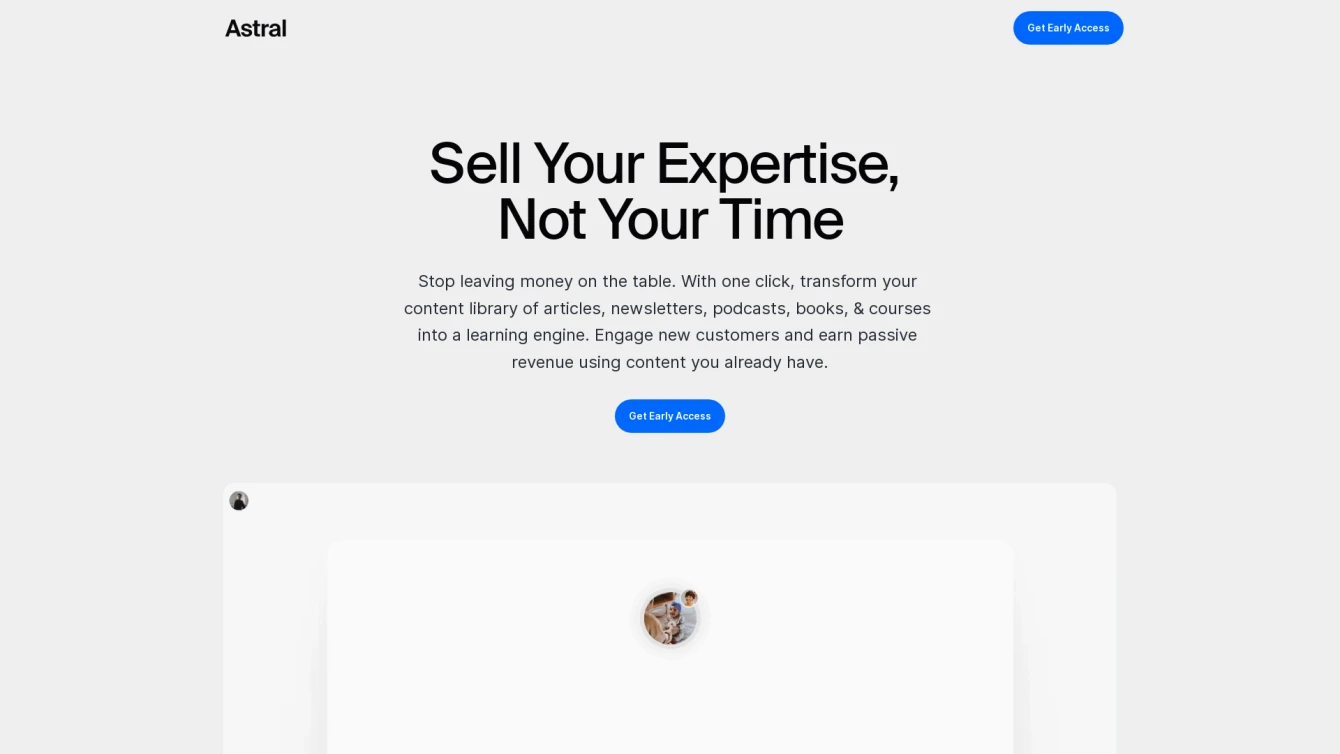 Turning your content into personalized client conversations.
Product information and features
Experience the power of personalization with Astral, an AI tool that transforms your courses, books, articles, and podcasts into personalized client conversations. Easily convert your content into custom-tailored recommendations that match your clients' unique circumstances, all with a few simple clicks.
No need to spend extra time or effort reaching out to more people. Astral makes your expertise accessible around the clock, providing personalized responses to your clients, even when you're not there. This tool liberates you from answering repetitive queries, leaving you more time for work that truly inspires you.
Astral opens doors for those who might not have access to or afford your services. By responding in your voice and words, it becomes a trusted information source. Uploading different content types, such as articles, videos, podcast episodes, books, courses, and coaching materials, is a breeze.
Astral's AI model is trained solely with your trustworthy sources. It offers real-time revenue tracking insights and respects your content and data privacy. Astral.ai is committed to handling your data with utmost care.
In summary, Astral is an AI tool that delivers personalized client conversations based on your content and expertise. It is always available, answers repetitive questions, and serves as a trusted information source. By enabling various content types uploads and providing real-time revenue insights, Astral is a powerful tool that can improve your service delivery and client engagement.
Tell the world Astral has been featured on NaNAI.tools:
Astral Reviews
What's your experience with Astral?
There are no reviews yet.
Related AI tools to Astral