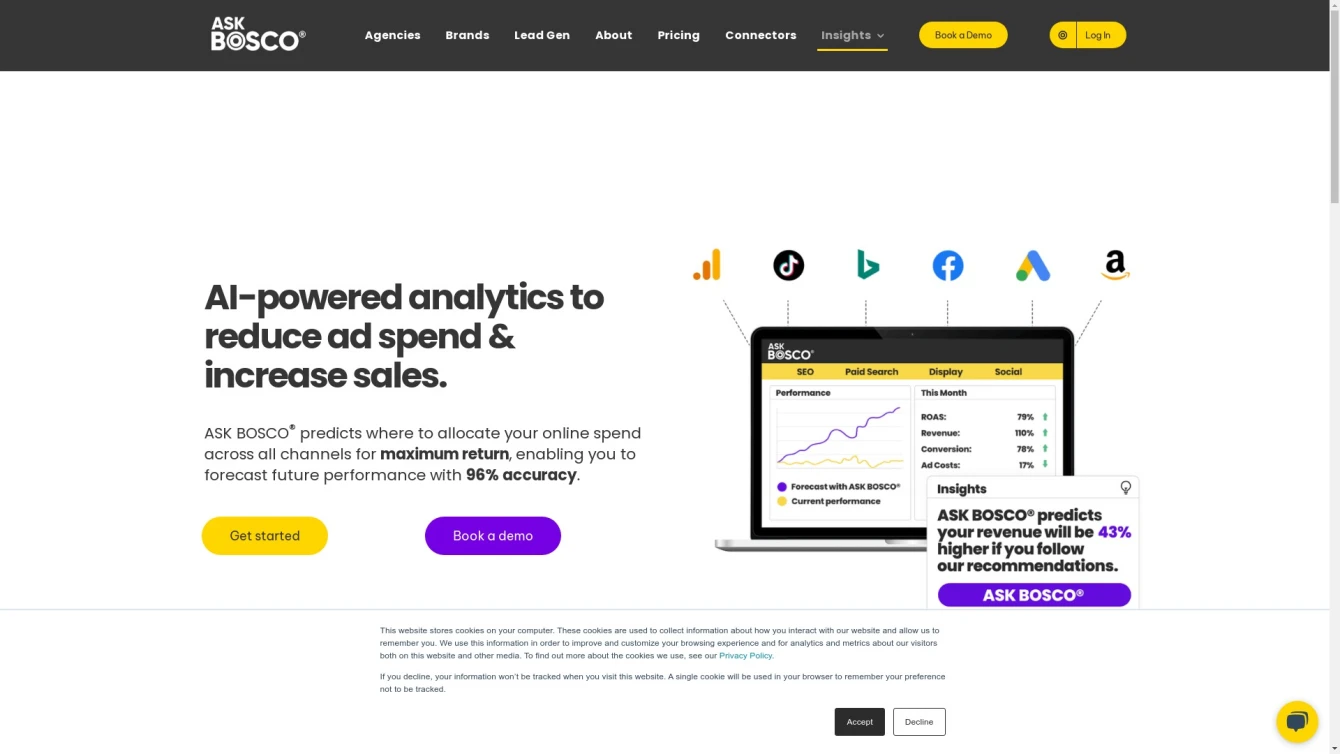 Optimizing your digital marketing budget with precision and intelligence.
Product information and features
Welcome to ASK BOSCO, an AI tool that uses advanced technology to enhance your digital marketing intelligence. With this tool, you can streamline your marketing budget planning process, thanks to its personalized reporting dashboards. These dashboards merge your internal marketing data with algorithmic modeling to give you a comprehensive view of your marketing landscape.
ASK BOSCO does not focus on the size of your budget. Rather, it compares the performance of your domain with the top rivals in your niche using its unique BOSCO Index. This index leverages data from reliable third-party domains, gathered from previous digital interactions, to evaluate the effectiveness of your investments in organic and paid media channels.
The BOSCO Index allows you to compare your performance with your competitors, spot sales opportunities, and enhance your online presence. Furthermore, ASK BOSCO provides forecasts of your future digital marketing performance with an impressive accuracy of 96%. These forecasts can guide you on how to distribute your online spend across all channels for optimal return on investment.
askbosco.io also provides resources to help you optimize your digital marketing budget. These resources include informative events and insightful blogs. This AI tool is user-friendly and does not require any coding skills. It consolidates data and provides reports swiftly, providing invaluable data and marketing support to help guide you through your digital marketing budget optimization process.
In conclusion, ASK BOSCO is a trusted AI tool for digital marketing budget optimization. Its main features include the BOSCO Index, forecasting capabilities, and a user-friendly interface. It can be used to compare your marketing performance with competitors, identify sales opportunities, and optimize your online presence. This powerful tool helps digital marketers predict their marketing performance and allocate their online spend efficiently.
Tell the world ASK BOSCO has been featured on NaNAI.tools:
ASK BOSCO Reviews
What's your experience with ASK BOSCO?
There are no reviews yet.
Related AI tools to ASK BOSCO