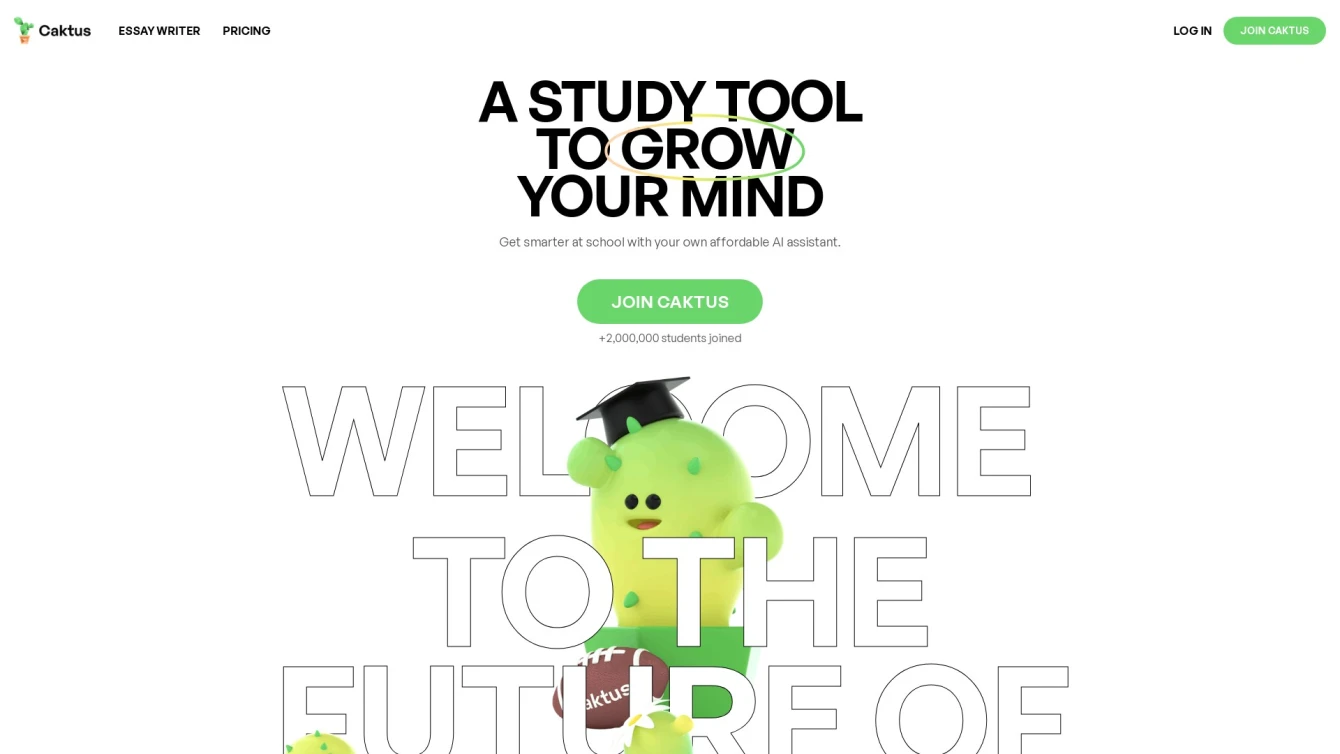 Streamlining academic tasks and career advancement with AI.
Product information and features
Discover Caktus AI, an innovative AI tool designed to streamline academic tasks and create more time for students to engage in activities they enjoy. From writing essays to generating paragraphs, this AI tool steps up to take on tasks that can be time-consuming. It also assists in creating discussion questions and personal statements, converting YouTube content into essays, and summarizing texts.
caktus.ai doesn't stop there. It goes beyond academic assistance, offering a career section equipped with AI-powered cover letter and resume bullet point creators. This tool is your ally in career advancement, providing the resources needed to present a polished professional image.
For students looking to further their education, Caktus AI extends a helping hand with a scholarship program. This feature underscores Caktus AI's commitment to empowering students in their academic journey.
Overall, Caktus AI is the tool that students need for a smoother, more efficient academic experience. It helps to lighten the workload, provides career support, and even offers financial aid opportunities. This AI tool is designed to make school work less daunting and more manageable, freeing up time for students to pursue other interests.
Tell the world Caktus AI has been featured on NaNAI.tools:
Caktus AI Reviews
What's your experience with Caktus AI?
There are no reviews yet.
Related AI tools to Caktus AI